Celebrating life and choosing to live by your own rules. Unconventional. Unrestrained. Undefined.
We're Offcultured.
---
Offcultured is a global media company on a mission to share the zeitgeist of our modern world through multiple formats. We examine the cultures of our diverse world, how they interact with one another, as well as how our everyday lives are influenced by the art, music, clothing, food, religion, spirituality, and health and wellness practices that come from those cultures and interactions. We champion cultural appreciation and encourage positive cultural exchange and education.
We welcome you to explore our various media offerings, and invite you to share with us your experiences by engaging in the comments on our blogs and social media. Keep in mind that we are a company of inclusivity and open-mindedness, and we work to keep the spaces we create safe and welcome to all. Here, a diverse array of opinions and ideas can always be found, but we will not tolerate the intolerant. Hatred, prejudice, and bigotry has no room at Offcultured, and where it is found, it will be removed and/or blocked.
---
MEET THE MASTERMINDS
Britt Franklin
Creative Lead / Social Media
Dreamer of dreams, writer of words, lover of french fries. Britt is a stargazer and sunrise-chaser with a collection of magic erasers, and a fascination with the fantastic. A storyteller at heart, she finds inspiration in all the small things, and can likely be found singing show tunes, catching up on K-dramas, or going on adventures to satiate her natural-born wanderlust. (Sometimes even all at the same time.) An all-around creative, Britt is a writer, editor, artist, content creator, writing coach, and certified life coach who has worked in various facets with Scene Magazine (Scene Louisiana), The Nerd Machine, and The Daebak Company, Inc. (Daebak Box, SnackFever, and more!).
Twitter: @franklybritt | Instagram: @franklybritt
Claire Lawrence
Operations / Design
Claire is a natural born writer and fashion chameleon with a penchant for all things creative and crafty from sewing and sketching to woodworking and baking. She's a lover of martial arts films, caipirinhas, animals, and cozy socks. When she's not working on one of her latest creations she's heading up the operations at offcultured to keep our day to day business on track.
Website: trulyclaire.com | Twitter: @trulyclaire | Instagram: @trulyclaire
Jasamine "Jazi" Pettie
Outreach / Media
Jazi is…drunk. Kidding. But you're mostly likely to catch her roaming the Internet, chasing her daughter, or with her nose in a wine glass. She believes wine is the one thing humans got right. Equal parts lover and fighter (okay, this is a lie; she will fight you). She's definitely, definitely quitting her day job.
Website: jazifresh.com | Twitter: @freshjazifresh | Instagram: @jazifresh + @thewineplug
---
The Swim Team Podcast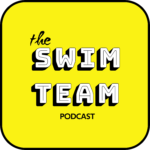 Join us for Swim Practice! In this part-advice, part-ear-candy podcast, we dive into the deep end, examining life, love, art, culture, pleasure, and pain through a variety of experiences. We encourage each other as we tackle our life goals, and we do the same for you.
Click here to listen! | The Swim Team Podcast is available on Apple Podcasts.