Chart-topping pop phenom, BTS, is back in a BIG way. Their highly-anticipated single "Dynamite" was unveiled to the world, immediately smashing records that the group set themselves. Premiering August 21 at midnight (EST), the music video garnered 10 million views in twenty minutes, the fastest in YouTube history. The previous record-holder was "ON" from BTS' best-selling Map of the Soul: 7, which reached that number after a little over an hour. By the time "Dynamite" was an hour old, it was gearing up to cross the 20 million views mark.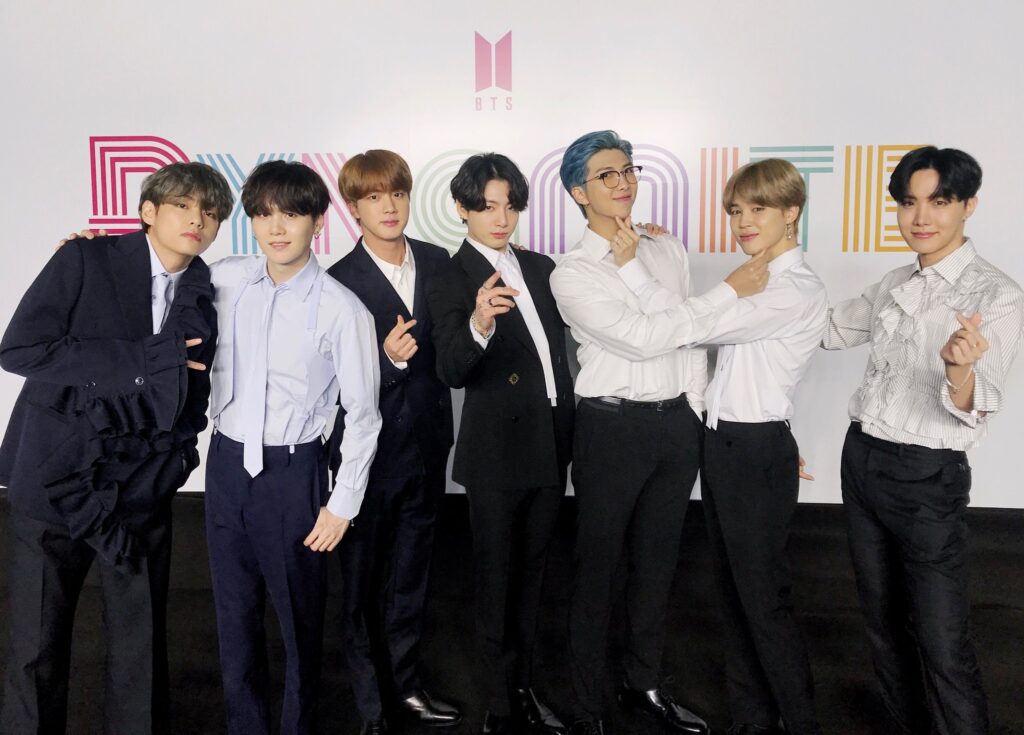 "Dynamite", a fun disco-pop song with cheerful vibes and retro themes, was an unexpected find in unpredictable times. The song captures a mood that's upbeat and confident, jovially schooling listeners on "treasuring the little things in life". Stumbling upon "Dynamite" during preparations for their upcoming album, BTS decided to release it as a digital single. At the global press conference held ahead of the song's release, rapper J-Hope described the track as "very therapeutic," explaining that they squeezed it into their already-tight schedule to deliver it to ARMY as soon as possible.
This is getting heavy
Can you hear the bass boom, I'm ready
"Brilliantly dynamic" and "edgy and upbeat" are just a few of the phrases used to describe BTS' "Dynamite" single. Fans have been eagerly awaiting the arrival of the song since the band teased it in a July livestream, and it holds up to the hype.
Stepping out of their comfort zone, it's the first time the group has released a fully-English song on their own. That wasn't the initial plan, but it's the one that worked. "When we were recording the guide version, we thought the English lyrics fit the melody a bit better," states V. RM adds later, "When this song came to us, we wanted to keep it in English so we can preserve the charm we first felt." And charming, it is.
Jungkook kicks "Dynamite" off with falsetto over a stripped down instrumental, singing through his day with a youthful exuberance that we can all relate to; whether we're in the throes of it or looking back at days gone by. Backed by a funky disco beat, the band sings through a definite throwback to playful party songs of yore. Lighthearted and fun, it's a warm reminder to not miss out on the small joys in life that make up the big picture; a direct counterattack to the painful realities of the pandemic and months of life in quarantine.
Life is sweet as honey
Yeah, this beat cha ching like money
Though BTS "had not initially planned to release a digital single," said a press release from Big Hit Entertainment, "the seven members' eagerness to be with their beloved fans as soon as they could won the day." The company states that the group hopes the song will "bring a new surge of much-needed 'energy' to reinvigorate the global community in the midst of COVID-19." BTS empathizes with their fans, having been made to also shelve their big 2020 plans.
"Because of COVID, things have become very difficult," Suga admits to the press. "It was decided our world tour would have to be postponed. It made us feel very powerless and frustrated. These were things we couldn't really change even if we tried; something we felt for the first time since debut."
"Everybody in the world is going through tough times," Jimin said during the press conference. "We also felt empty. We felt helpless and we needed a breakthrough to overcome this helplessness". For them, recording and releasing "Dynamite" was an "opportunity to try something new."
Disco overload, I'm into that, I'm good to go
I'm diamond, you know I glow up
From Kangol hats and record shops to Beatles and Bowie posters, the "Dynamite" music video pays homage to the simpler things we love. BTS is known for beautiful and intricate choreography; however, for "Dynamite", they scale it back. In fact, much of the choreography was easy and improvised "to keep it fresh". The video plays up the spirit of fun had with friends, days spent outside, and many Michael Jackson dance moves; culminating in an explosion of dancing and color.
Pulling a page from the book of newtro fashion, the wardrobe choices seem mostly inspired by styles of the '70s and '90s. It's a significant display of their well-known duality as they go from a group of twentysomethings kickin' it on a basketball count to attention-grabbing disco superstars busting a move outside of the club. And yet, they don't take themselves too seriously. Pulling peace signs, moonwalks, and tinted shades wherever possible, it clear as day that it's all in fun; and fun is exactly what we need.
Outside of "Dynamite", the seven-member group is still hard at work on their upcoming album.
BTS hopes to release their new album before the end of the year; a fact Big Hit confirmed at their annual Corporate Briefing with the Community. "This album will show the unique color of BTS more than any other album before," says V.
The members are going all in on this one, with each individual taking on a different role of production. Jimin is the project manager behind the music; V handles visuals; J-Hope has the choreography covered; Suga is designing the album jacket; Jungkook will be taking on the video director role; and RM will act as producer. Jin's role has yet to be revealed publicly; but as no date is set for the album release, there's time for that information to be brought to light.
If in need of more BTS, right here and now, hop on the Weverse app and tune in to In the SOOP; a series in which the group spends some quality time together surrounded by nature. Their latest documentary, Break the Silence, hits theaters worldwide in September.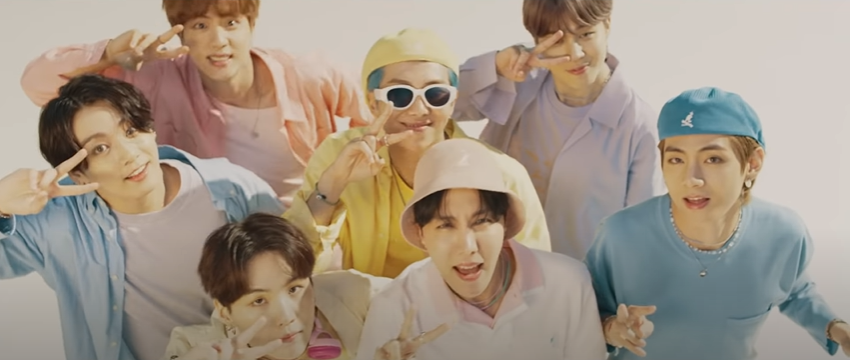 BTS will be performing "Dynamite" at the 2020 MTV Video Music Awards on August 30; and the song will be getting major airtime on the radio in the coming days.
"We think of this as our recharge project," RM says about the single. "We hope you can use it to recharge your own batteries."
Are you getting down to "Dynamite" by BTS? Let us know by dropping a comment below!
Sources: (x), (x), (x)
Header: BTS (Big Hit Entertainment)
About Author