Living life well has a lot of moving parts and keeping your health in check is one that can be complicated, confusing, and downright overwhelming. We've found some incredible health apps that help you take charge of getting a good night's sleep; making sure you get your veggies in, and much more.
We've got options whether you use Apple or Android phones so everyone can start living their healthy best. Even better, these health apps are all free.
Good and free? Sign us up!
Sleep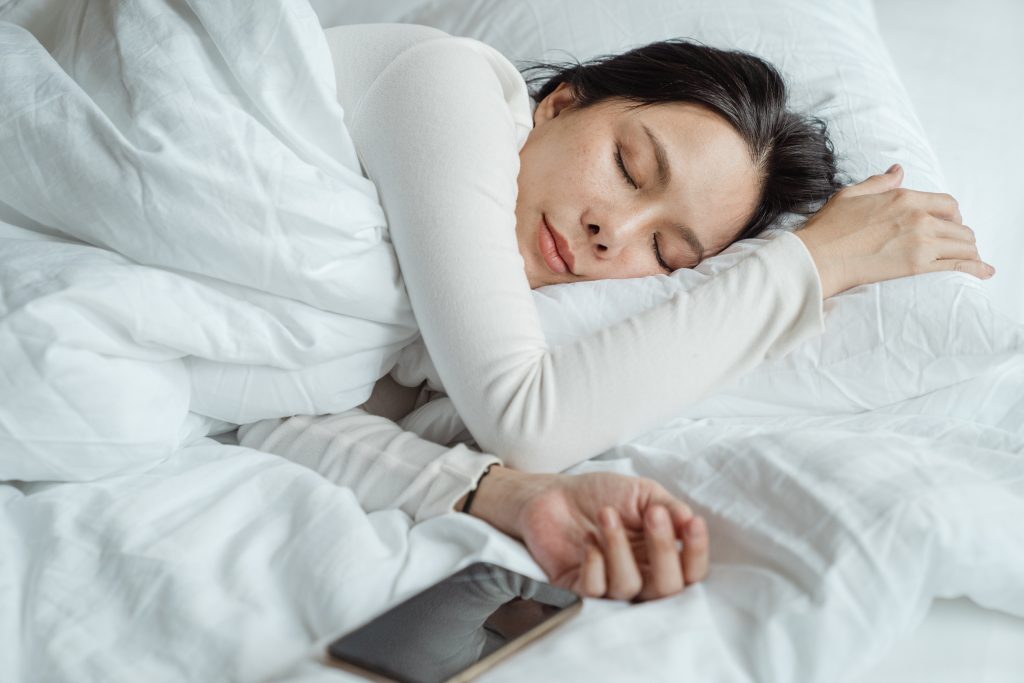 If you aren't sleeping well or you just want to sleep better these options will help you do just that.
For many people insomnia wrecks with getting to sleep and for some it's staying asleep. A sleep tracker can help you see patterns in your sleep cycle and may help to discover underlying issues that are making you lose out on those precious ZZZs. The Calm Sleep app lulls you to sleep with a huge selection of soothing sounds to choose from. It also features sleep stories that are beautifully boring to lull you into a deep restful slumber.
One you're asleep you can use the Sleep Monitor app to track and record your sleep cycles. The app can record your snoring, teeth grinding, and talking while you sleep. It may seem like a novel feature on the surface but the data you receive can help you and your health care provider determine if there's more going on while you're in the Land of Nod than just sweet dreaming. The app also features a smart alarm so you wake peacefully. There is a paid upgrade version that allows you to save more of your date and download the sleep noise files.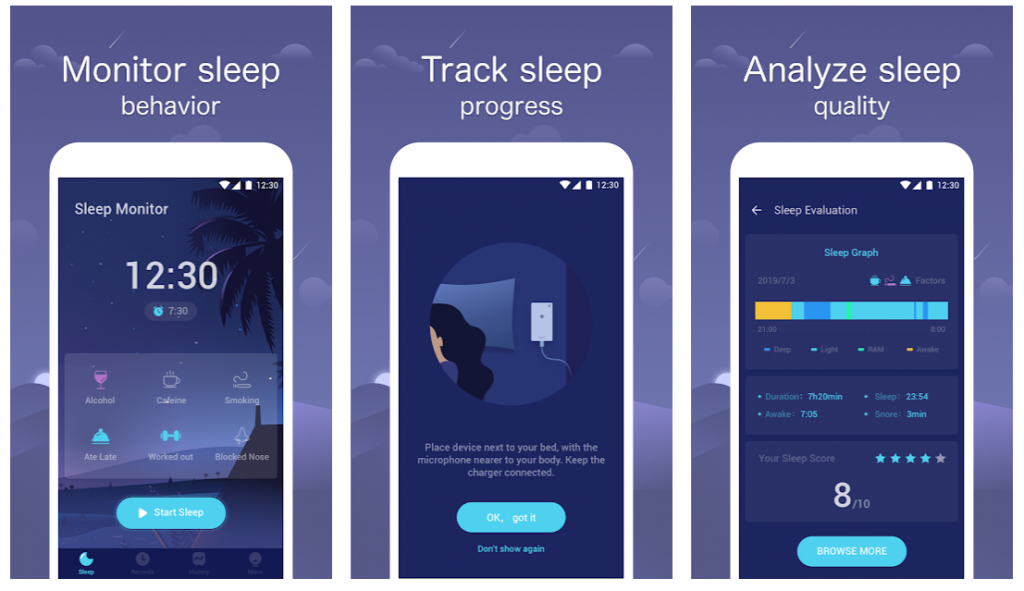 Do you go on wild adventures in your dreams each night? Having nightmares or dreams that are just plain confusing? Why is the kid that sat behind you in your primary school math class popping up all these years later? Keeping a dream diary can give you a window into your subconscious mind and also tell you a bit about how you are processing your daily experiences.
The Dream Journal Ultimate app will allow you to store your dream notes and automatically analyzes them; comparing them with dreams from around the world in their database. You can share your dreams with other users of the app or keep them all to yourself. The app is completely free with no paid version with more features to upgrade to.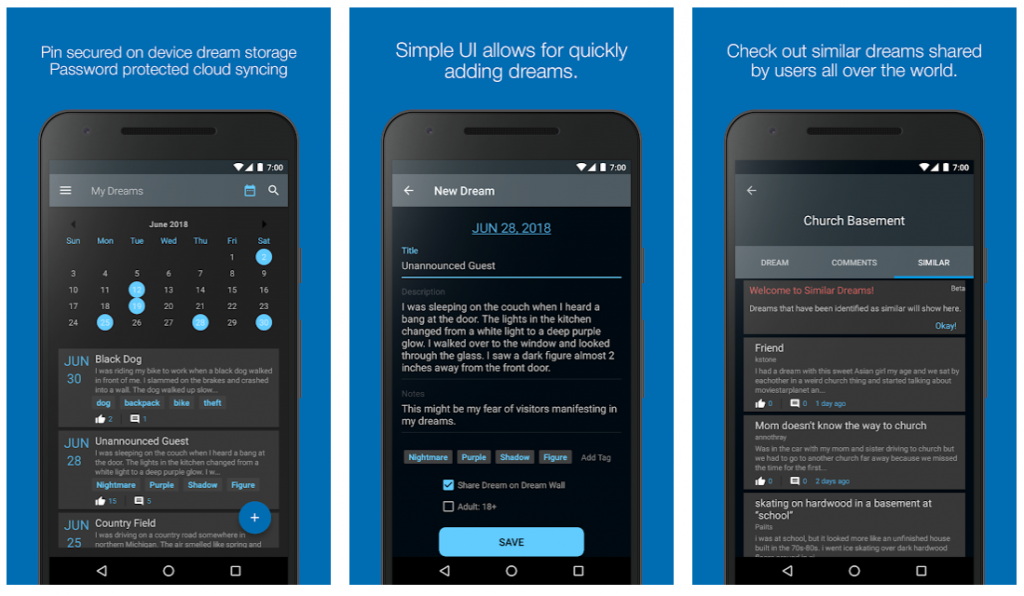 Menstruation
If you have a uterus and are still menstruating, keeping an eye on your cycle is always recommended especially if you want to plan or avoid pregnancy. Changes in frequency, severity, and other symptoms you experience can help you see potential problems before they get bad. We searched hard to find apps that are trans-friendly, but there is a dearth of period trackers that aren't hyper-cisgender women-centric. That being said, we think these two options are some of the best and get right to the point: cycle tracking, notifications if your cycle is running late, and tracking your sexual activity, among other helpful features.
Two of our favorites for Android are Clue Period Tracker (they make it a point to use gender neutral inclusive language and are also available for Apple) and Period Tracker from Amila.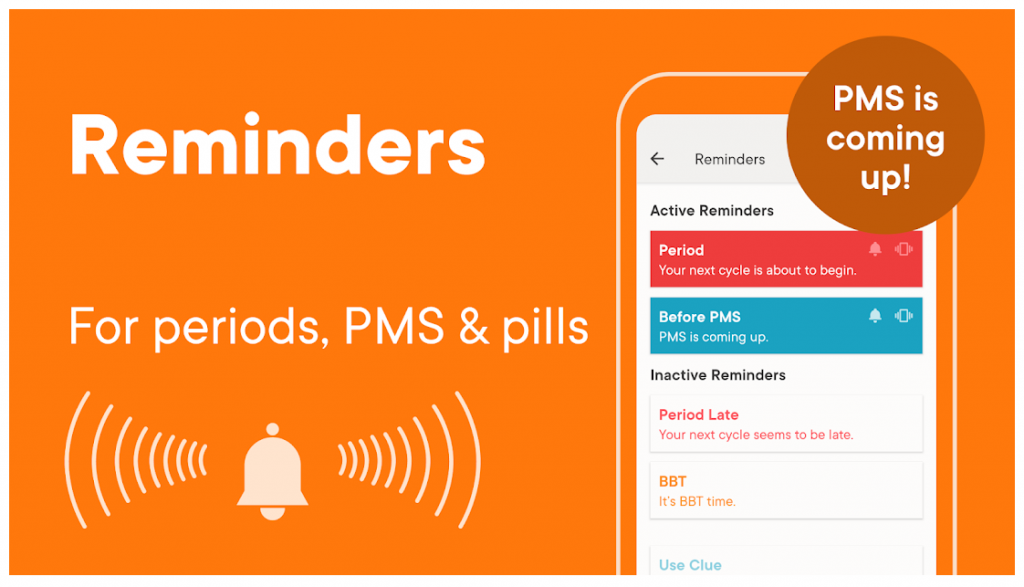 Apple is unique in that they created natives, app Health Tracker for iPhone running iOS13 and Cycle Tracker for Apple Watch running watcOS 6 or later, so you don't have to download a different app! Find more about it here.
Nutrition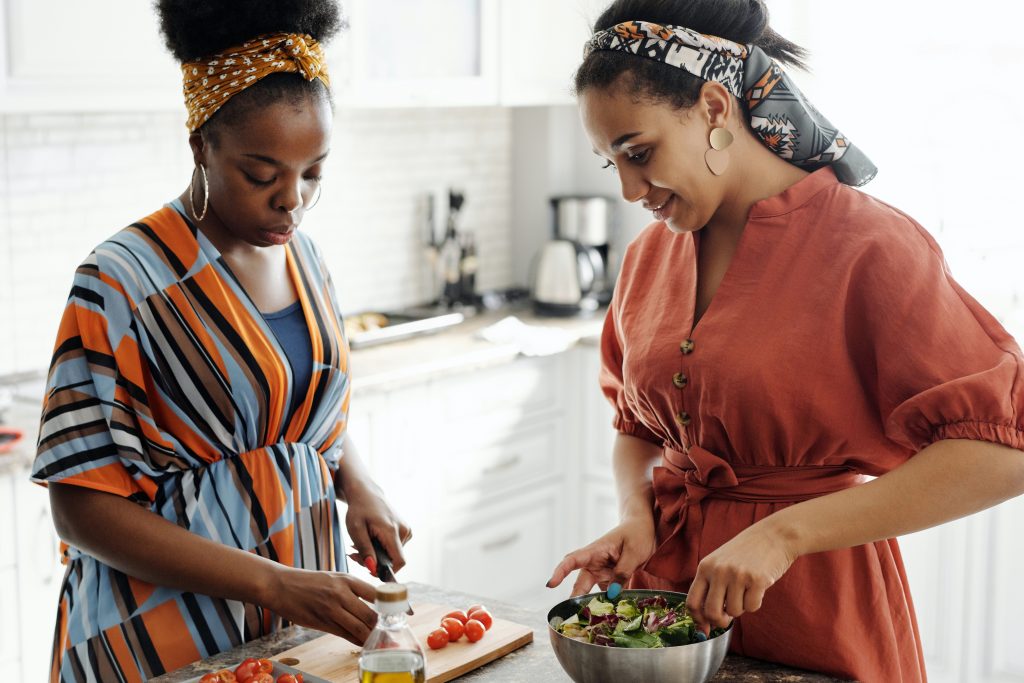 We obviously have to eat to live but we don't always eat well. If you aren't getting good nutrition your health, both mental and physical, can decline and quickly. Even when we're doing well and getting in lots of nutritious foods each day making sure your diet is balanced can be a challenge. As they say variety is the spice of life and so too is making sure you're getting enough of everything good for you.
Nutrition Trackers can help you see which foods have more or less of things you need or need to avoid.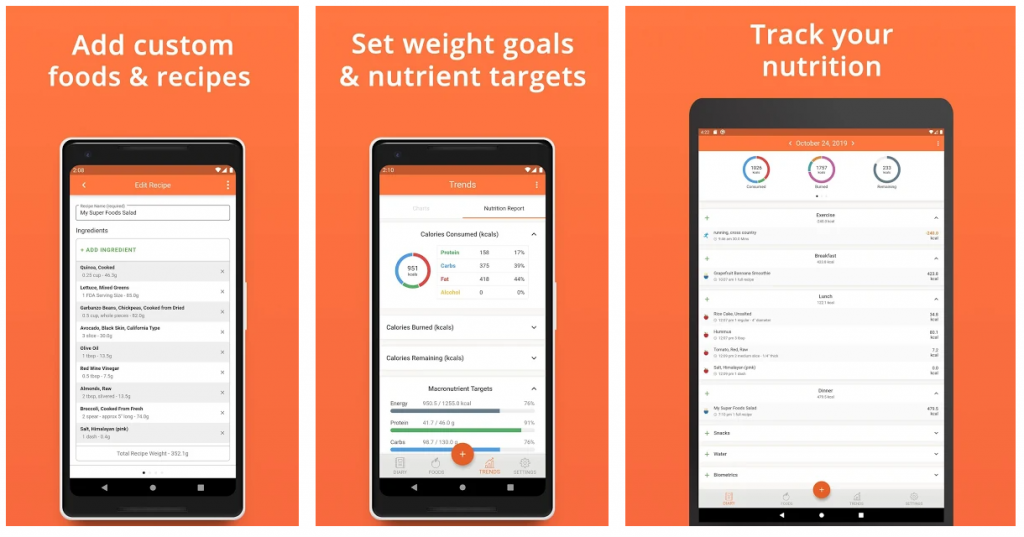 Cronometer available on Apple and Android is on the best health apps you can use to see if the foods you eat have what you need. If you're on a specialized diet due to illness or weight management the app can help you. It integrates with many fitness trackers like FitBit and syncs to an online version so you can check in wherever you are. There is a paid version that offers more features but the free version is so robust it may be all that you need.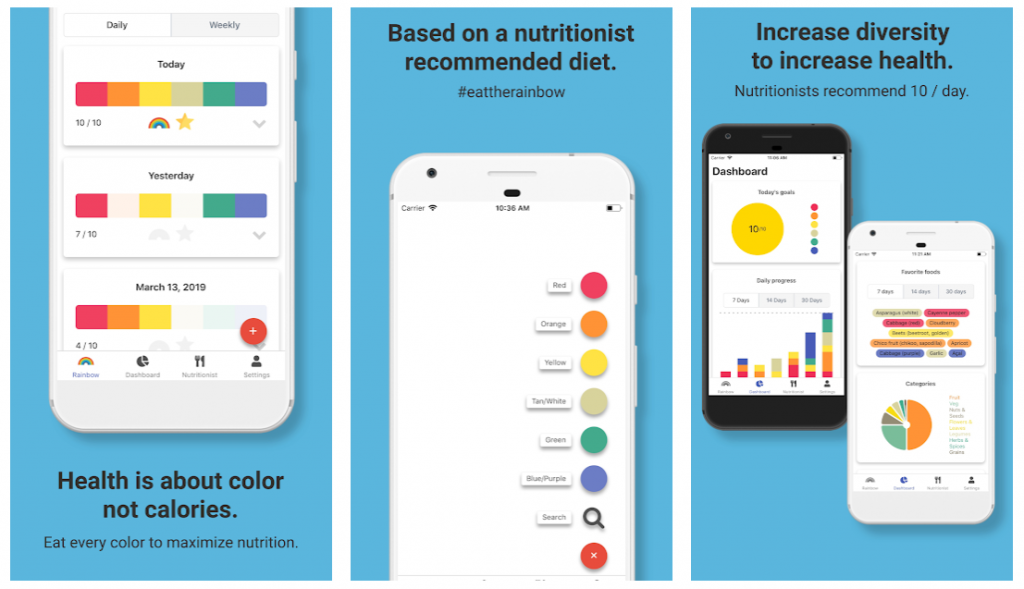 Food Journal uses a plant based approach to nutritious eating and encourages users to play with their food by using color goals to help them match their food choices to the rainbow with your rainbow updating automatically based on what foods you're eating. It's perfect for visual learners and completely free with no paid version with more features to upgrade to.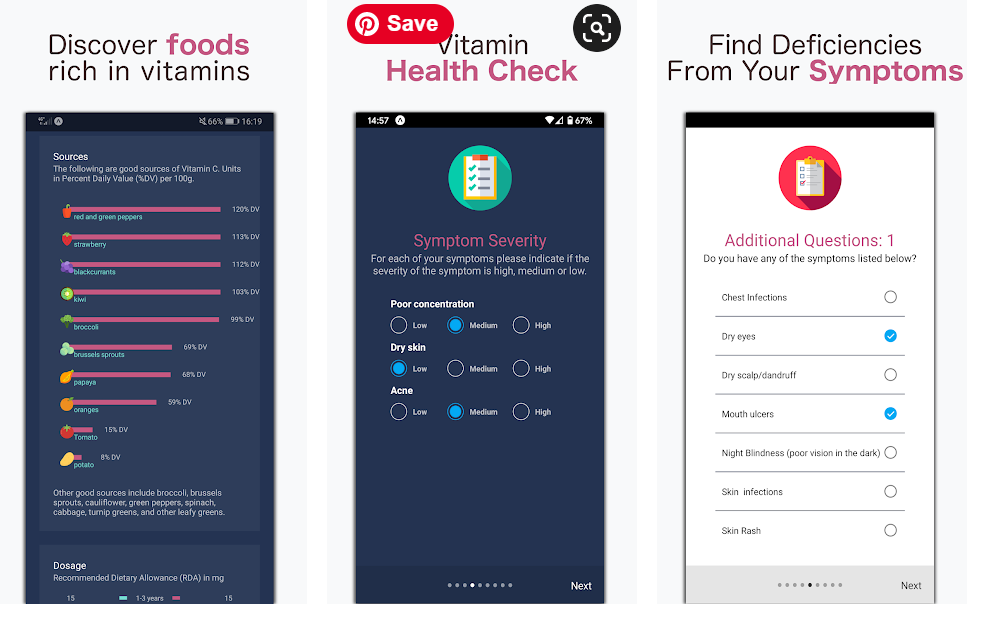 Poor nutrition can and does lead to vitamin and mineral deficiencies; but so too does some illnesses, medicines, and in the case of Vitamin D, lack of sun exposure. If you think you may have a deficiency, the Vitamin Check app can help you pinpoint what you may be deficient in and offer recommendations for foods to help you replenish what you lack.
Exercise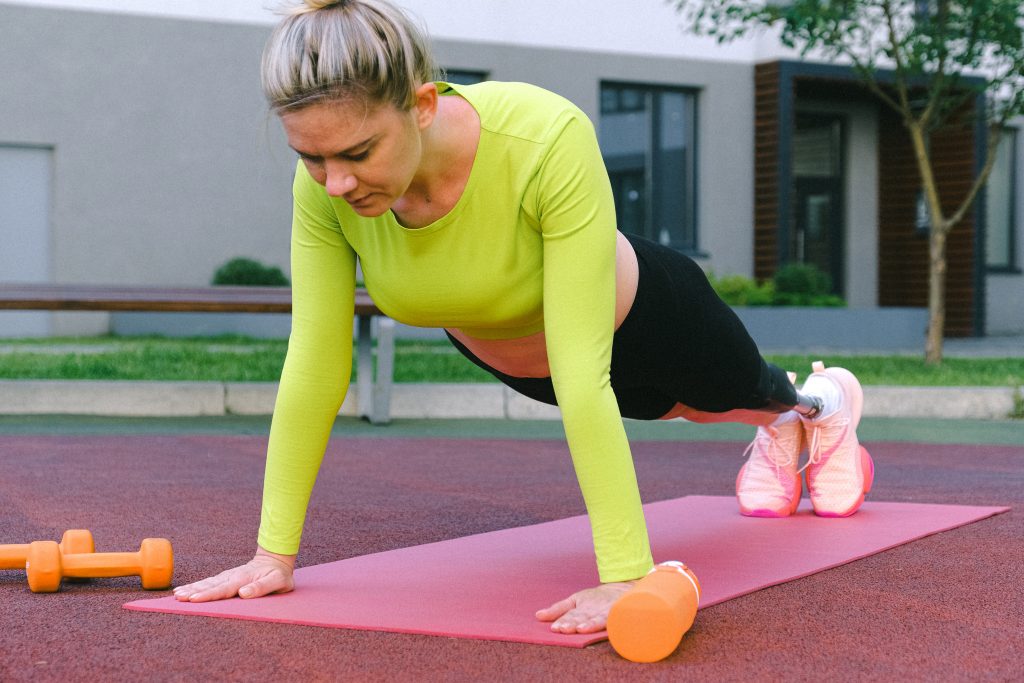 No matter your body every single body functions better when we get moving. The elevated mood from regular physical activity is also a great bonus. You may already have your exercise routine on lock; but if you find yourself getting bored with the same old routines or need help getting into a rhythm, the Street Workout and Calisthenics App offers an offline solution for beginners and advanced users supplying more than 60 routines to choose from. It also has an interval timer and a special section for quick 7 minute workouts! It's available on Apple and Android.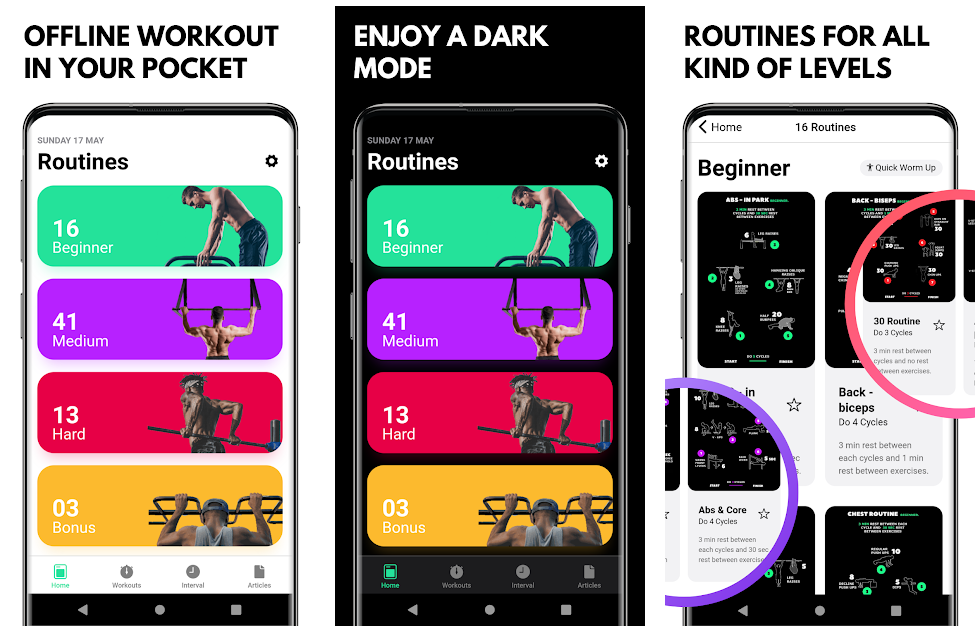 Just as getting active helps keep your body in good condition staying limber does too. Adding flexibility training to your routine helps you improve and maintain good range of motion; which can increase quality of life. The Stretching App by Fitify (Android only) has four workouts to target different areas of the body. You can customize your workouts to create the perfect routine for your needs.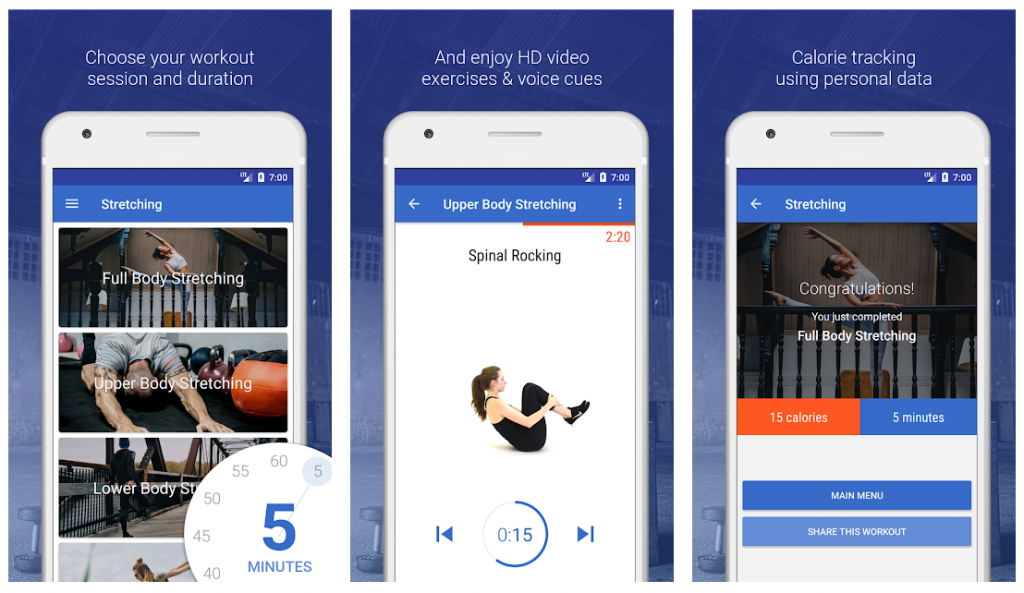 Stretching Sworkit for (Android and Apple) offers dynamic stretching routines with videos demonstrations by professional trainers to help you do the movements safely. This is a free mini app so there are some limitations; but if you like it, they offer a full robust exercise app for download that comes at a premium.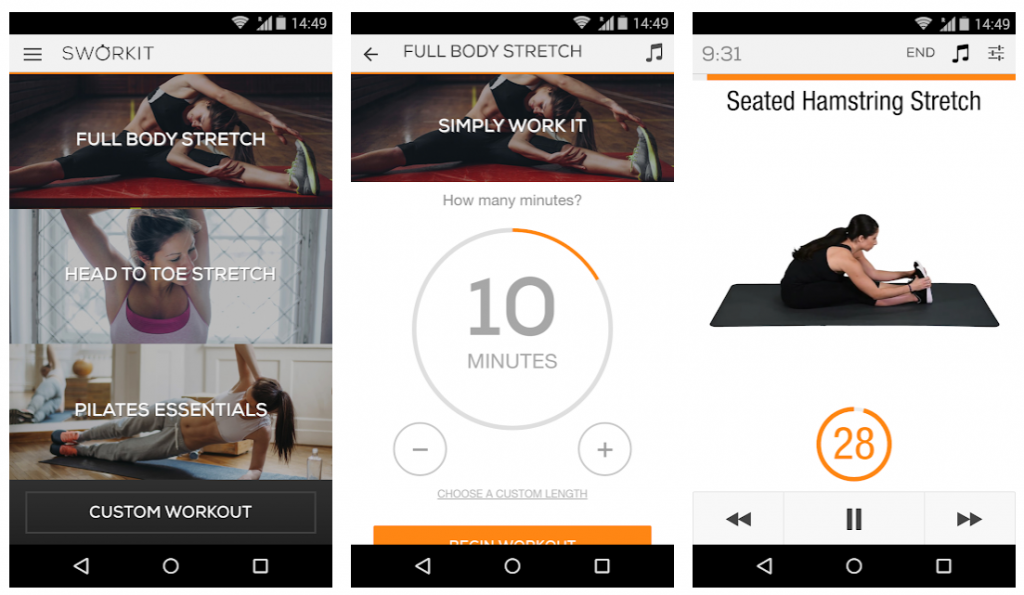 Mental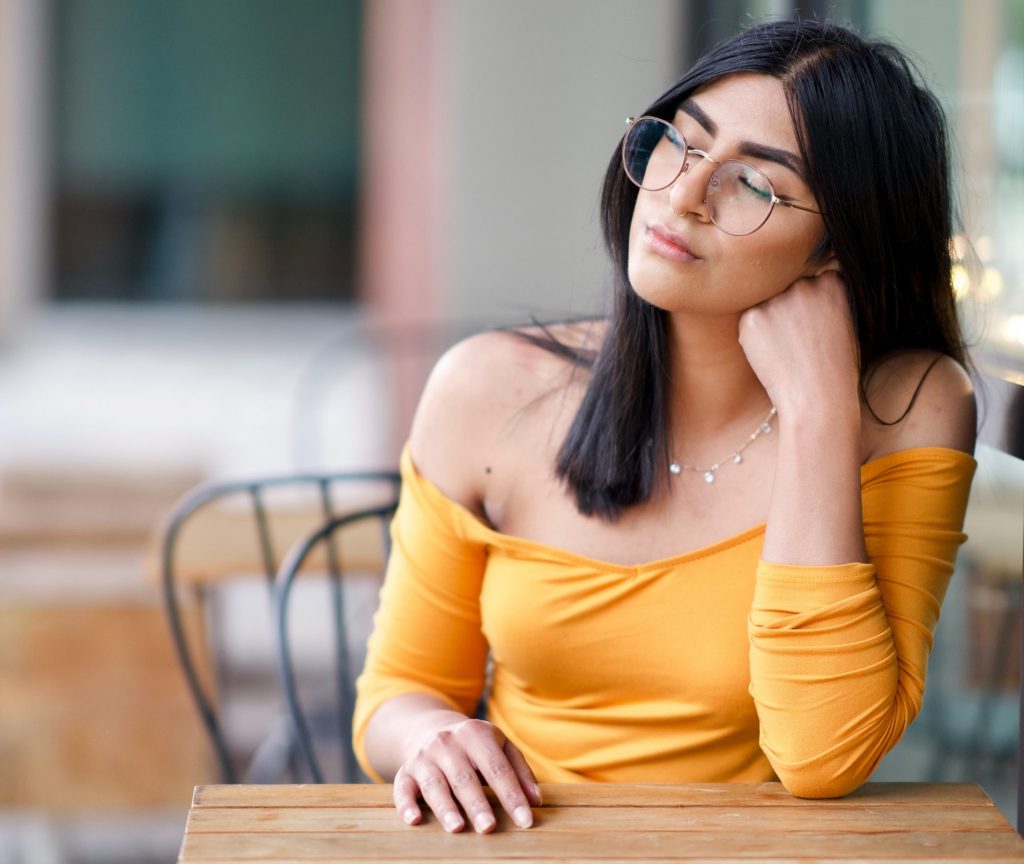 No app can replace guidance from a professional trained to help you manage your mental health; but they can help support you. Tracking your mood can help you see where there may be a problem that you wouldn't have noticed otherwise. The Moodpath app for Apple and Android asks you questions each day to help provide an assessment of your current mental state. Every two weeks, it generates a report that you can use with your therapist or other mental health care provider to use as a potential guide for your treatment. It also includes a series of cognitive exercises and mindfulness practice to help you manage your mood.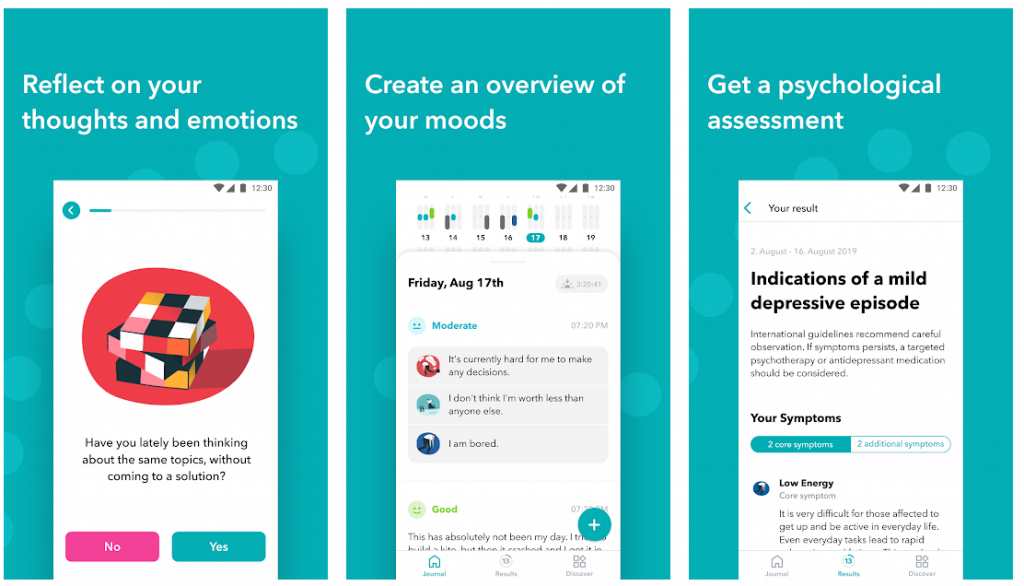 Meditation is known to benefit health in a multitude of ways. Incorporating it into your daily routine can help you maximize all the other good things you're doing for yourself. The Insight Timer has over 40,000 guided meditations to help you work through whatever you need to focus on. It has a wide selection of various meditation types to choose from so you can use (or find) the method that works best for you. There is an upgraded premium version if you want to utilize even more of the resources; but the free version is robust and may be all you need.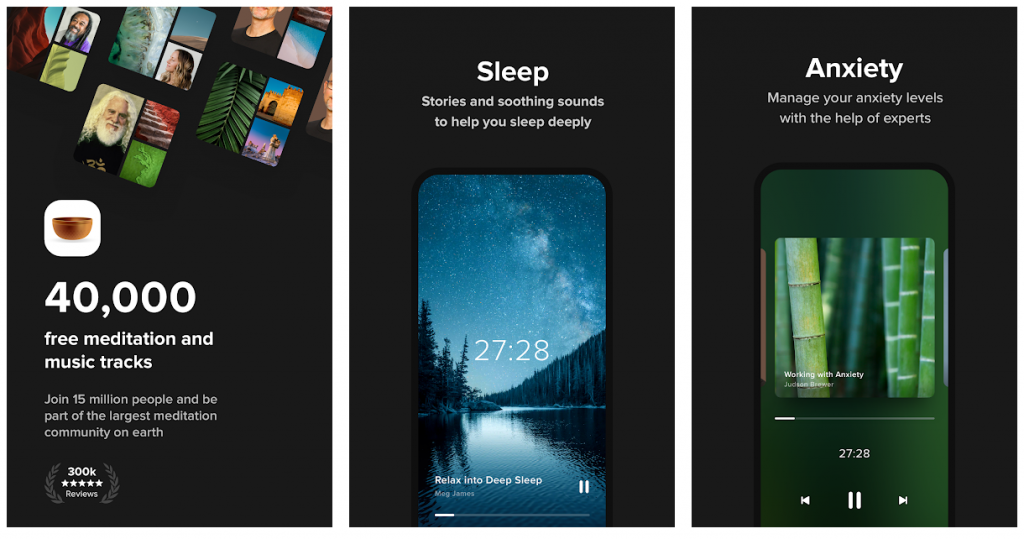 It bears repeating that no app can do everything for you, and should never replace consulting with a trained healthcare professional for guidance on managing your physical and mental well being. They are a great place to start to gain familiarity with options available to you; but their main purpose is to support you and help you manage your care. So talk to a professional who has evaluated your specific needs before starting any new dietary or fitness regimen.
What are your favorite apps that help you keep your health in check? We'd love to know!
Header: Ketut Subiyanto