It's summer, and most of us have to spend it cooped up at home instead of going out and having fun with our friends. By this point, we should be experts at battling boredom ⁠— and the Hallyu life has got us covered! There's a plethora of summer events gracing the June and July line-ups, ready to fill our multi-fandom hearts!
BTS helped kick off the month with their fourteen-day Festa celebration; the main attraction being Bang Bang Con: The Live ⁠— a 90-minute online concert that garnered over 750,000 viewers! The septet performed old classics such as "Dope" and "Boyz with Fun"; and showcased never-before-seen performances with "Jamais Vu", "Respect", and "Friends". "Boy with Luv" even received an umbrella-themed disco makeover!
Here are some of the most notable events in Hallyu coming up to add to your summer sunshine:
KCON:TACT 2020
Get ready for a week of nonstop Hallyu fun from June 20-26 with KCON:TACT; a smart, online alternative to the annual KCON that still captures the hype of all your favourite K-pop artists! The sheer energy may be too much for your device to handle as the line-up includes international faves like ATEEZ, ITZY, Chungha, LOONA, GFRIEND, MONSTA X, and so many more!
Most of the artists will also be holding meet-and-greets through video calls, so you'll still have the chance to brag to all your friends about how you've met TXT and Stray Kids in the comfort of your home.
SEVENTEEN's 'Heng:Garae' Comeback
This thirteen-member, uber-tier group is finally coming back after dropping the sensational An Ode album last September! Their next Korean album, titled Heng:Garae, will be released on June 22 along with title track "Left & Right". This time, it appears they're bringing back their boyish charms to complement the summer vibe. Their pre-release single, "My My", is an upbeat breath of fresh air coupled with powerful lyrics about moving ahead in life at the pace you want to go.
BLACKPINK's Pre-Release Single: "How You Like That"
BLACKPINK is ready to bring back the heat after over a year of hiatus; and you bet they'll dominate the charts and smash some records! The girl group quartet will drop their first pre-release single, "How You Like That", on June 26; which will be the appetizer for their very first full-length album coming out in September!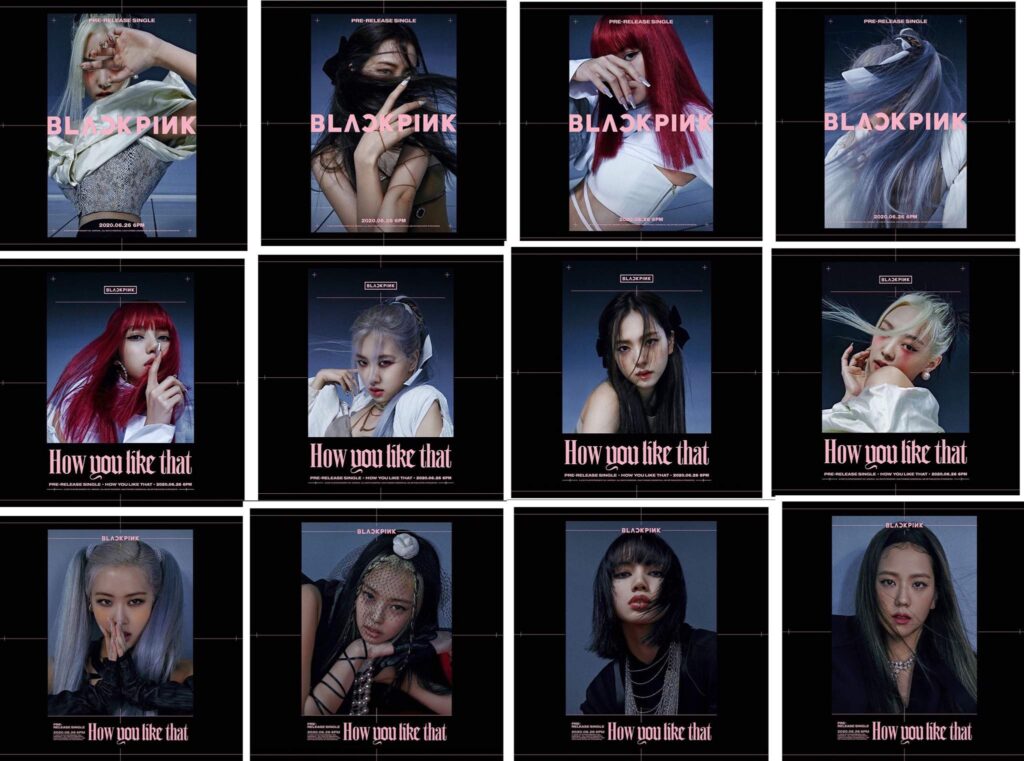 The concept pictures and moving teasers for each member is out; and from Jennie's fierce persona to Jisoo's chic aura, you're sure to witness something ten notches more intense than their earlier hits like "Kill This Love" and "Ddu-Du Ddu-Du"!
(G)I-DLE's I-LAND: Who Am I – Online Concert
As one of the hottest groups of the K-pop 4th generation, this six-member girl group will WOW you with their strong, charismatic performances come July 5. (G)I-DLE was geared up to go on their very first world tour and should have captured the hearts of half the globe by now; but even a pandemic won't stop them from doing just that — and more! The girls will make sure the world is their stage when performing their setlist of hits like "Latata"; "Hann"; "Lion"; and "Oh My God".
What are you looking forward to the most this summer?
Let us know in the comments!
Cover Image: SEVENTEEN (Pledis Entertainment)