For many, moving to the big city is a sort of dream. For creatives in particular, the move to a big city could mean actually having the resources to pursue your craft. The shine of the bright lights and golden opportunities draws people, hoping for a better life. With that said, you shouldn't necessarily move the moment the chance pops up. However, if you start planning and preparing now, you'll be ready when the time comes, even if it's last minute. Above all else, you want to consider what the move will mean for your life and whether it's the best thing for you.
What cities are at the top of your list? Every place offers a different rhythm, and finding the right beat for you is all part of the fun. Start by thinking about what you want to get out of your move and narrow it down from there. It's a lot of work, but with time, patience, and solid research, it'll be worthwhile. Besides, you won't truly know how much you'll love it until you actually get there. Good luck!
This article contains affiliate links and does not earn commission.
---
Big City Bound: Before the Move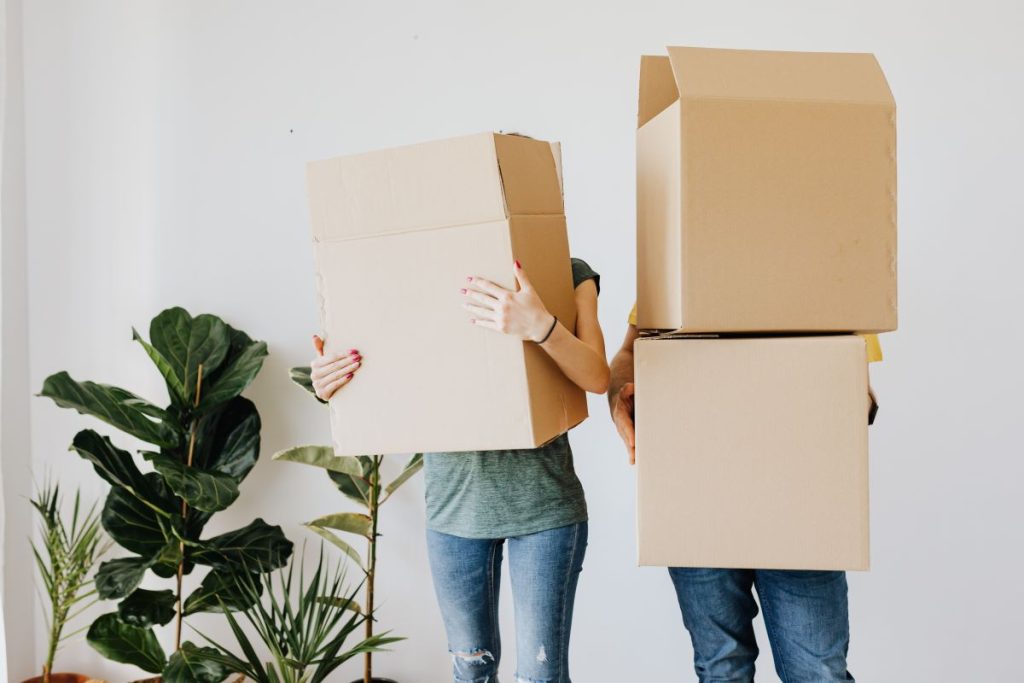 Subscribe to local magazine and newspaper newsletters
You'll get a lay of things going on in the city from a local's perspective and be introduced to the neighborhoods and culture there.
Look for resources and programs that support your hobbies and interests. Find out where the good hiking trails are, and see what enrichment programs the local library has, and check out museums. See what leisure classes are available at local colleges and universities. Check for makers markets and artists collectives, subscribe to their newsletters, and follow them on social media.
Estimate the cost of living
The starving artist trope is overrated: Ask yourself is how much it costs to live in the city. Compare the cost of living of where you currently live to your target city at Numbeo so that you can plan for budget changes. How much money will you have to spend just to get by? Cities can be far more expensive than many people imagine. Even if you don't need a car because of good public transport, you still need to think carefully about how your money will be spent. Public transport isn't free, and wages tend to be significantly higher, pushing up the costs of any services you might want to use.
Seek affordable housing in the big city
Housing is a major priority when you're looking to move. It's better to have some ideal spots before you get there. Not only houses or apartments, but neighborhoods as well. Additionally, you want to make sure that moving is financially viable, even if there's a job opportunity on the horizon. The FHA FAQs does a good job breaking down financing and other factors to consider if you're looking to buy instead of rent. You'll want a mortgage that doesn't consume more than 30 percent of your disposable, after-tax income. Crunch the numbers to be sure you'll have sufficient funds to live life on your terms in the city.
Check the weather
Consider what the weather will be like in the new place. Cities can differ vastly in their climate, even in the same country. You can be baking hot all year in Las Vegas, but spend six months in relatively icy conditions or rain somewhere like Seattle. Do you want to live somewhere that gets all four seasons, or would you prefer a warmer climate where you can wear breezy clothing all year round? There's somewhere for everyone!
Research the job market
Maybe you haven't yet struck gold in your creative field or maybe you have no interest in turning your creative passion into a career. Unless you're doing remote work that can move with you, consider whether the city's job market offers everything you need. That could be a day job to hold you over or a long-term career move.
Also, some cities have attractive house prices, but problematic economies. You might be able to easily find an affordable place to live, but no one willing to hire you. And even if you take a job, you might have to put up with a significantly lower wage, which lower housing costs don't make up for. Research well to find your best fit.
Consider big city nightlife
Where you are in life can impact what you're looking for when it comes to the city nightlife. Keep in mind that it doesn't have to only include bars and clubs. Nightlife can also encompass other things the city has to offer, like restaurants and even late-opening museums. Going to a quiet place might not be the best option for you if you're the sort of person who loves socializing and getting to know people the moment you go to a new city. Weigh all of your options to see where you'd love to hang out after dark.
Tour as much as you can
Every city has it's own history, culture, and vibe. To make sure it's in alignment with who you are as well as your lifestyle, take a tour of your desired city given by a well-connected guide before you move. In person is your safest bet, but technology has advanced enough for digital to work if accessible transportation isn't available. Regardless of how you get there, you learn so much being a tourist in your own city. Plus, all those tidbits you gain can be passed along to visitors when they come to see you!
It's best to visit and live like a local for a few days. See the different neighborhoods in person. Visit local grocery stores and other businesses. Get a feel for how you might get around town after you move: City bus? Subway? How is the traffic? Check what the rideshare and services are like if you use them. If you practice a religion or faith, visit places of worship and connect with the people there.
---
Big City Living: After the Move
Give yourself time to get acclimated to the new city
Be okay with being new. Explore your new city and feel comfortable getting lost because even with GPS you'll probably get turned around.
Make connections with Meetup and other networking platforms
No joke, Meetup needs to be stop #1. By filtering your interests, you'll find your people. Every city has a mix of free and paid events where you can engage in your creative interests directly. There are photo walks, retro film nights, improv, and tango dancing, to name a few. You can also just hang out with other people that do what you do or join a group for something casual like drinks or food. It's extremely helpful and low threat because no one is going to show up who isn't at least lightly interested in the thing(s) that you are. You can also try out Bumble BFF and subscribe to Discords of local meetup groups.
Use coffee shop community message boards
It's old school, but by using this method, you're going be able to get a mix of social events. You might find folks giving lessons, advertising for studio spaces, and other activities from organizers who love posting on those boards.
Find a space for your craft
Whether you're an artist, writer, musician, or in another field entirely, this is the place where you can stretch your creative muscles. If it's in a common space, the likelihood for social connections increases, too. Alone or among others, this location will help you to immediately get back into your creative groove and make your new city begin to feel like home. Pick somewhere you feel comfortable, relaxed, and inspired. Also, you can choose a spot where there are decent places nearby if you want a break for food, people watching, or a walk.
Meet your neighborhood
Really get to know the history and culture of your specific neighborhood. The city may be sprawling, but it's so nice to get cozy with everything right around your block. Additionally, it's a good idea to know where to find your nearest hospital, international market, movie theater, neighborhood bar, playground, safe gas stations, and more. That way, you'll feel more secure and respect everything around you.
Make finding your new favorite places an adventure
Discovery doesn't end after you're all moved in and settled. New people, places, and things are popping up every day, so making sure you continue exploring. It could also work magic to keep your creative ideas fresh and flowing. You'll have a delicious time finding a Thai spot that rivals your favorite from home or stumbling upon a boutique theater that plays hard-to-find indie films. It's even better if you can get recommendations from peeps who've been there longer and can go with you to try them out.
Keep in touch with your existing social groups
Relationships are precious, and there are so many tools available now to stay connected. Set up weekly — or monthly — virtual hangout sessions with your friends and family. This could be on video conference platforms, like Zoom, or something more interactive like a video game, such as Nintendo Switch, Playstation, or classic computer RPGs.
Header: Tyler Nix
About Author