Valentine's Day is upon us, the day that is ever-so-sweet (or absolutely bittersweet). Some of us might be set with the perfect date. Some might be trying to grab that cute barista's attention. And some of us are probably cursing all those in love. Regardless of what the day brings forth, it never hurts to fall in love with books! Here are 18 global books that tell tales of the most complicated emotion: love.
North America
United States: That Could Be Enough – Alyssa Cole
Opposites truly attract! Mercy has a tight lid on her emotions, but Andromeda enters her life with the intent to open them up. This historical novella narrates the unexpected love between two strong Black women.
Haiti: Island Beneath the Sea – Isabel Allende
Set during the Haitian Revolution, the story spans over four decades, recounting the lives of a Frenchman, Valmorain and a mixed race courtesan, Tété. Island Beneath the Sea shows us how love can be found amidst loss whilst forging one's identity.
Mexico: Cry No More – Linda Howard
In an attempt to avoid her tragic past, Milla helps find missing children. As she uncovers more about the cases, Mila suddenly finds herself to be the hunted. With the help of a tracker, Diaz, Cry No More leaves us with the thrills of danger, suspense and love.
South America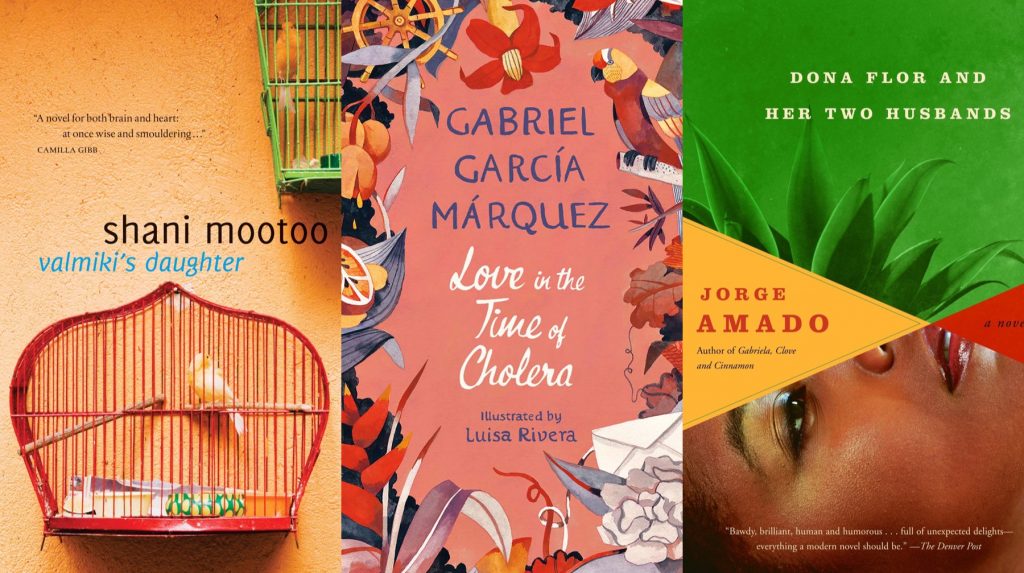 Trinidad & Tobago: Valmiki's Daughter – Shani Mootoo
Valmiki's Daughter revolves around familial love; the love between a successful father and his protected daughter in a seemingly perfect household. Together, they come to explore the complexities of race, gender, class and sexuality.
Colombia: Love in the Time of Cholera – Gabriel Garcia Marquez
More than fifty years ago, he first declared his love for her. Now, a second chance is given to him. Separated by years, affairs and a marriage, Love in the Time of Cholera narrates the once youthful love between Florentino and Fermina.
Brazil: Dona Flor and Her Two Husbands – Jorge Amado
Long time widow Dona Flor is urged by her friends to remarry. All seems well in her new marriage — until the ghost of her first husband makes an appearance. With a comical writing, it expresses the duality of the human spirit and the complicated notions of love.
Europe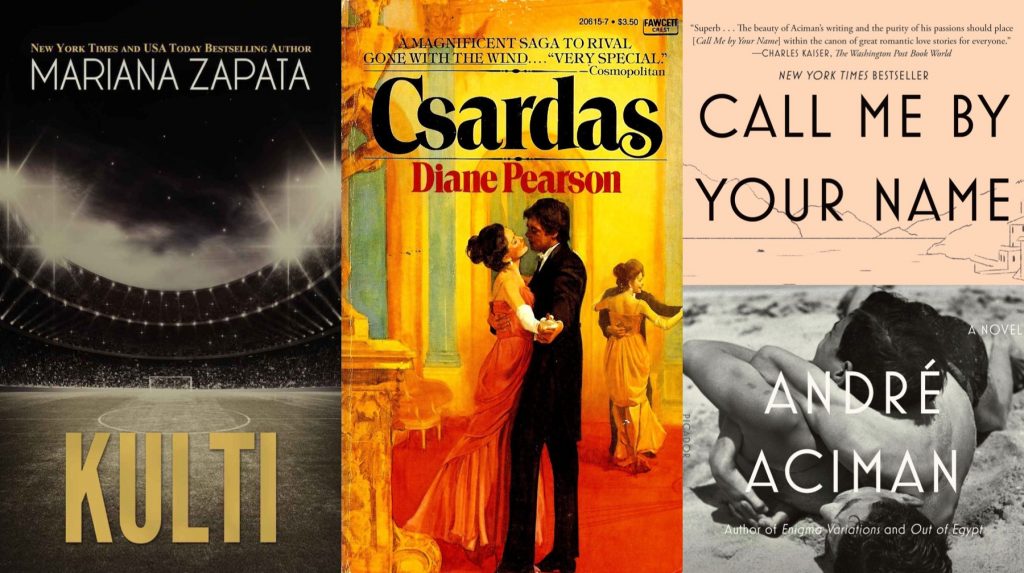 Germany: Kulti – Marianna Zapata
Sal experienced the worst non-breakup of her imaginary relationship with her football (soccer) idol. What happens now when the ex-love-of-her-life-who-doesn't-know-she-exists becomes her coach? Kulti shows us how there can be two sides of the person we love.
Hungary: Csardas – Diane Pierson
With two world wars as the backdrop, this historical saga follows an aristocratic family as they aim to survive through war and peace. Aptly-named after a Hungarian folk dance, it tells the tales of love found and lost in the most turbulent of times.
Italy: Call Me By Your Name – Andre Aciman
Unprepared for the consequences of their attraction, Elio and Oliver slowly and fascinatingly test the romance blossoming. Yet as the connection deepens, the time shortens. The author captures the raw and blunt moments of human passion in this coming-of-age novel.
Africa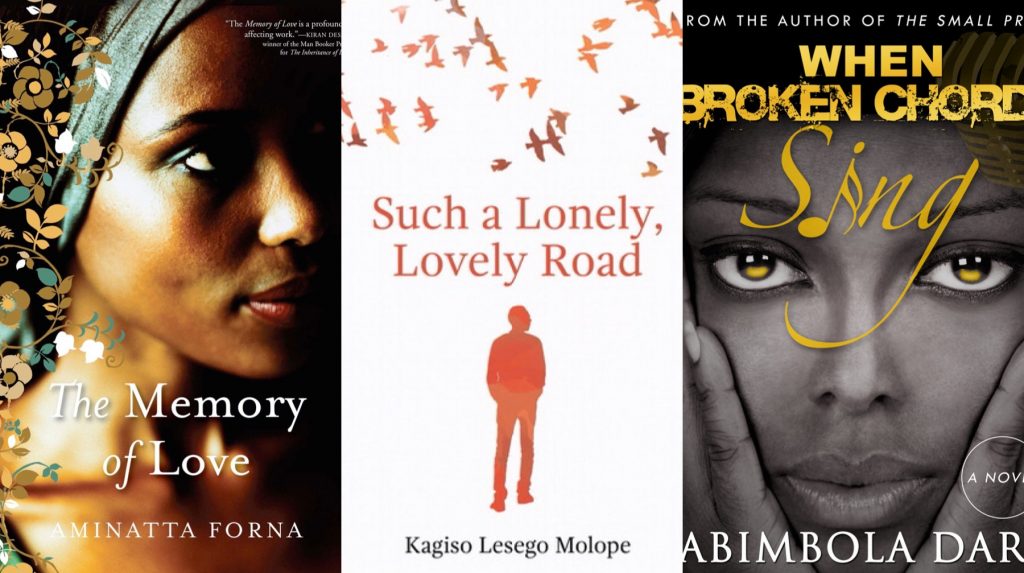 Sierra Leone: The Memory of Love – Aminatta Forna
Intertwining the lives of three men — Elias, Adrian and Kai — and their loves, The Memory of Love explores all the facets of love. Words of wisdom pours forth from the book around topics like friendship, betrayal, PTSD and heartbreak.
South Africa: Such A Lonely, Lovely Road – Kagiso Lesego Molope
Realizing they are different from the rest of the boys at school, Kabelo and Sediba are tormented by conflicting desires and the risk of scorn from their peers. All in all, the story captures their beautiful growth and courage while falling in love.
Nigeria: When Broken Chords Sing – Abimbola Dare
Trapped in a vicious cycle of abuse and broken promises, Destiny's dream for the perfect family is shattered. In a society that only silences the notions of domestic violence, she finds the strength to make her voice heard. This powerful novella tells the darker, unspoken side of marriage.
Asia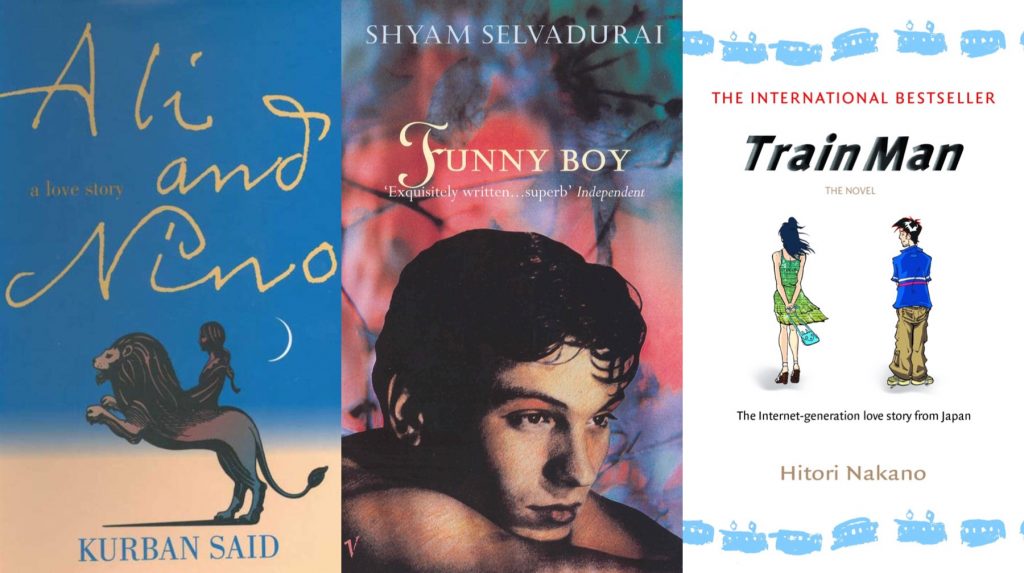 Azerbaijan: Ali and Nino – Kurban Said
An Asian Muslim boy falls for a European Christian princess, intending to marry her. War tests Ali's loyalty between his people and his future bride. Ali and Nino is a timeless classic about love in the face of war as it transcends religion and culture.
Sri Lanka: Funny Boy – Shyam Selvadurai
Likes to dress up. Likes to put on make-up. That makes Arjie "funny", right? A young boy falling in love with another boy makes him an oddity in his rigid society. The simple yet intense narration shows us how Arjie comes in terms with his sexuality amidst a growing civil riot.
Japan: Train Man – Hitori Nakano
An introverted boy defends a girl from a drunk; then somehow ends up in new relationship that he himself can barely comprehend. The only solution is to turn to an online message board. Hundreds of anonymous citizens help our dear hero, from what to wear on the date to stern parent-like warnings in this heartwarming romcom.
Australia & Oceania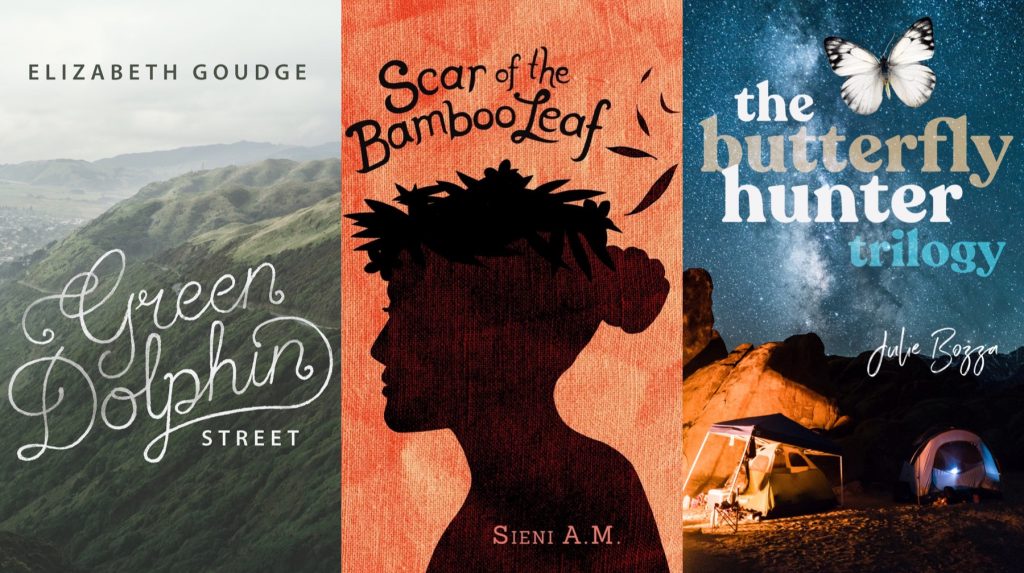 Samao: Scar of the Bamboo Leaf – Sieni A M
The gentle Kiva is immediately drawn to the misunderstood, angry Ryler who stumbles into her family's art center. Together, a friendship is developed amidst the art and culture, further growing into something deeper. Unforeseen circumstances tear the new love apart, but only time will truly tell if the two opposites were ever meant to be.
New Zealand: Green Dolphin Street – Elizabeth Goudge
Moody yet brilliant Marianne and dreamy, quiet Marguerite both fall for the hypnotic William. In a letter, he proposes to Marianne; but soon circumstances soon show he addressed the wrong sister. A stunning tale of love and loss marks Green Dolphin Street as one of the most memorable stories set in New Zealand.
Australia: The Butterfly Hunter – Julie Bozza
A gentle, magical relationship blossoms between a bush guide and a lone English tourist looking for unknown species of butterflies in the Outback. The Butterfly Hunter narrates a seemingly simple love story, but it truly shows that there can be so much depth and power in simplicity.
What are you planning to read this month?
About Author