Special Interest doesn't care what you think about them.
The New Orleans natives are only two projects deep, but in a short amount of time, they have already created a sizable dent in the burgeoning DIY punk scene. Consisting of only four members, the band has a sound that ranges from chaotic to euphoric, infusing a variety of styles including glam, techno, and no-wave. One of the band's most notable foray's into the no-wave genre comes on "Street Pulse Beat", a cacophonous, dystopian anthem that features blaring instrumentation and lines that express both fear and the pleasure that comes from the unattainable.
The Passion Of (2020), the band's sophomore effort, has some of the best displays of the band's sound to date. The real centerpiece of the record manifests as "All Tomorrow's Carry"; a doom-stricken and anthemic riot which, upon first listen, has lead vocalist Alli Logout inundating their audience with some of 2020's most harrowing lines.
I watch the city crumble
And Arise from the rubble
Tawdry condos
And a high rise suite
Yea we were pushed out
And evacuated
House was near dilapidated
Heard them say a prayer for me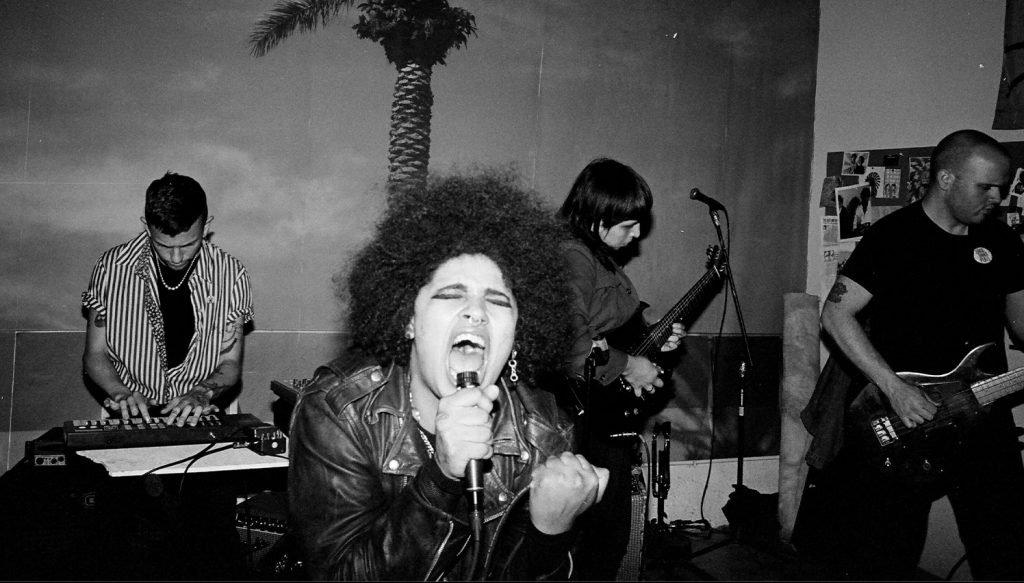 A common theme throughout Special Interest's music is standing against the status quo.
As an all-queer group, Alli Logout knows how, just by existing, they are disrupting what a typical punk act should look like. Yet, it doesn't phase them. They are profoundly aware of their societal status, yet defy the standards that come with it.
"I like to challenge the perceptions of what a frontperson can be," Logout said in an interview with Bandcamp. "And yes, it can be outrageous and simultaneously profound and powerful. I'm seeking visions and futures that can hold all those things, and I'm seeking those things within myself."
Throughout the history of punk, acts like Pansy Division and Nervous Gender have been making music that is undeniably queer. The lyrics are rife with expression and energy, which would remain consistent into the genre's present-day iteration. More recently, bands like she/her/hers, Worriers, and artists like Left at London have been carrying the torch in regards to making, as it has been coined, "trans tunes for trans zunes."
The scene wasn't always this way. Notably, the early punk scene had issues with problematic politics including homophobia, racism, and fascism.
Jayna Brown and Tavia Nyong'o's detailed breakdown of punk's infancy tells a story where, in the 1980s, a group of white supremacists came into Northern California and began interacting with other racists. This action would end up with the local queer and trans punk acts pursuing other opportunities and, eventually, creating their own DIY spaces. Alli Logout specifically cites Shotgun Seamstress, a DIY zine that discusses Black punk, as an inspiration.
One aspect of queer punk, also known as "queercore", is the "anyone-can-do-anything" attitude that embodies the scene. DIY is the central focus of a lot of queer punk spaces throughout the world. "Queers and punks don't want network channel acceptance, corporate sponsorship or police protection," Brown and Nyong'o' detail in their piece. "…Everything is up for grabs, to be torn apart and redone, preferably with car paint."
Venues were usually underground bars, storefronts, and squatters dens. The article mentions a location in San Francisco named The Deaf Club, which was an actual school for deaf students that allowed punk bands to play shows there. The venue was unfortunately closed in the summer of 1980.
The beauty of this style of punk comes from its authenticity. Queer punk is fueled by apathy, rage, and uncertainty.
It asks questions about the artists, the world they inhabit, and the nature of being queer. Punk encapsulates the chaos and rigor in a way no other genre can honestly manage, and provides a catharsis that only comes from something so raw and unfiltered.
Still, it can be difficult to recognize one's self-worth, especially when the world around them is so constantly telling them how much lesser they are. Queer individuals live in a perpetual state of questioning things; Whether that be themselves or the world, there are moments of confusion, pain, and disquietude that come with identifying as queer. Half of Special Interest are POC, a fact that is so central to the group's identity that you need only listen to 2018's opener "Young, Gifted, Black in Leather" to get an idea of the gravitas that comes with being so marginalized.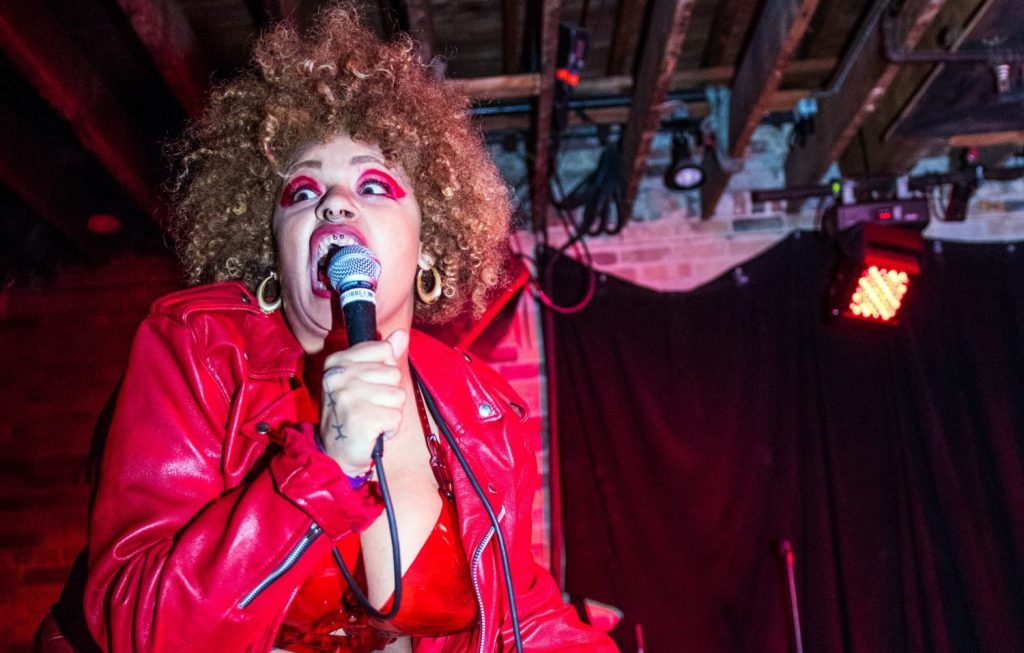 With that in mind, it's no secret why so many of us live in fear. Being a queer POC provides its own set of unique issues, but just as pernicious. "We have to figure out a way to survive," Logout said in a conversation with Gimme Zine.
More than anything, Logout understands the importance of community within queer spaces. Lucid Noon, Sunset Blush, a film that was directed and produced by Logout (who is also featured in an acting role), is centered around this central premise. The necessity for queer youth to discover more people like them is an unparalleled feeling.
"If I have learned any lesson, it's that we need every single one of us here, we actually do," Logout stated in Gimme Zine. "…because we're not going to get through what is happening in his world if we don't have each other because it's so small and things are so fucked!"
That's not to say that there isn't fun to be had. On "Disco II", the band expresses youthful freedom that only comes from being comfortable with one's self. "I came here to dance," Logout valiantly chants. It's a mantra that is worth professing at the top of your lungs. The sequel appears on The Passion Of and details a party that is overflowing with ecstasy and sex. The beat of "Disco III", much like the lyrical content, is manic and unrelenting. This industrial techno rhythm is unlike any punk song that you'll likely come across.
Special Interest's music is tailored to their community, yet they don't want to be defined by it. "I don't want my queerness to be like a defining factor for me, Logout told The Quietus. Even with this in mind, it's difficult to look past the importance of a band like Special Interest. They represent a shift within a scene that has become, admittedly, very predictable. Yet, a band like Special Interest use queerness as something to celebrate, not to be hidden or sheltered. And that is a beautiful thing.
Header: Special Interest
About Author