Not much is known about the polymathic, experimentalist musician that goes by Yves Tumor. Finding out information about the musician is infamously laborious. During an interview with Pitchfork, when asked if they go by the name Sean, the artist replied with, "That's one of my names." The mystique surrounding Yves Tumor's personal life is purposeful. We know that they are originally from Tennessee and are currently based in Turn, Italy.
Like any great alias, they let the art speak for itself.
Tumor, real name(?) Sean Bowie, has released music for years under numerous pseudonyms including Teams, Silkbless, Bekelé Berhanu, Teamm Jordann, and others. Their output is as prolific as they come, releasing an album at a near-annual rate. Critics have described Bowie's work as "disgusting", "confrontational", and "chameleonic", among other things. Their music weaves effortlessly between serenity and disruption; beauty and chaos. While some broad attempts can be made to assign a tag to Bowie's work, many of the specifics within their material defy simple categorization. Even so, each release feels like a new form of Bowie emerges.
Yves Tumor is an artist that is averse to the idea of labeling.
Black musicians are often placed into genre spaces that are set to confine them. Notably, North Carolina's Moses Sumney was pigeon-holed into the "urban R&B" category, despite his clear aversion to that description. Even Tyler, the Creator spoke out about harmful labels during his Grammy speech. Labels like these not only limit Black musicians, but it is also a subtle way of saying, "We don't believe you belong with the pop or other mainstream musicians." Yves Tumor moves past all of that and remains an enigma. Charting the career of one of the most enigmatic artists in the experimental scene can prove challenging. This feature aims to provide a worthwhile look into Sean Bowie's work, while exploring how not limiting artists lead to more finely crafted material.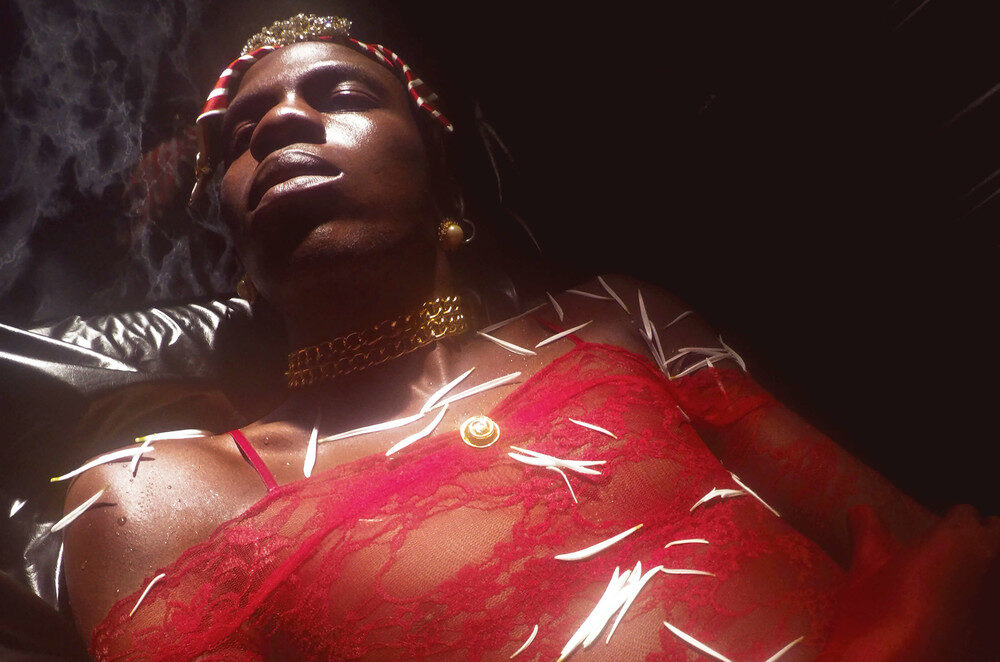 Pre-Yves Tumor Era (??? – 2014)
Listening to the early Sean Bowie material is very evocative of what would be coming down the pipeline. Before adopting the Yves Tumor moniker, Bowie's material was released under several different names. The early efforts varied in styles, so much so that it would be difficult to tell that they were all coming from a single individual. These early records showcase an artist learning the ropes. Noise, notably, is a genre that Bowie integrated very early in the beginning. When asked about this they replied, "It's a pure way to start, if you don't think about the scene — the noise scene is pretty scary. But when you get into music and start with noise, there's so much room to grow from there. If you start with some technical shit, you just grow from the colonized way of thinking about music."
The abrasiveness of the self-titled Bekelé Berhanu project is unrelenting in its presentation. Bowie layers off-kilter vocal samples and strange melodies in-between the onslaught of noisy textures. Tracks 3 and 4 give somewhat of a reprieve from this as Bowie infuses some club elements midway through. The beat drives the record forward into a near volcanic rhythm, while still maintaining the experimental edge. In a way, this album would be a stepping stone for Bowie's later work with Warp.
Bowie has also collaborated with none other than James Ferraro, who some consider being one of the godfathers of the vaporwave scene.
Their duo effort, Silica Gel, is a series of hip-hop adjacent club tracks that are inspired by rave and Internet-based content. Bowie and Ferraro essentially make a digital Rorschach test full of dizzying samples, pulsing beats, and the occasional foire into R&B and disco. While this record never made a splash, it was a noticeable step for Bowie's career. Silica Gel is billed primarily to Ferraro's discography, but Bowie's contributions cannot be understated.
Similarly to musicians at the start of their journey, these projects may come off as amateur or rough-around-the-edges. There is a beauty in its unpolishedness, though. Much of the lauded Bandcamp classics became popular because of how raw and DIY they were. Car Seat Headrest's Twin Fantasy immediately comes to mind. It demonstrates that restrictions due to money or equipment don't have to play a role in how a project catches on. In that same fashion, the early work from Sean Bowie is purposely embellished. These records don't reveal much, but it was the catalyst for what was to come.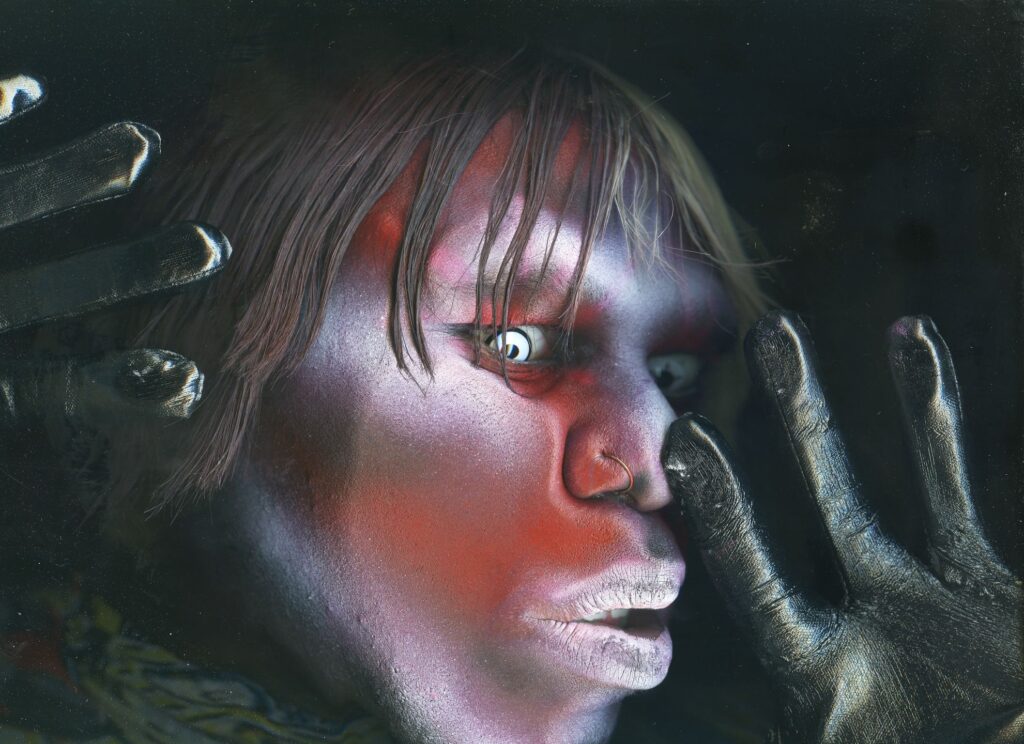 Pre-Warp / PAN Era (2015 – Present)
When Man Fails You (2015)
Sean Bowie's transition into Yves Tumor began in 2015 with the release of, admittedly, their most underrated record, When Man Fails You. Across its 40-minute runtime, Bowie conjures up a series of nocturnal, sample-based sound collages. Unlike the unfiltered noise of their earlier projects, the sounds on When Man Fails You are strikingly somber.
"Limerence" is one of Bowie's many opuses and the centerpiece of the record. A lo-fi, grainy recording of a couple engaging in a profoundly intimate conversation is accompanied by a somnolent ambient loop. The intimacy is, as the title suggests, ultimately one-sided as there is only one voice present throughout the entirety of the song.
We hear that fragmented voice that jumps between instances of frustration, confusion, peace, and euphoria. This is Bowie at their best.
In a sense, this track can be seen as the essential Yves Tumor song. "Limerence" perfectly conveys the mellifluous nature of their work. It shows the purposefully conflicting nature of Yves Tumor's catalog that only leaves you wanting more to dive into.
"Limerence" would eventually appear on the PAN ambient compilation Mono No Aware. The compilation featured the likes of Pan Daijing, ADR, Karem Lofty, and a few others. This compilation spot would come off Serpent Music, their debut album making waves in the experimental scene.
Serpent Music (2016)
Serpent Music is the first record where Yves Tumor iconoclastic vision started to come into view.
It brings forth every single thematic throughline that has been seen in their music from the beginning. Through the use of field recordings and sharp percussive strokes, this is an album that simultaneously feels like a near-dystopian future coming to life in audio format. Tumor uses a smorgasbord of different sounds from ambulance sirens, children playing, and whispered spoken-word passages. There is a spirituality present within the record's tracklisting (Role In Creation, Spirit in Prison, etc.) that is wonderfully juxtaposed by how despondent the album feels. Interestingly,
Bowie has stated that, "I think religion is super-toxic, but I do think that spirituality can be important to keeping yourself balanced."
"Perdition", the album's closing track, is a nightmarish finisher that encapsulates how horror and tranquility can be two sides of the same coin. These moments of finality are strung together by the lapping of waves, alongside some unsettling moments of a low bass hum, sobbing, and ascending choir vocals. One could easily see this song being used to capture the fractured duality of our lives. "Perdition" feels like the end of a film arc where our titular character is alone, contemplating every decision in their lives.
Despite this, Serpent Music can sometimes be surprisingly groovy. Quite a few moments on the album display just how adept Bowie is in creating moods. This album is much more rhythmically oriented than the earlier works in Bowie's discography. Opener "Devout" has a pounding progression to it with a beat that can easily be head-bobbed to. "The Feeling When You Walk Away" is oddly alluring with its classic R&B and funk sound. Bowie sings in a low, gauzy type of delivery. It is a sultry tune that sounds like a cassette tape that just loops on-end. The track "Cherish" also fields a familiar response with its sputtering, yet memorable loop.
For many people, Serpent Music is the defining record in Yves Tumor's career.
It's a unique blend of R&B, hip-hop, pop, and noise is truly astounding, especially when considering how well the sounds mesh together. Field recordings and unorthodox samples help to create this immersive look into an urban landscape turned inside out. A mood is formed that is at turns dour, sometimes hopefully, but it always returns to that conflicting duality. It may be a turn off to some, but this album rewards listeners who can let themselves become immersed.
Experiencing the Deposit of Faith (2017)
Experiencing the Deposit of Faith is a compilation album that came at the heels of Serpent Music's critical acclaim. It was released just a few days after Bowie was signed to Warp, the legendary IDM and experimental music label from the UK. The record was put out with very little press or fanfare behind it, but don't dismiss it as just a minor project. Faith further explores Bowie's production capabilities, as well as their ability to create emotionally arresting music.
Bowie takes a step back on Experiencing the Deposit of Faith, instead opting to utilize a wide array of samples to create beautiful sound collages. Tracks on Faith are, similarly to what we've discussed, mood pieces that weave between different thematical journeys. Some have classed this compilation as a series of ambient pieces, but to do so would be ultimately limiting to this album's goal. While ambient elements are present, Bowie implements even more grooves into this record.
Using samples like Bootsie Collins' "Munchies For Your Love" on "Anya's Loop" help to create a near hip-hop style beat with it's dusty, soulful loop.
Faith can sometimes feel like Bowie engaging in "sample alchemy" where they will mesh different samples together, which completely alters the sound. These loops may be rough around the edges, but the beauty of them shines through.
There is also a wonderful call back to Bowie's earlier work. Namely, the voice from "Limerence", which makes a return on "My Nose My Lips Your Head Shape". Just like on that track, Bowie's propensity for tone-setting is still unmatched. The production isn't as reflective, but the intimacy is still disarming nonetheless.
Experiencing the Deposit of Faith is a worthwhile release in the Yves Tumor catalog. It may get overlooked because of the record that preceded it, but still, for the Yves Tumor faithful, this album marks the beginning of a whole new era.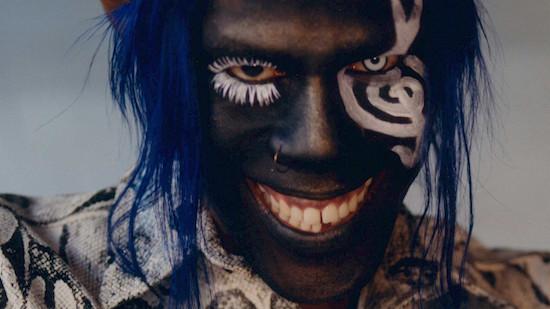 Warp Era (2017 – Present)
Safe in the Hands of Love (2018)
If Serpent Music was the first look as to what Yves Tumor was about, then Safe in the Hands of Love is the panoramic, full-length feature. The music on this album breaks all musical barriers and spans across so many different styles. There is nothing holding it back. Bowie bears their soul forward, propelling it to new heights.
This is widely considered to be Yves Tumor's magnum opus. Safe in the Hands of Love is quite easily the most sonically adventurous album to date with Bowie diving even further into new territory. Whereas we saw Bowie working with dance music and electronica on the material with James Ferraro, this sound is pushed even further on this album. Bowie's vocals are now at the forefront of every track on the record. They may not be the best vocalist, but their words drip with urgency.
It's a feeling that can only come with an artist as personal as Yves Tumor.
"Honesty" is nothing short of a full-on house groove with thumping bass and a hushed vocal delivery. Both "Licking an Orchid" and "Noid" have come instant favorites for their intimate, revealing lyrics. The latter being a commentary on police, authority, and how people perceive those who commit violence against minorities as having some sort of mental illness. The sonic shift that occurs feels deliberate as each sound and tonal shift is driven to further the mood of the record. Fans of the old Yves Tumor material will find traces of noise throughout the record, namely on "Hope In Suffering (Escaping Oblivion & Overcoming Powerlessness)."
Safe in the Hands of Love would receive near-universal acclaim from both fans and critics. Bowie showed themself to be an artist not rattled by the prospect of being signed to an international label. Their art never wavered and as such, they were able to produce a modern-day classic.
Heaven to a Tortured Mind (2020)
On Heaven to a Tortured Mind, Yves Tumor shatters preconceptions about what a rock star should look and sound like. They strut out into the spotlight with a swagger that is on them and them only.
This album is a full-on rock opera that is tightly packed with 12 stage-ready tunes. By all accounts, this is the most accessible record in all of Yves Tumor's discography. The noisy textures are replaced with staggeringly euphoric highs and even more contemplative lows. Heaven is laced with songs about lust, but Bowie doesn't necessarily consider this an album full of love songs. Their response, when asked about this, spoke volumes, "Maybe if you want it to be." Opener "Gospel For a New Century" is simply triumphant with its ever-ascending sense of indulgence.
Bowie's voice now takes center stage as their cadences unveil something bubbling underneath all of the bombastic notions.
Rock is a whole new territory for Yves Tumor and not surprisingly, they can fully deliver. "Kerosene!", a duet with Diane Gordon, is one of many moments that leave my mouth agape. The guitar solo rivals some of 2020's best rock records in their entirety. "Super Star" is a love-lorn epic with a truly earworm chorus. The songs on Heaven come very close to tracks you would hear on an alt-rock radio station. Admirers of Bowie's classic work can look to "Asteroid Blues" and "Hasadellen Lights". The latter would sound right at home on Safe in the Hands of Love.
Some may say that this record deviates too far from the "typical Yves Tumor sound". However, there IS nothing typical about Sean Bowie's music. It is far-reaching and expansive. Even when going for something "different", the results will still steer in favor of the polymath. This is the benefit of avoiding the genre game.
Yves Tumor's career trajectory has been amazing to witness. As a fan since Serpent Music, there has never been a moment where I could predict what the next release would sound like. Defining the terms of your art is something that Yves Tumor has been keen on from the beginning. When Black musicians can work freely, without any fear of being boxed in, the art will shine through as brightly as possible. Black artists are not meant to be confined and Yves Tumor is a perfect example as to why. 
Cover Image: Yves Tumor (PAN/Warp)
About the Author