As fall approaches, I'm reflecting on the rave otherwise known as Summer. It's been a season of record-breaking global heatwaves, full-powered megastar world tours, and a mass return to "outside." Hot Girl Summer — the femme-centered rallying call to play, do what we want, and care for our overall well-being — skyrocketed. However, even as temperatures continue to surge, the jovial energy slowly wanes as we prepare trade swimsuits for sweaters and take our wanderlust to the Great Indoors.

I've been in deep thought about what lessons this much, much hotter than normal summer has brought me. How has it deepened my relationship to my own self-care? How can I carry those lessons forward in the coming months? If we're able to keep Hot Girl Summer energy flowing, we can build practices that not only make us feel our best and freest during one season, but year-round, too.
---
What can be said about the way summer makes the soul feel?
Warmth, laughter, and adventure are the persistent themes of this mid-year pause. It's when the world takes a break from learning, working, and so much doing to put our best foot forward in organizing, planning, and manifesting fun. For many, summer provides a short reprieve from everyday life, but the sun and fun doesn't have to end there. We can be intentional in our reflections of the past summer. Then, we can use what we glean to summon fiery and energetic vibes that suit our mind, body, and spirit. As we bundle up and embrace the coziness of autumn, we can still find ways to get sun on our faces even if only for a short while. 
Ask: How can we commit to letting joy and relaxation be our compass when our bodies want stillness, comfort, and solitude? There's a seam we can find in those conversations with ourselves. We can commit ourselves to not just a "summer body" but to whatever body supports us best for the dreams and work we're carrying forward in any time of year. I'm thinking about planning beach trips abroad when it's anything but warm at home (virtual or video game counts, too). We can intuit ways to inject lightheartedness and play in our everyday. Especially so, on dreary days when we could use a little cheer. If summer feels good to you in any way, it's beneficial to get into the details of what elements you love and plant them in as many aspects of life as possible.
Chasing the Sunnier Thoughts
The heat of this summer inspired thoughts around what it means to be on a planet that's slowly but surely warming up. As Earth's cycles and weather patterns change, I think creatively and holistically about what it means to establish personal and sustainable life cycles for ourselves, our community, and global well-being. Summer is when we bask in the beauty of this place we call home, admiring the verdant landscapes, the clear blue of the ocean, and fiery orange sunsets. How much more can we deepen our gratitude for the grays and cool pastels of fall and winter? What does caring for the planet and ourselves look like while indoors?
I'm journaling to see what ideas come forward. The shiniest nuggets of my reflections came to me while sitting in my backyard on the slightly cooler days. (Can the mid-90s be considered cool?) In them emerged my new mantras and how I plan to embody Hot Girl Summer long after the days get shorter:
Plant the seeds of new experiences throughout the year.
I can find the sun even when I can't see it. (Reminder to myself when SAD kicks in hard.) 
I wear white whenever I want!
Energy is all around me.
Baddie season is forever.
Resting IS fun.
…and the list goes on…
As we take our books and mags from poolside to fireside, let's not leave our penchant for glee in the sand. Keep vitality. Keep merrymaking. Bring the best parts of summer with you always. Stretch the party out for as long as you can, extending the magic of summer wherever you need it most.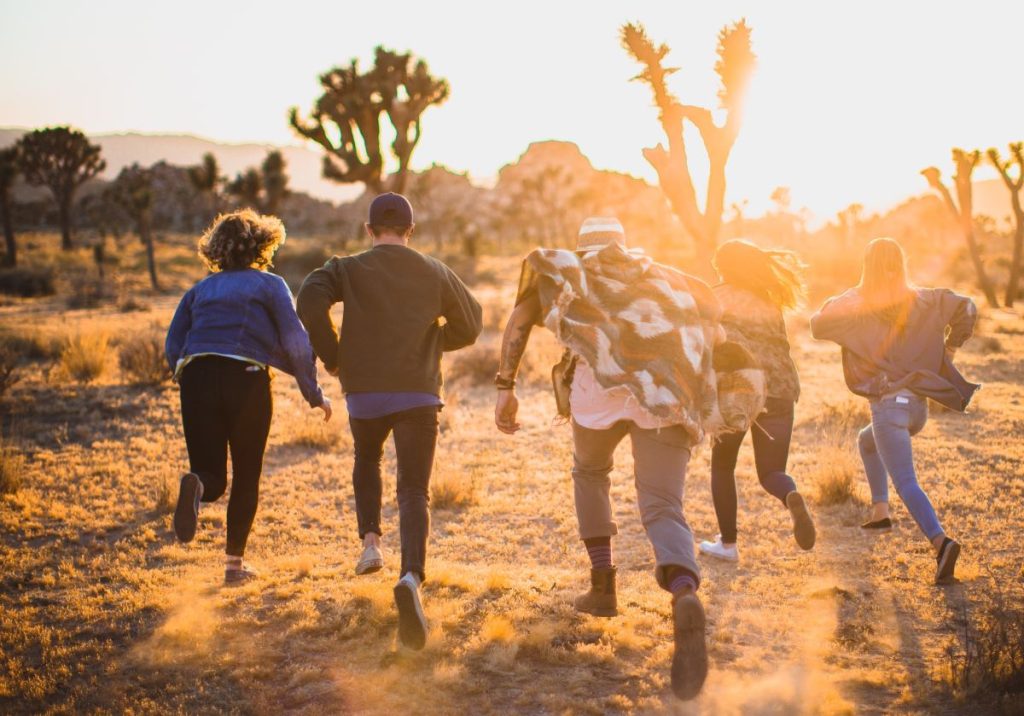 In all seasons, we can embrace the mundanity of every day, relish in it, and sprinkle sun and vibrancy into it where it may appear dull.
We may trade our flirty cocktails for toddies and teas, but it doesn't mean the time for fun and taking the best care of ourselves is ending. Each season change only marks a new beginning; one we can always be ready for when we approach it with curiosity and intention. 
If Hot Girl Summer is merely the loud-but-unbothered cue to double-down on the self-care practices that make us feel like ThatGirl when we step out for a night we won't forget; then nothing is stopping us from keeping that same energy throughout the entire year. From that viewpoint, a Hot Girl Summer never really ends.
Header: Tahiti Spears
About Author