After the success and controversy of multi-genre music artist Lil Nas X's extremely popular country hit "Old Town Road," we thought it'd be a good time to take a look back down memory lane at the black creators and innovators that are so often forgotten in country music. A decidedly American genre, country music has been for the majority of its history coded as "white." However, like all aspects of American history, white people were not the only people behind the development of this rich and ever-changing part of American culture.
The beginnings of country music can be traced to Appalachia (stretching from upper Mississippi and Alabama northeast through Pennsylvania and into southern New York), and the American South. These regions are where the folk music of various Western European immigrant groups and negro spirituals, blues and gospel music developed by black enslaved people and their descendants, melded together to become a major part of country music's genetic code.
THE INFLUENCERS
The artists in this category are not strictly country musicians, but due to their contributions they helped shape country music into what it is today. You'll find the threads of folk, blues, and gospel running through modern day country music and and you can trace that back to artists like the ones that follow.
Huddie "Leadbelly" Ledbetter
A musician with a life story that would give Hollywood a run for its money, Huddie Ledbetter — better known as Leadbelly — was a stalwart in American blues, country, and folk music. His instrument of choice was a 12-string guitar that he could make sound like a piano with his rhythmic strumming, and he had a throaty, down-to-earth singing voice that he used to great effect as he sang the stories of love, prison life, and conflict.
Primarily classified as a blues musician in most biographies, Leadbelly's influence in American folk music is undeniable with one of his greatest known compositions, "Irene" a.k.a "Irene Goodnight" becoming a standard in American folk and country music. The song was one of his signatures, however, it became greatly popularized after his death by The Weavers and Frank Sinatra. The musician recalled in an interview that he did not write the original tune himself, but learned it from an uncle, then took liberty with the lyrics. Today, there are at least twenty different versions of the song.
Thomas A. Dorsey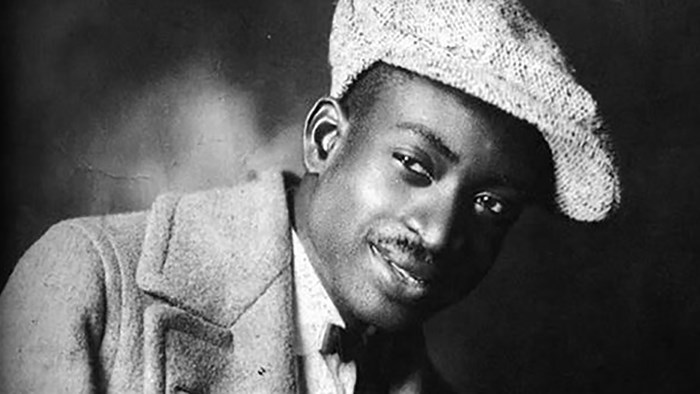 Known as the father of "Black American Gospel Music," Thomas A. Dorsey was a prolific musician and songwriter. Not solely limited to gospel, he also wrote blues and jazz music, and made himself famous with his ragtime compositions. After becoming dissatisfied with the treatment he received from white publishing houses for his gospel sound, he founded a music publishing company known as Dorsey House of Music.
Through his business, he was able to publish his gospel music in the style that he wanted to write. It was his song "Precious Lord, Take My Hand" that cemented his fame for generations to come. Originally a gospel written after the tragic death of his wife in childbirth, and only two days later, that of his newborn son; the song has been interpreted by gospel, country, and folk artists alike. Listen to the different interpretations from Mahalia Jackson with a traditional black gospel take, Merle Haggard with a decidedly upbeat country-tinged version, and Elvis Presley with Elvis Presley.
DeFord Bailey
The Grand Ole Opry would not be what it is today without DeFord Bailey as a fixture in the early days of its broadcast. Bailey was an accomplished harmonicist, and the first black musician and performer to be featured on the famous country music radio show. Developing a unique style of playing while bedridden when recovering from polio, he toured and recorded extensively through the 1930s. However, due to recording contract disputes in 1941, he had to give up performing his music on the radio, which ultimately led to him retiring from the music business shortly thereafter. Bailey later became a shoe shiner, and lived a quiet life until his death in 1982. He was inducted in the Country Music Hall of Fame in 2005. Listen to him play "Red River Valley" here.
THE INNOVATORS
After the beginning of the Civil Rights movement in the 1960s and the dismantling of Jim Crow laws, it would just be a matter of time before black artists traditionally relegated to R&B, jazz, and blues would put their own spin on country music. Black men and women began recording strictly country records to varied success all while facing the stigma of being too black to sing white music. Some of the most successful are listed here.
Linda Martell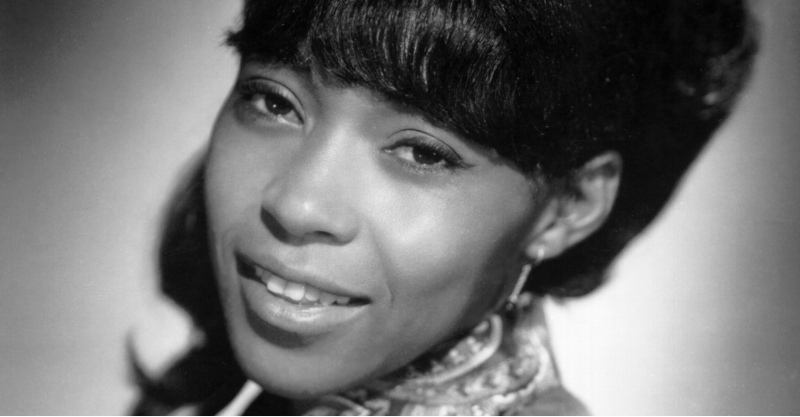 Criticized for sounding too soulful, Linda Martell is one of the few black female country artists that gained mass popularity. Like DeFord Bailey before her, Martell would make history on The Grand Ole Opry, becoming the first black female musician to be featured on the program in 1969. She released her only album in 1970, titled Color Me Country, which produced three Top 100 singles. Her sound was bright and soulful with her best known tune being "Color Him Father," a country version of the hit first popularized by R&B Soul Group The Winstons. Listen to her sing "Before the Next Teardrop Falls."
The Pointer Sisters
Known primarily for their disco and pop music, the Pointer Sisters earned their first Grammy award for "Fairytale" in 1974, a song for which Anita and Bonnie Pointer were also nominated that same year for songwriting. They performed the song at The Grand Ole Opry, garnering much buzz and later receiving the opportunity to perform with country great Willie Nelson as well as become the first pop group to perform at the San Francisco Opera House. The recording of that live show was released as an album in 1975 as Live from the Opera House.
The sultry, country-tinged "Slow Hand" would bring them much international success in 1981, charting in the Top 10 in several countries. The song was covered by country musician Del Reeves that same year, and the following year, by Conway Twitty. Though The Pointer Sisters would go on to have many hits outside of country music, the mark they left on the genre is indelible.
Ruby Falls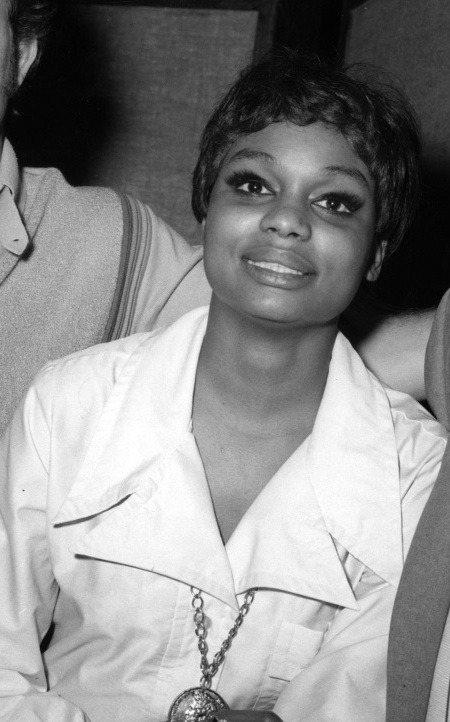 The 1970s was an era that saw more black country musicians come to the forefront, and Ruby Falls would lead the way. With nine charting singles, Falls earned her spot as one of the most successful black country music artists of all time. Her biggest hit was "You've Got To Mend This Heartache," which was released in 1977, and though she continued performing, she would not have another successful hit before her sudden death from a brain hemorrhage in 1982. Listen to her other hits "Sweet Country Music" and "Beware of the Woman Before She Gets to Your Man."
The Supremes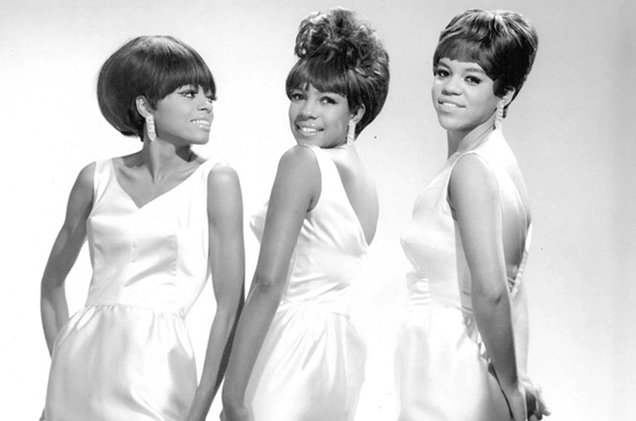 You probably know The Supremes as the ultimate Motown soul girl group, but they also dabbled in country, releasing their fourth album The Supremes Sing Country Western and Pop in 1965. With soul and R&B stalwarts Stevie Wonder and Clarence Paul having notable writing credits on the record, the album did not make it onto the country music chart, but managed a spot on the Top 200. Though The Supremes wouldn't explore much more of the genre after this album, lead singer Diana Ross had solo success with the single "Sorry Doesn't Always Make It Right" along with some other country tracks. Listen to them sing "Funny How Time Slips Away" and "It Makes No Difference Now."
THE ICONS
The next group of musicians are certainly innovators in their own right, but they have taken a firm place in the annals of country music history and are heralded as some of the best to have ever done it of all time; black or otherwise.
Ray Charles
Alongside Charley Pride, Ray Charles is often a name thrown out when people ask to name a black country musician. He is arguably one of the most venerated and prolific musicians in this primer and was deemed a legend during his lifetime. Known most famously for his R&B and jazz hits, he also garnered much acclaim for his country music recordings. Charles released four country albums and recorded several singles with his most successful country hit being "I Can't Stop Loving You," a cover of Don Gibson's 1957 original.
Surprisingly, the song topped the Billboard Music R&B, Adult Contemporary, and Hot 100 Charts for five weeks; which helped it become the #2 song of 1962 after "Stranger On the Shore" by Mr. Acker Bilk. His version was deemed by CMT as one of the "100 Greatest Country Songs of All Time," coming in at #49. Ray Charles' influence on music in general is inescapable, but his country music offerings helped to integrate a genre, and bring legitimacy and recognition back to black country recording artists. Listen to his first two country records here (Spotify).
Charley Pride
Charley Pride is most likely the first person that comes to mind when people think of black country musicians. Like others in this primer, he graced the stage of The Grand Ole Opry; remarkably, decades after DeFord Bailey first played there, becoming the first black person since him to do it. He started his career, not as a musician, but as a baseball player. Playing in the Negro League while working also as a lead smelter, it was the mid-1960s when his hobby of singing at local venues began to turn into a legitimate money making endeavor.
As an artist signed with RCA, his single "Just Between You and Me" was released in 1966, becoming his first major hit and earning Pride a Grammy award nomination. His success would not stop there as he eventually released eight number one singles on the Country Hit Parade charts and broke into the Top 100 on Billboard. In 1971, his biggest hit to date, "Kiss An Angel Good Mornin'" stayed five weeks at number one on the Country Music Charts, and was the only one of his songs that would break into the Top 40 on the Pop chart and into the Top 10 on Adult Contemporary. The song would go on to become his signature tune. Pride still performs regularly, and is currently on tour through November 9, 2019.
Darius Rucker
Decidedly the most successful black country act since Charley Pride, Darius Rucker debuted his first country album in 2008. This followed a successful stint as the frontman for Grammy Award-winning rock band Hootie & the Blowfish. While his beginnings were rock and roll, Rucker had a brief foray into neo-soul and R&B with his first solo album, Back to Then (2002).
Three years later, he began writing and recording country music. Rucker was signed to the country arm of Capitol Records in 2008. By 2009, he earned a County Music Association Awards (CMAs) nomination for Male Vocalist of the Year and won New Artist of the Year. He went on to win a Grammy in 2013 for "Wagon Wheel," and has altogether released six country albums. His latest, Carolyn's Boy, drops on October 6, 2023. Rucker received the Gary Haber Lifting Lives Award at the 2018 Academy of Country Music Awards. His story is still unfolding as he continues to release new music and tour.
THE NEWCOMERS
There's plenty of room at the table for more Black and POC country artists, and with the success of Lil Nas X's multi-remixed "Old Town Road" and artists of other genres expressing a desire to crossover, we're predicting a wave of black country music to come to the airwaves over the next few years. Here are a few folks to keep your eye on:
Mickey Guyton – "How You Love Someone"
Kane Brown – "Bury Me in Georgia"
Jimmie Allen – "be alright"
K. Michelle  – "YOU"
Chapel Hart – "Made for Me"
Header: The Pointer Sisters
About Author