Pride festivities may have been cancelled this year due to the COVID-19 pandemic, but there are still other ways to celebrate queer culture and identity from the comfort of your own home.
While it doesn't involve any floats or parades, watching positive portrayals of LGBTQ+ characters on TV can also comfort the soul.
For so long, queer storylines were almost entirely absent from pop culture. Now, there a plethora of TV shows and movies with LGBTQ+ characters that uplift and shed a spotlight on queer voices and stories.
Here are some feel-good and lighthearted shows featuring LGBTQ+ characters to watch while you're stuck at home this Pride month:
Schitt's Creek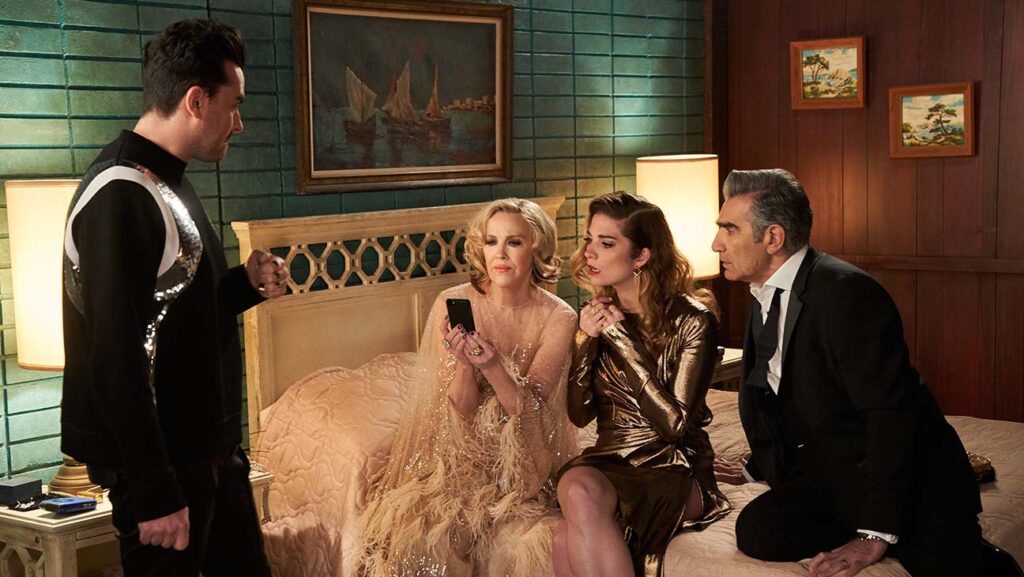 After losing all of their money and most of their belongings, a formerly wealthy family of four moves to Schitt's Creek, a small town they once bought as a joke. Attempting to start over, they hit quite a few bumps in the road as they learn to live in a motel with each other and come together as a family. Dan Levy plays David Rose, a fashion-forward pansexual man with a dry sense of humor. Other members of his family include Eugene Levy, Catherine O'Hara, and Annie Murphy as Johnny, Moira, and Alexis Rose.
Special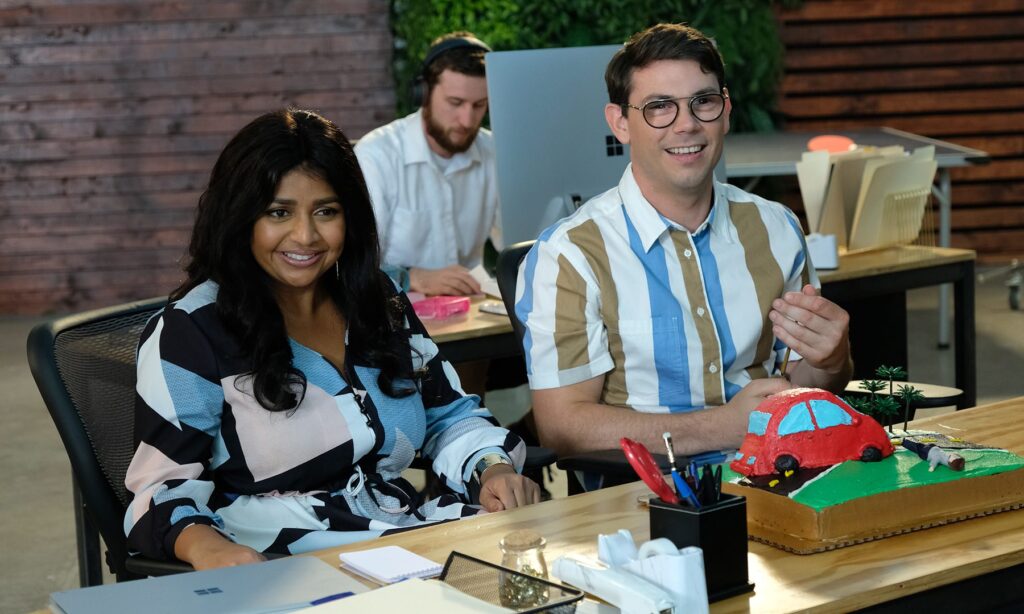 In this semi-autobiographical series based on his memoir, Ryan O'Connell stars as Ryan Hayes, a gay man with cerebral palsy. Eager to gain some independence from his mother, Ryan decides to rewrite his identity after getting in a car accident the day before his new job. In this short comedic show, Ryan juggles work, friendships, everyday hardships, and sex; all while trying to maintain a rather big lie.
The Bold Type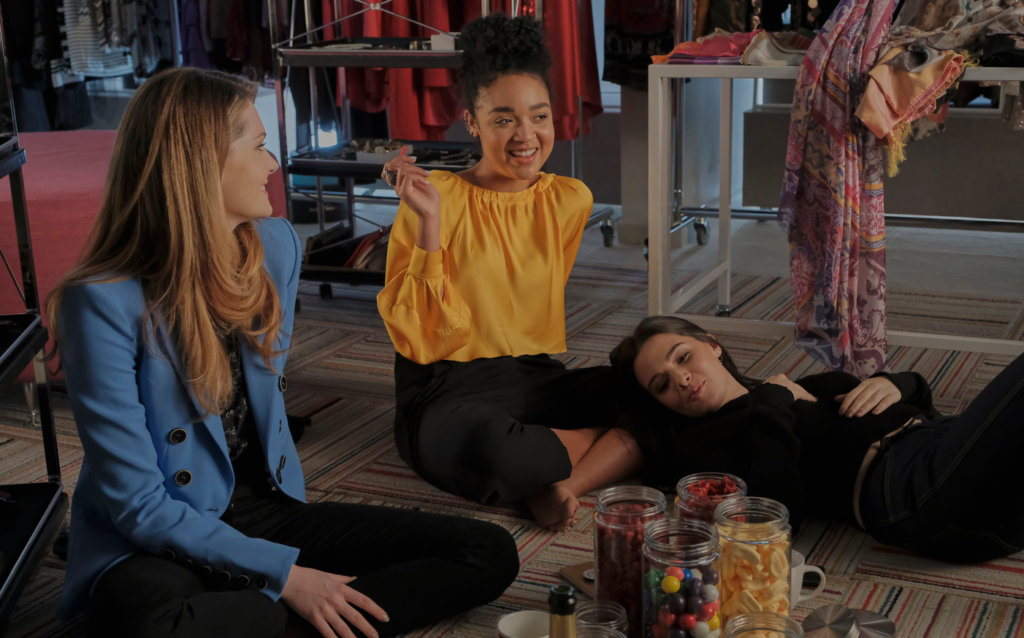 Kat (Aisha Dee), Jane (Katie Stevens), and Sutton (Meghann Fahy) are close friends and co-workers at Scarlet, a Cosmopolitan-esque magazine. As the three women balance work and their personal lives, they strive to stand up against injustice and inequality and constantly challenge themselves to succeed and do better. Kat is still discovering her sexuality when the show begins, but she is definitely not straight.
Everything's Gonna Be Okay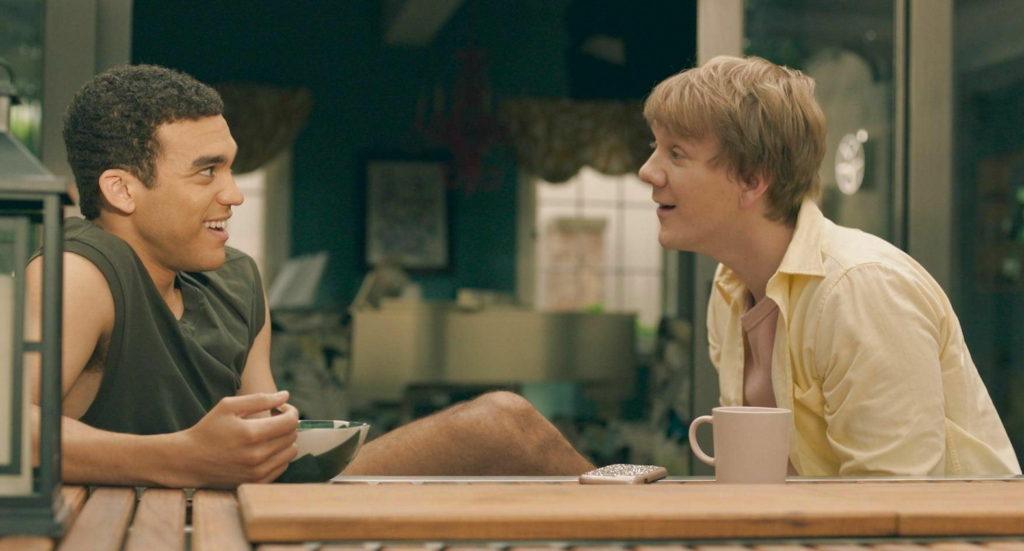 After his estranged father's death, Nicholas (Josh Thomas) moves from Australia to the US to become the new guardian of his two teenage half-sisters, Genevieve (Maeve Press) and Matilda (Kayla Cromer). While learning and struggling to raise his siblings, Nicholas gets into a relationship with his boyfriend, Alex (Adam Faison).
Grace and Frankie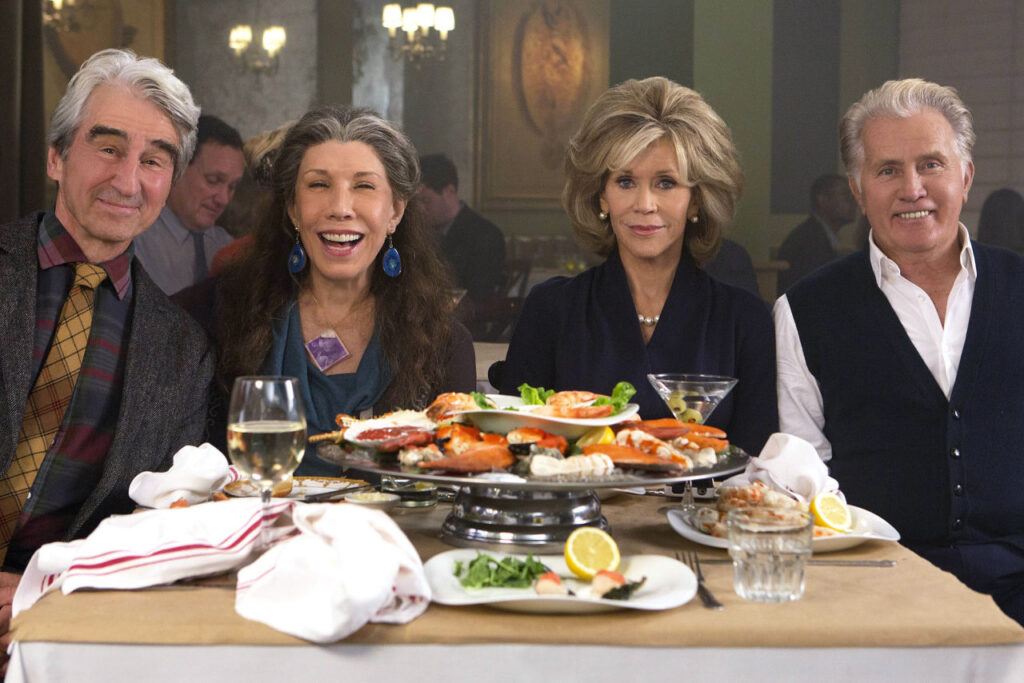 After learning that their husbands Sol (Sam Waterston) and Robert (Martin Sheen) are gay and in love with each other, Grace (Jane Fonda) and Frankie's (Lily Tomlin) worlds come to a screeching halt. In an effort to rebuild their lives, the two women move in together, becoming platonic partners in life and in business. Grace and Frankie takes a sincere and comedic look at female friendship, heartbreak, and living as an older gay man.
Brooklyn Nine-Nine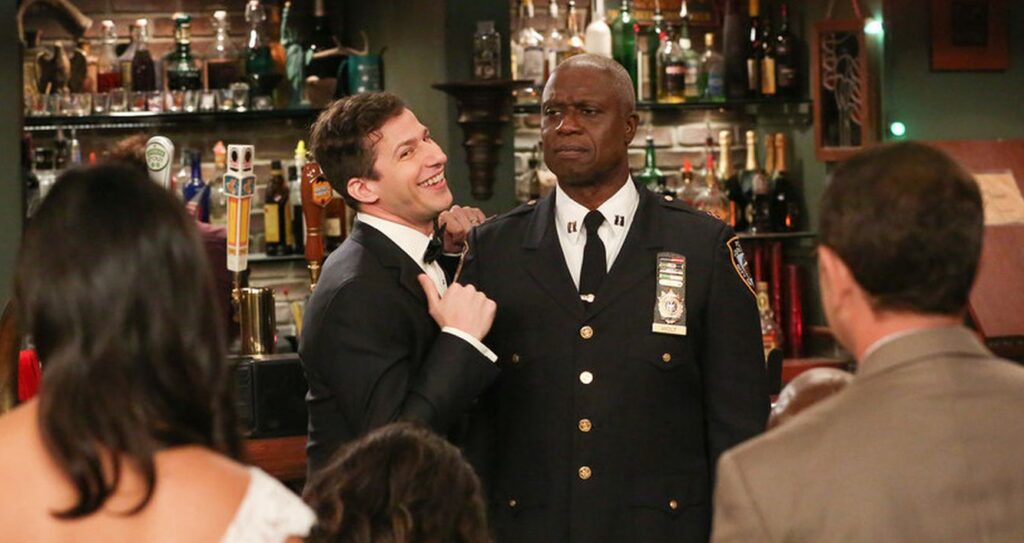 NBC's Brooklyn Nine-Nine follows a group of eclectic detectives at Brooklyn's 99th precinct, who take pranks just as seriously as their jobs. Andre Braugher stars as Raymond Holt, an openly gay police captain. During season six, Stephanie Beatriz's character Rosa Diaz comes out as bisexual.
Sex Education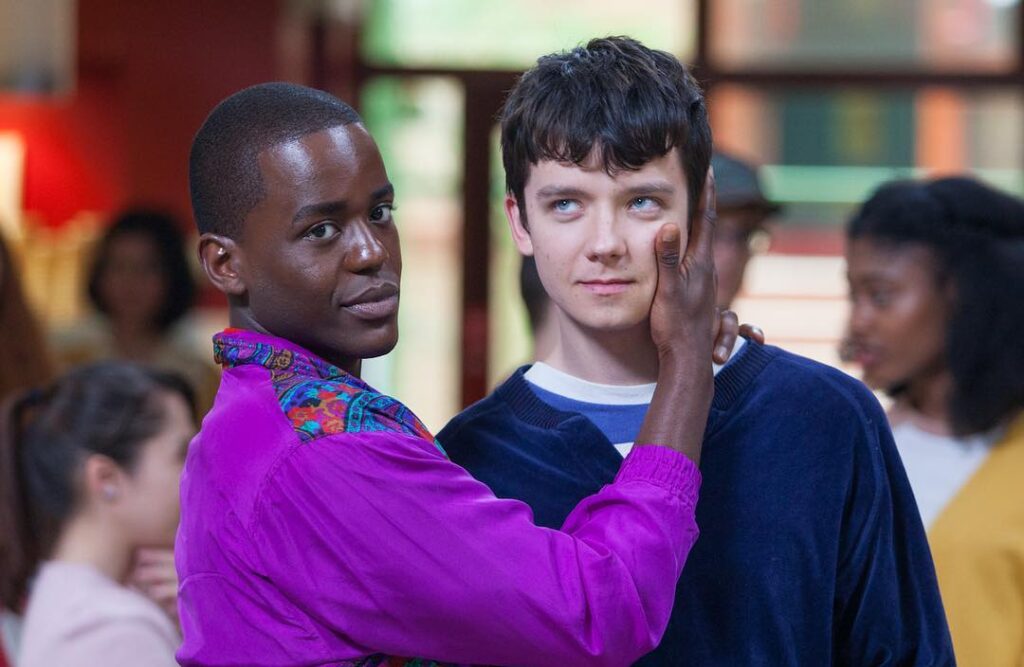 Using the advice he learned from his sex therapist mother, Otis (Asa Butterfield) teams up with classmate Maeve (Emma Mackey) to run a sex therapy clinic at their high school. While helping his schoolmates resolve their own sexual struggles, however, Otis neglects his own. Ncuti Gatwa plays Eric, Otis' best friend and one of the few openly gay people at school.
Please Like Me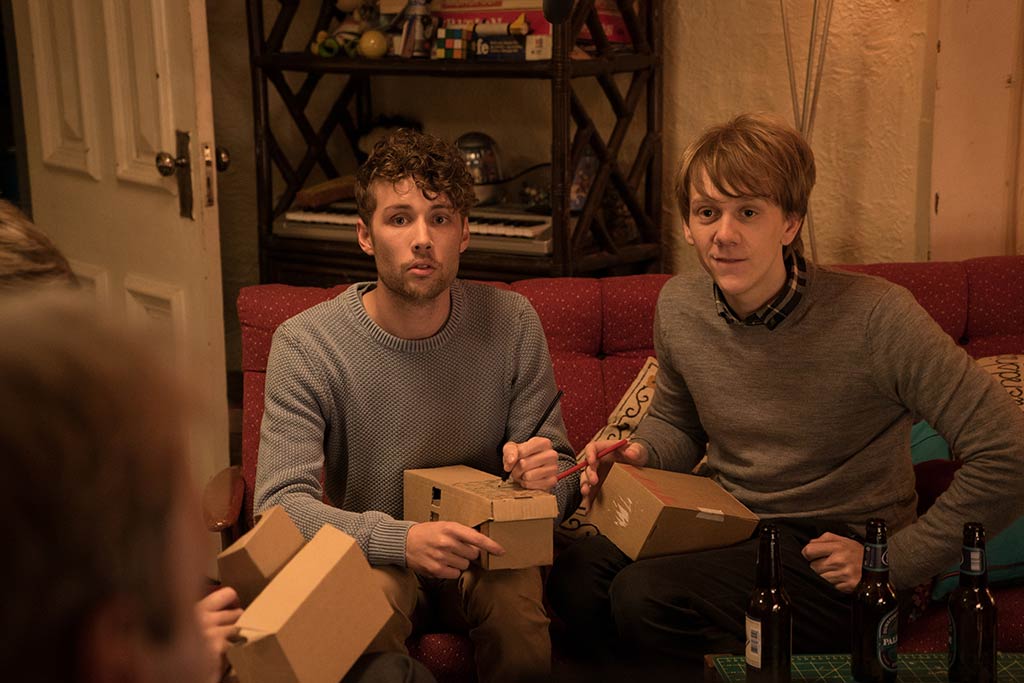 Created by and starring Josh Thomas, this Australian comedy-drama follows Josh; a twentysomething who realizes he's gay after being dumped by his girlfriend, Claire (Caitlin Stasey). While dipping his toe into the gay dating pool for the first time, Josh must also figure out his place in the world and help his mother, Rose (Debra Lawrance), battle her depression.
Difficult People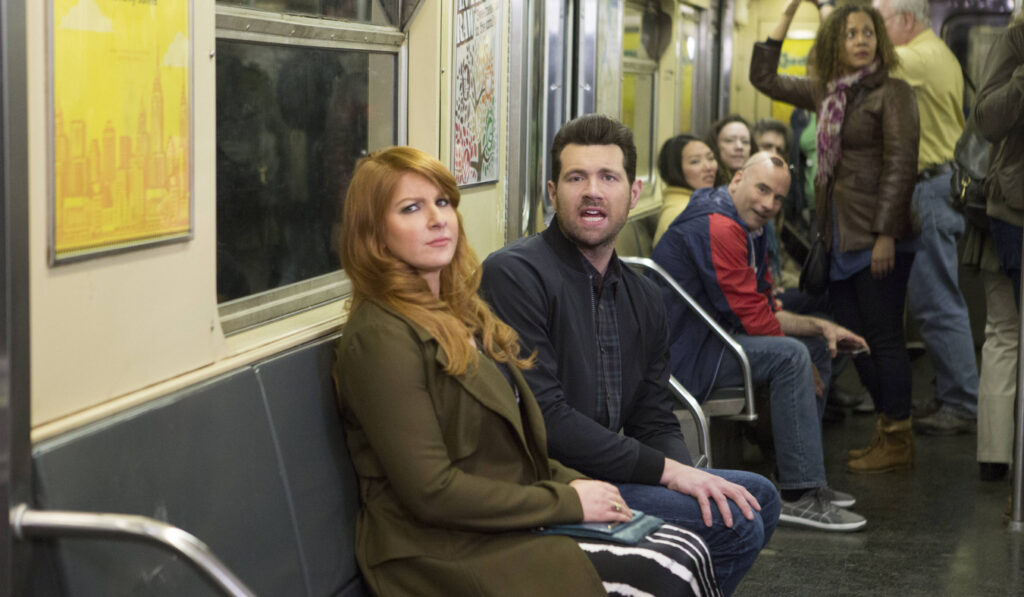 Billy (Billy Eicher) is a waiter who has trouble finding the right guy. Julie (Julie Klausner) is a TV blogger who is constantly taking advantage of her live-in boyfriend's generosity. They're also two jaded best friends trying to make it in comedy in New York City. As they try to find love and success in an unforgiving place, the pair are always finding themselves at the center of some pretty crazy schemes, and every second is pure comedy gold.
The Other Two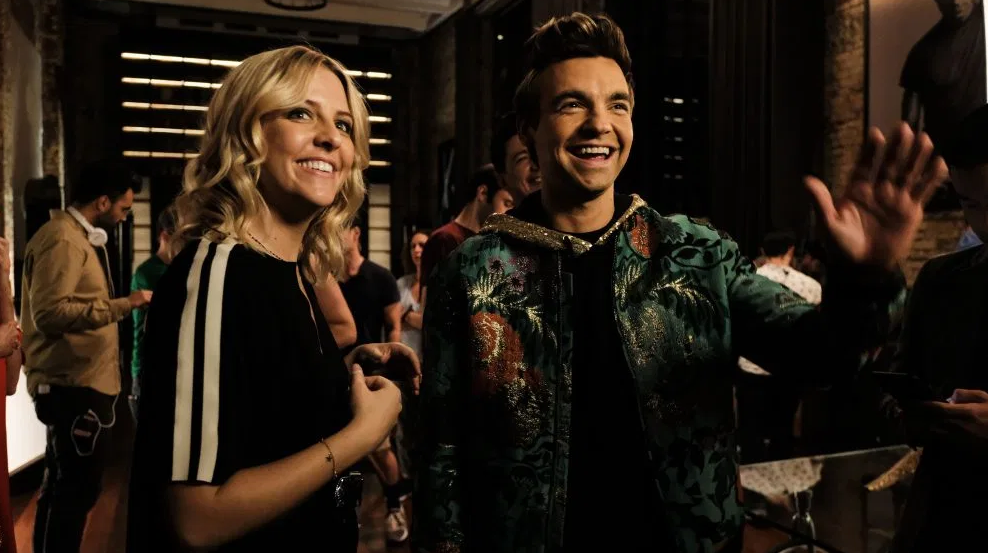 Carey (Drew Tarver) and Brooke (Hélene Yorke) are still struggling to find success when their thirteen-year-old brother Chase (Case Walker) becomes an internet famous sensation overnight. The two must deal with the repercussions of Chase's newfound fame finding their own place in the world. Carey is gay and his brother even writes a song about it.
Who are some of your favorite LGBTQ+ characters? Leave a comment and let us know!
Cover Image: Schitt's Creek (CBC Television, Pop)
About Author