Halloween is here and it's time to celebrate! We've rounded up a few things that will help get you into the spirit (if you haven't already!), and will keep it going until well after the spookiest day on the calendar is over.
Jennifer, Hecate, Macbeth, William McKinley, and Me Elizabeth by E.L Konisburg
This Newbery Honor award-winning novel follows the story of Elizabeth, a young girl who has just moved to a new town. On Halloween day, she meets Jennifer, a precocious classmate dressed as a pilgrim, who claims to be a witch. Elizabeth becomes Jennifer's apprentice and the two begin a friendship that is defined by Jennifer's idiosyncrasies, such as her penchant for hard boiled eggs or her unusual way of telling the time. This novel is just the thing to spark the sense of wonder and possibility that this time of year brings.
From the Mind of Christine McConnell
You may remember her from her prematurely-cancelled Netflix series The Curious Creations of Christine McConnell, but she's back in her own webseries, From the Mind Of Christine McConnell, and bringing you in full force the whimsical 1950s-tinged eerie aesthetic that she became famous for. As of this writing, has series has four episodes available with one new episode set to be released each month. It documents her delightfully creepy and well-executed arts and crafts from a reupholstered pull out sofa to an intricate 1500-pound gingerbread replica of Winchester House, a famous haunted house, complete with lights. Her Patreon page will show you what goes on behind-the-scenes as well as gives you access to additional content she makes only for her patrons.
Chas Addams: A Cartoonist's Life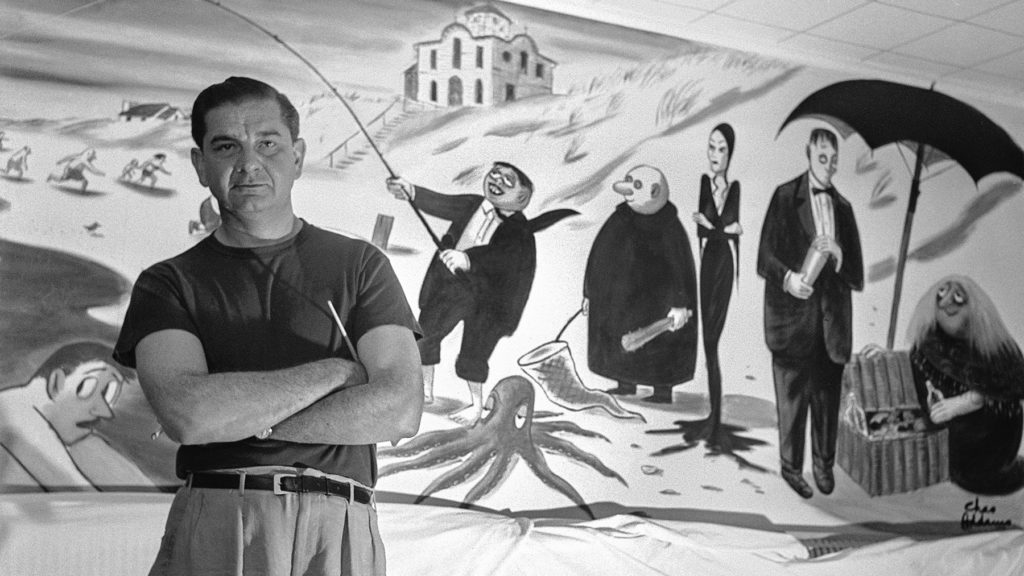 Celebrate the Halloween season by getting to know Chas Addams, the mind behind Morticia, Uncle Fester, Cousin It and all the other zany characters from The Addams Family in this biography by Linda H.Davis. Originally brought to life in 1937 in the pages of The New Yorker, the Addams Family were nameless characters Addams used to critique polite society. His creation would eventually turn into a short-lived but iconic television show and later, after his death, musicals and movies that spawned several sequels and remakes. A new feature-length animated film based on his work, The Addams Family, was released this month! You'll discover Addams was much, much more than his most well-known creation in this biography, originally published in 2006, that explores his thinking on art, comedy, society, and death.
Maleficent: The Mistress of Evil
Angelina Jolie reprises her titular role as Maleficent, a deeply-misunderstood fairy out for revenge in Disney's sequel to the 2014 film. Dead-set on keeping their copyright firmly in the Mouse's grasp, Disney has been remaking and revamping old titles for modern day audiences to various degrees of critical acclaim. Arguably, the Maleficent stories are Disney's more creative attempts at reviving old favorites as the story is told not from the beleaguered princess's point-of-view but from the villain's. We see that not everything was as it seemed in the original Sleeping Beauty tale. The sequel picks up a few years after the first and we find Maleficent and Princess Aurora facing new foes as they attempt to keep peace and balance in their land. The original release set was set for Spring 2020 but was moved up to October 18, just in time for Halloween!
Do you have any favorite media that gets your Halloween mojo going? We want to hear about it! Tell us in the comments what you're looking forward to this year!