At last, the wait is over and the day of whimsy and musical bops has arrived! TOMORROW X TOGETHER, also known as TXT, released The Dream Chapter: MAGIC on October 21, their first full-length studio album and a strong follow-up to their debut EP.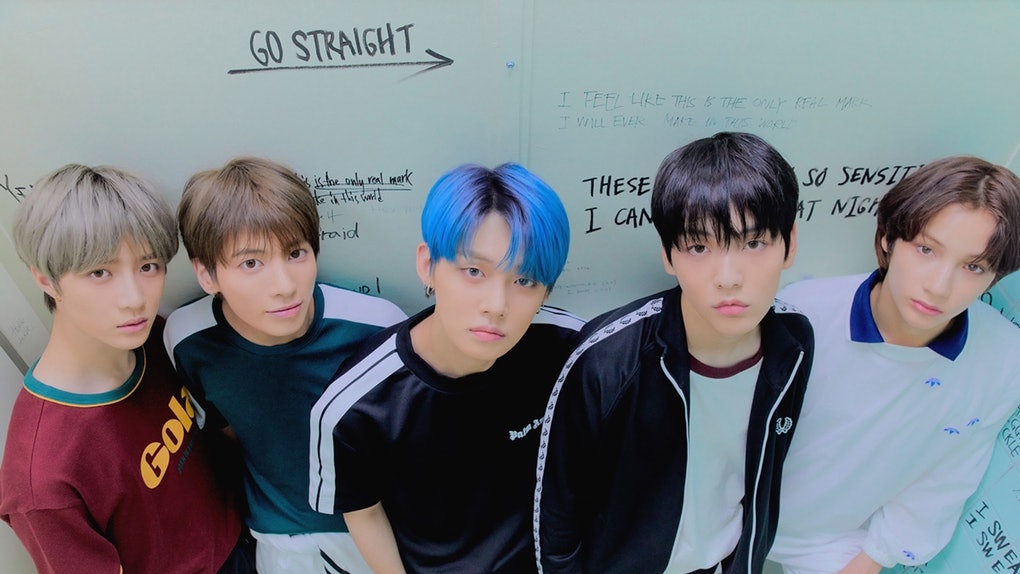 First time with TXT?
Here are some starter facts: TOMORROW X TOGETHER (pronounced "tomorrow by together") is a five-member pop group under Big Hit Entertainment, a company in South Korea that also has idol group GFriend (by way of recently-acquired Source Music), soloist Lee Hyun, and world-renowned BTS on their roster. Soobin, Yeonjun, Beomgyu, Taehyun, and Huening Kai make up the quintet that debuted in March 2019 with The Dream Chapter: STAR and its deceivingly-bubbly lead single, "CROWN."
9 AND THREE QUARTERS
Just in time for Halloween, the group's latest single "9 and Three Quarters (Run Away)" premiered to the public. (Those familiar with Harry Potter should get the magical reference…) The song, dashing and adventurous, continues the ongoing theme of finding a way through the discomfort and loneliness that comes with growing into who you are. It's riddled with references to fantastical stories — such as the wizarding world and Cinderella — stories that match the theme of growth in their own right as they feature outsiders who found community in companions who were not only on their side, but also didn't let them fight the battle for their dreams alone.
THE DREAM CHAPTER
As the second act in The Dream Chapter series, MAGIC continues the transformative journey of youth in a way that matches what the members may be going through at their ages. According to the group's official site, "While The Dream Chapter: STAR expressed the 'happiness and excitement of meeting that special someone,' The Dream Chapter: MAGIC tells the story of 'magical adventures' that boys encounter together with their friends who are different, yet alike." It highlights the importance of recognizing that you don't have to go it alone, acknowledging that dreams are best accomplished with love in your heart and people you can trust — a message that's fitting at any age.
The bright introduction with "CROWN" came as a burst of fresh air; the curtain of anticipation over TXT's debut finally lifting to reveal their youthful energy, catchy lyrics, and infectious choreography to the world for the first time. In the months that followed, it was joined by videos for "Blue Orangeade," "Cat & Dog," "Our Summer," and "Nap of a Star," completing the full set from the mini album and creating a handful of fan theories about where their story would go.
Through their latest single, TXT proves that they aren't having trouble finding and molding their sound in TDC: MAGIC. Having displayed a versatile sample of their abilities on The Dream Chapter: STAR, "Run Away" shows that the boys have even more up their sleeves as it takes on an edgier vibe in its composition while still preserving TXT's sprightly feeling from debut. Other standouts include "20cm," an unexpected R&B slow jam displaying a different side of the members' vocals with a more mature sound; "Roller Coaster," a jazzy house track that boasts lyrics co-written by youngest member, Huening Kai; "Magic Island," a calming, piano-driven tune that showcases the group's harmonies; and "Angel Or Devil" a this-or-that battle of wills set to a hip-hop beat that closes out the album.
The Dream Chapter: Magic differs greatly from its predecessor not only by its length, but in the cohesiveness of the material, most notably seen in the middle trio "Poppin' Star," "Can't We Just Leave the Monster Alive," and "Magic Island" as each track flows to the next against the backdrop of vacation vibes in their own respective styles, gradually slowing in tempo. The variation in songs to-date show that TXT is nowhere near reaching their limit, and being such a new group, there's still much to be revealed.
NEW RULES
Rapper? Dancer? Vocal? Visual? TXT breaks away from the typical "rules" of K-pop as the group isn't broken down based on the roles members play in the group, allowing artistic needs to be met based on the best fit for the tracks, videos, and choreography. Simply put, it enables the members to be flexible, which keeps them from being put into a box. Now, if you've been immersed in the world of Korean music, you know that these roles tend to blend over time, with rappers occasionally singing and singers occasionally rapping and everyone dancing center at some point, so it makes sense to cut out the labels in order to create freely.
In another shift from the norm, TXT has been promoted as a global group from the beginning, jetting off on their first U.S. showcase just two months after debut. As the group's official introduction to audiences in the States, TOMORROW X TOGETHER Showcase: STAR in US was a highly-coveted ticket. Its demand caused ticketing sites to glitch within the first five minutes, and the showcase completely sold out in less than twenty-four hours.
Amidst the success, TOMORROW X TOGETHER faces immense pressure as the second boy group to debut under Big Hit after their super-famous seniors. Fortunately, there seems to be a solid support system built in to the company as well as their passionate and still-growing fandom, MOA (Moments of Alwaysness). While some criticize that the group had a helping hand by being BTS' juniors, it doesn't take away from the fact that TXT also has to earn their spot, work hard on their own, and blaze their own path. It's a weak complaint against the group, conveying the idea that an older sibling is the only one allowed to shine. With smooth vocals, energetic choreography featuring excellent line formations, and tracks worth playing over and over, TOMORROW X TOGETHER can keep their eyes on the stars and reaching for the sunlight on the horizon. It's undeniable: their future is bright.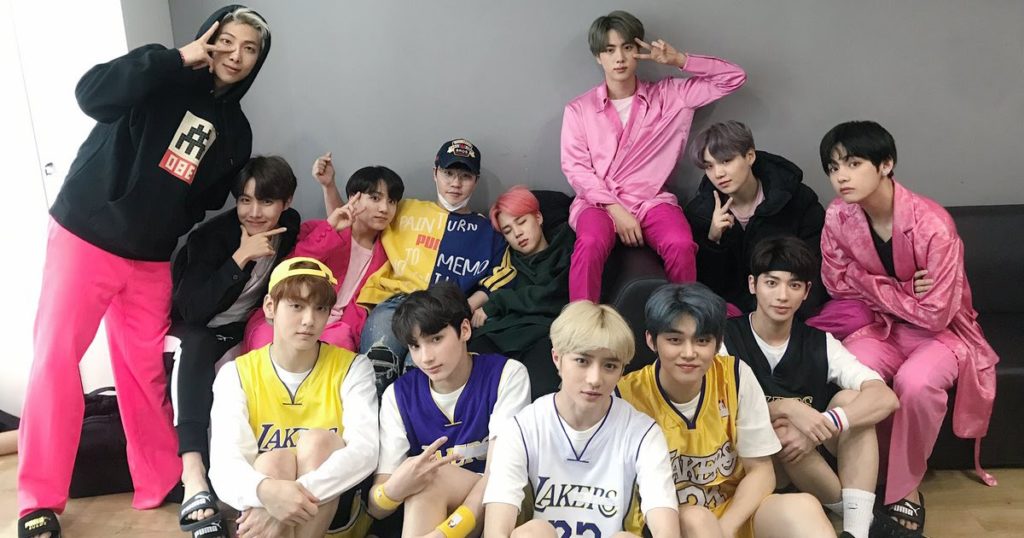 The Dream Chapter: MAGIC by TOMORROW X TOGETHER is available to stream online on Apple Music, Spotify, and other music platforms. Take a listen today, and let us know what you think!
About Author