It's never too late to get organized, and you definitely don't have to wait until the new year to make a resolution. Organization can take a toll if you don't know where to start, but we got you!
Check out these organization tips to help keep your daily life and activities intact:
Make realistic goals
Take some time to think about what you want to change or work on when it comes to your lifestyle, then think about how you can make that happen. Give yourself a reasonable amount of time to obtain your goals. Remember: Rome was not built in a day. Make short term and long term goals, and reward yourself when you accomplish one; even if it's a scoop of ice cream. 
Obtain a tangible planner
Sure, the calendar on your phone may work, but there's nothing like writing something down. A planner allows you to see your day, week, and even month all laid out in one place. There are multiple types of planners, some include mood trackers, goal trackers, some have scriptures or words of encouragement at the top of pages. In the end, it comes down to what works for you and what you are looking for in a planner. Think about what you want to track and plan in your life before purchasing a planner, so you can get one that caters to your needs.
Set boundaries
We can't stress enough how important it is to set boundaries! You cannot be your best self if you have too much on your plate. Not only is it detrimental to your mental health, but if you spread yourself too thin, you will lack in some areas. It's okay to let people know you're busy or just don't have the capacity to do something. Be sure to put your best foot forward, whatever it may be at the time.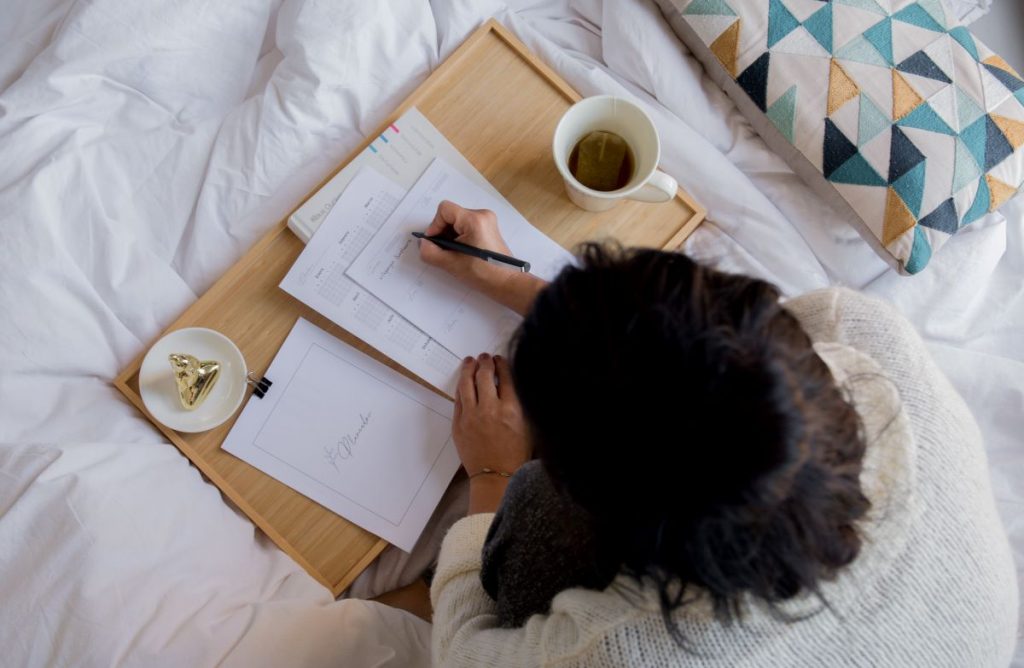 Check things off a to-do list
If you thrive on creating to-do lists, Google Keep is the app for you. It connects to your Gmail account and is accessible on your laptop, phone, iPad and even your Apple Watch. The app allows you to create multiple checklists and even color coordinate them if you want. You can check things off as you get them done and create different categories for your tasks. Since the app syncs through your Gmail account, as long as you're logged in, you can see your checklists from any device. 
Don't doubt the document holder
A document holder is a game-changer when it comes to organization. Available in many sizes, you can use them for mail, receipts, cards, or all of the above! It's all up to you how to use it. They even come with labels so you can write what each folder is for, which makes it so easy to keep your papers in one place.
Connect to a charging station
If you have multiple electronics, then you know the struggle of trying to find the charger for each. A charging station makes it easy! You can charge everything in one place, and each device has its own slot. This takes away the bulky look of having multiple chargers on your desk as well as the stress of keeping up with individual chargers. Some charging docks even include a place to charge your Apple Watch.
What are your favorite ways to stay organized?
Header: Madelynn woods
About Author