As the pine trees are put away and fireworks go dim, the holiday aisle spotlights are directed toward the red, red, red hot premiere of hearts, chocolates, cards decked out in their Valentine's Day best.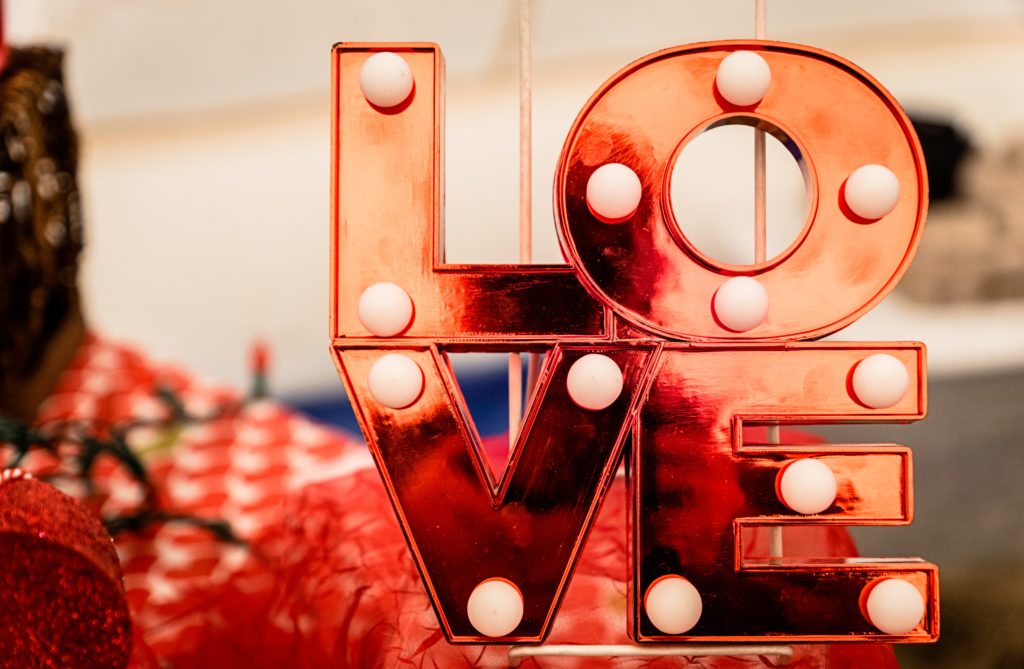 The holiday for lovers has become a production in its own right; earning spin-offs like Palentine's Day, Singles' Awareness Day, and for those who really get wild: All the Valentine's Candy is Half-Priced Day. The variety provides an opportunity to branch out from the looming pressure that comes with end of Cuffing Season. Perhaps it's even to blame for a decline in the once-popular activity of highlighting the loneliness of being surrounded by couples on date night and inexcusable amounts of pink.
Whether or not it's still edgy to finger-wag the plastic-packaged product of L-O-V-E, there's a pocket of the population that fits in the sweet spot between two extremes. The Lone Romantics: The unattached yet unaffected; not searching or hoping, just absorbing and enjoying it all — and not just in it for the candy… for the most part.
"SECRET" LOVER
When the majority of your friend group is schmaltz-averse, you get used to squeezing in moments of cheesy romance indulgence as if picking from your secret stash of meet-cutes and fake dating tropes.
If the saying goes "We are who we hang out with," then my crew has come to accept that there are exceptions to the rule.
We're a bunch that loves our holidays and fashion opportunities. Chances to get themed up and show out? Sign us up immediately! However, as the new year rolls in and January becomes February, there's an unspoken understanding that Valentine's Day will be glossed over; despite the inability to block out the festivities.
Thanks to Parks and Recreation, Galentine's Day has gained prominence; creating an opportunity to brunch and booze amidst the bursts of red, white, and pink gifts and bouquets. And yet, we tiptoe around it. In our bunch, we have three types of singles on Valentine's Day: those of us who reluctantly go on dates; those of us who balk at the audacity; and then there's me: the one who buys ridiculous amounts of those chalky Sweetheart candies, gets dressed up, takes myself out, and binges as many romantic-comedies as possible.
Valentine's Day for the Lone Romantic is a chance to jump headfirst into romancing yourself. Once you take the time to get all dressed for the occasion, no one can actually tell the difference between you being boo'd up or flying solo; so make it worth your while. Take yourself out to dinner and a movie, pick out your favorite flowers and candy, get that heart-shaped pizza and finally catch up on the romance films you've been stocking up on Netflix — you deserve it!
HOT TIP:
Don't give anyone or anything the power to ruin your fun. No amount of couples ogling each other should sour your chosen experience, and do you know why? Because everyone should be minding their business. A single person out on Valentine's Day is not as mind-boggling as it may seem since everyone else practically assumes it's just another day.
But you know better. Yes, you with all that love in your heart. You're celebrating, too!
WHAT ABOUT YOUR FRIENDS?
If you absolutely cannot stand the thought of being alone on the Day of Love, take charge and organize an event with friends. Even if they despise the idea of Valentine's Day, they love spending time with you. That's all you really need. Any excuse to get the group together, right? Friendship in itself is an expression of love; so do something fun together whether it's drenched in red hues or just like any other night spent with a few of your favorite people.
Valentine's Day has gone through its own transformations since its origin; from pagan festival to Christian celebration to the rumored "holiday created by the greeting card companies," so it's wide open to redefining. Single and loveless aren't synonymous, and not being in a relationship is no reason to be quarantined for the day. Love comes in all forms, and the love we give ourselves is a head above the rest.
Have a happy Valentine's Day, and don't forget to treat yourself!
Cover Image by Element5 Digital
About Author