Drama clichés range from the budding romance between the poor girl and rich guy to the typical school romance; however, what makes It's Okay to Not Be Okay so enticing is how it strays away from the typical storylines associated with Korean dramas. This addicting, new K-drama is another "must watch" to add to your list, and the latest drama to touch on mental health issues, following dramas such as Good Doctor, It's Okay That's Love, Kill Me Heal Me, and Sky Castle. It's definitely something to look forward to each week!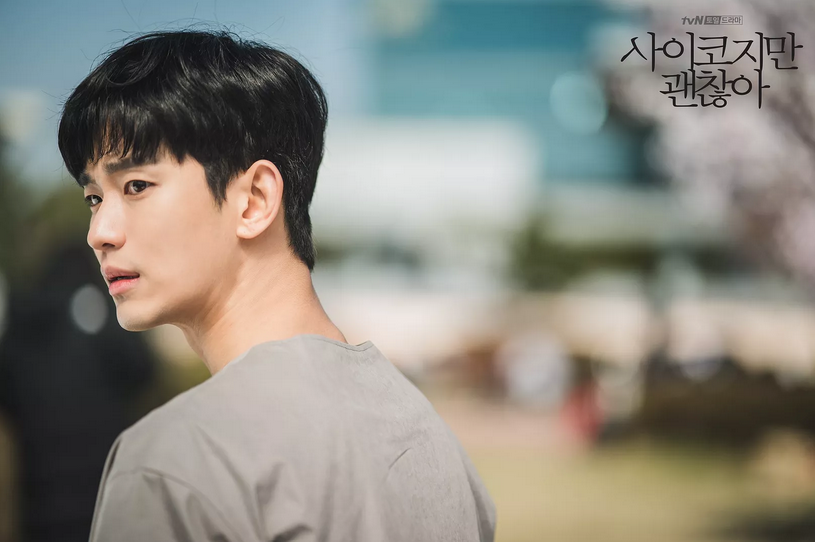 Moon Gang-tae, played by Kim Soo-hyun (The Producers; My Love from the Star), patiently cares for his brother Moon Sang-tae (Oh Jung-se of When the Camellia Blooms). Sang-tae is on the autism spectrum, which makes it difficult for him to process certain kinds of information and often means calming his outbursts.
Gang-tae is compassionate and unusually composed, making him well-equipped to care for his emotionally-turbulent brother as well as the patients in the psychiatric ward where he works. Or so it seems.
His calm manner is very effective; and yet, for some mysterious reason, he never works at any hospital for very long. His character has his own struggles with trauma from his childhood, despite the composed mask he wears.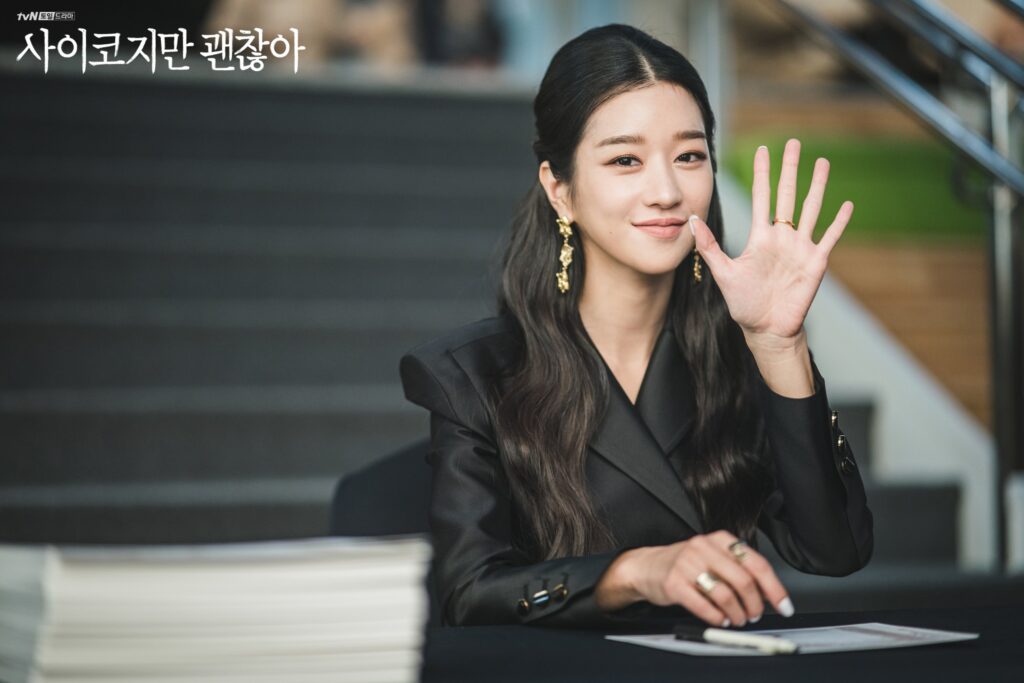 In the role of second lead is actress Seo Ye-ji (Lawless Lawyer; Hwarang); playing Ko Mun-yeong, a popular author of children's books known for their more grotesque illustrations. Shadowy themes of nightmares and betrayal permeate the plots of most of her books and seemingly connect to ideas of her past. Mun-yeong embraces the darker side of her nature, shown overtly through her appearance and aura.
She wears her darkness like a protective cloak; possibly because she grew up believing she was a monster and that everyone would find her repulsive.
Her antisocial personality, family trauma, and childhood interactions have had an effect on how she reacts to situations in her present. Mun-yeong is a very straightforward and blunt character; straying from the shy and reserved cliché with her "boss-like" attitude and charisma.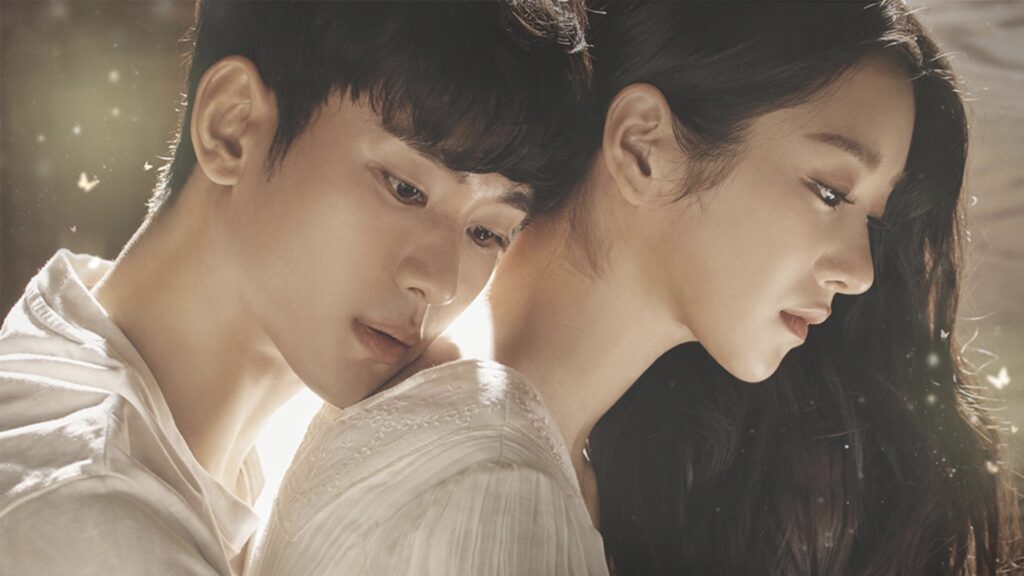 Moon Gang-tae and Ko Mun-yeong have a linked childhood, and fate brings them together again in the present.
As both are drawn to each other, the story progresses; but it is not your classic romance. While "destined", the two each deal with their own internalized problems. They both need to navigate their trauma with the help of one another. The chemistry between our two leads itself is worth watching!
Although the storyline seems to focus on the not-so-classic romance, Sang-tae also plays an important role in the plot. His love for Mun-yeong and her books allows the two leads to meet once again; and though in the care of his younger brother due to his autism, his character actually helps Gang-tae in different aspects that are surprisingly revealed.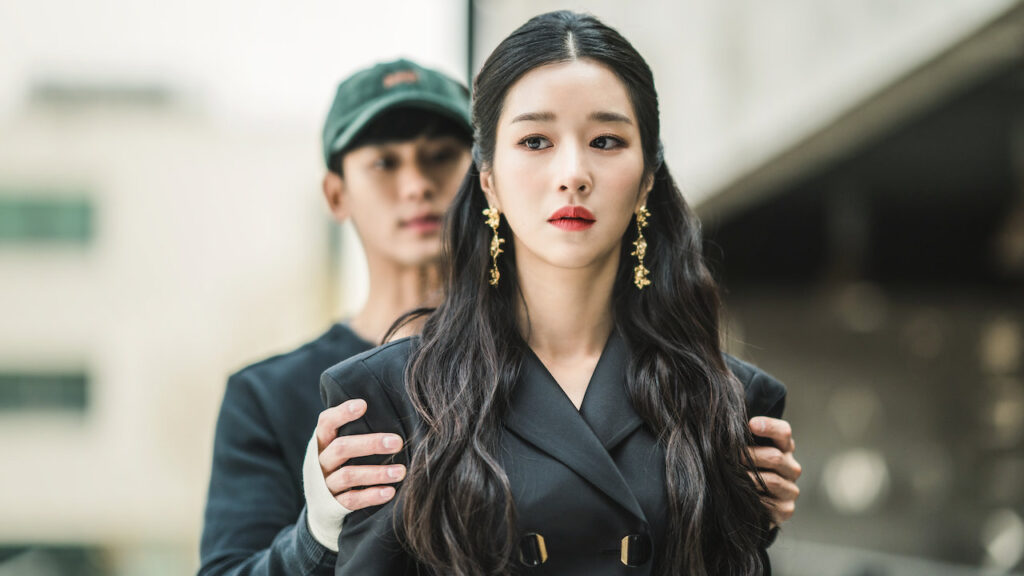 With the Tim Burton-esque introduction of the back-story and opening credits, the show quickly establishes itself as a darker fairy tale; setting the series apart from other dramas with its unconventional main characters, each struggling with their own problems and individual backgrounds. The fact that it gives off such a different vibe from the cliché allows for an even stronger attraction to the series.
It's Okay to Not Be Okay premiered June 20th and is ongoing through the summer! New episodes are added every Saturday and Sunday until mid-August on Netflix.
Cover Image: It's Okay to Not Be Okay (tvN, Netflix)
About Author