Black witches in entertainment — there's not a whole lot. Oftentimes crossing into quasi-religious depictions, much of Black witchiness is based in polytheistic, animist, shamanistic, and ancestor worship beliefs that originated in various parts of Africa. Namely the prevalence, at least in Western media, trends toward Voodooism or Hoodooism; derivatives of West African belief systems, with various degrees of respect and authenticity. However, Black people aren't completely absent from traditionally (and stereotypical) white-associated depictions of witchiness that grew out of Western Europe.
Not everything on this list will fit the stereotypical "witch" mold of either variety; but it's a selection of the few positive depictions we could find so far of Black witchcraft in media. If you can think of others please let us know in the comments!
Rochelle Zimmerman
The Craft, 1996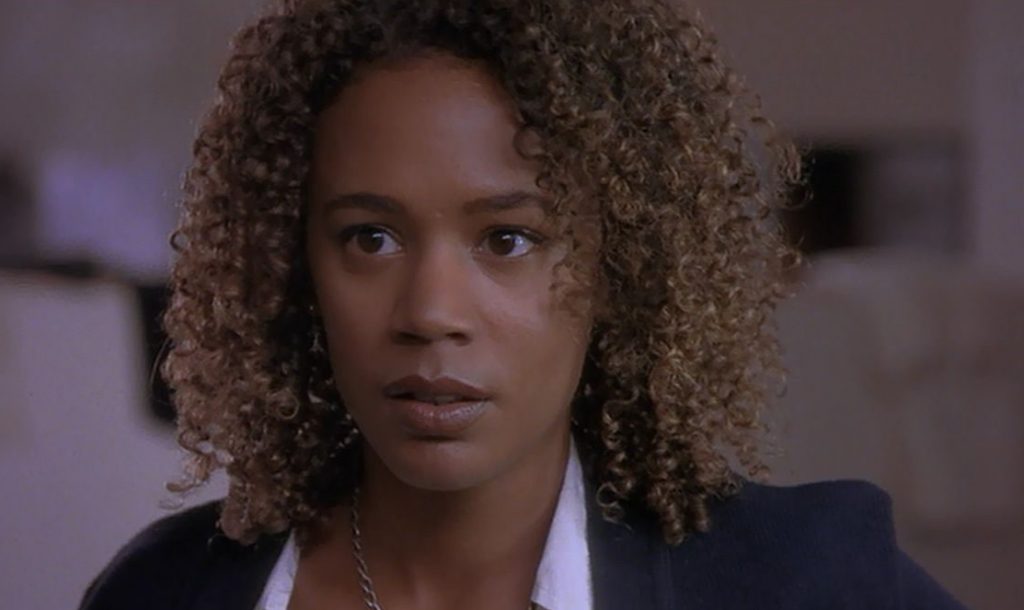 Rochelle Zimmerman is the odd one out as the only Black girl in her neighborhood. She endures the incessant bullying of her racist peers,and is able to exact her revenge though her delight in her bully's demise. Eventually, it leads to her losing her powers.
Rachel True's portrayal as a misfit in an all-white Catholic school was, for many in 1996, the first time seeing a Black woman as a witch and an equal in an ensemble for a horror-fantasy film. It's a character and performance that still resonates with audiences over twenty years later. True has commented about the longevity of the film; but also on the racism that she experienced at conventions and fan events despite being a huge part of the cult favorite.
Madame Zeroni
Holes, 2003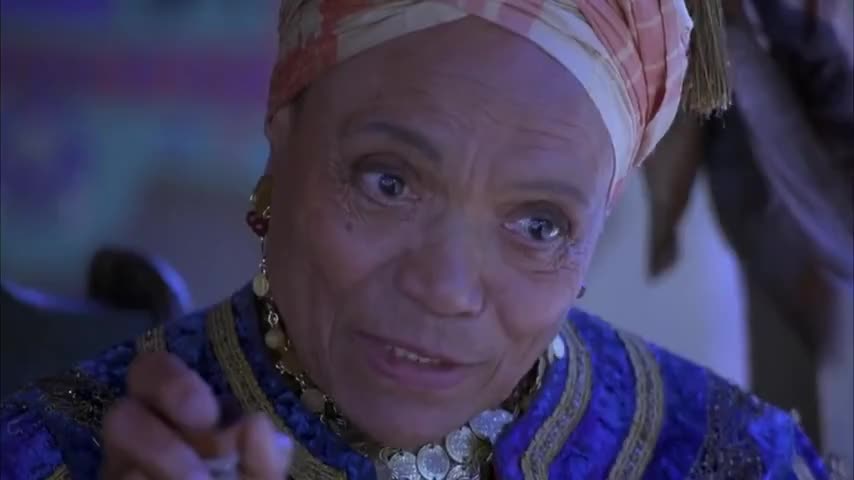 Portrayed by Eartha Kitt in the film adaption of Holes, Madame Zeroni is a fortune teller who, after being betrayed by her close friend, places a curse of bad luck on them and their descendants that would last "for always and eternity". It may seem petty; however, he was duly warned what would happen if he didn't hold up his end of the bargain. In return for a trip up a mountain where she could drink from healing waters to restore her failing health, she would help him fulfill a dowry requirement. After getting what he wanted and being ultimately unsatisfied, he packed up and left town never to visit Madame Zeroni again.
Though Madame Zeroni is not a prominent character, she is the most important and powerful. If it weren't for her there would be hardly be a tale to tell. Eartha Kitt is at her usual stellar best; and you can watch her and the rest of her castmates bring this endearing story to life on Disney+.
Apolla and Artemis
Twitches, 2005
Twitches, the made-for-TV Disney Channel film, is a scenario in which the source material depicted the characters as white. Tia and Tamara Mowry play two long-lost twin sisters, Artemis and Apolla respectively; who discover they are not only related, but also witches. They are dual opposites with each complementing the other in both personality and magical ability.
As they discover more about themselves and each other, they learn that they are strongest when they are together. The story is as light and fun as you might expect from a movie made for the Disney audience; however, it doesn't shy away from difficult subject matter, like the loss of a parent and the difficulty of accepting a fast-changing reality. Twitches was popular enough with viewers that a sequel was produced; following the young Black witches deeper into their magical world.
Mama Odie
The Princess and the Frog, 2009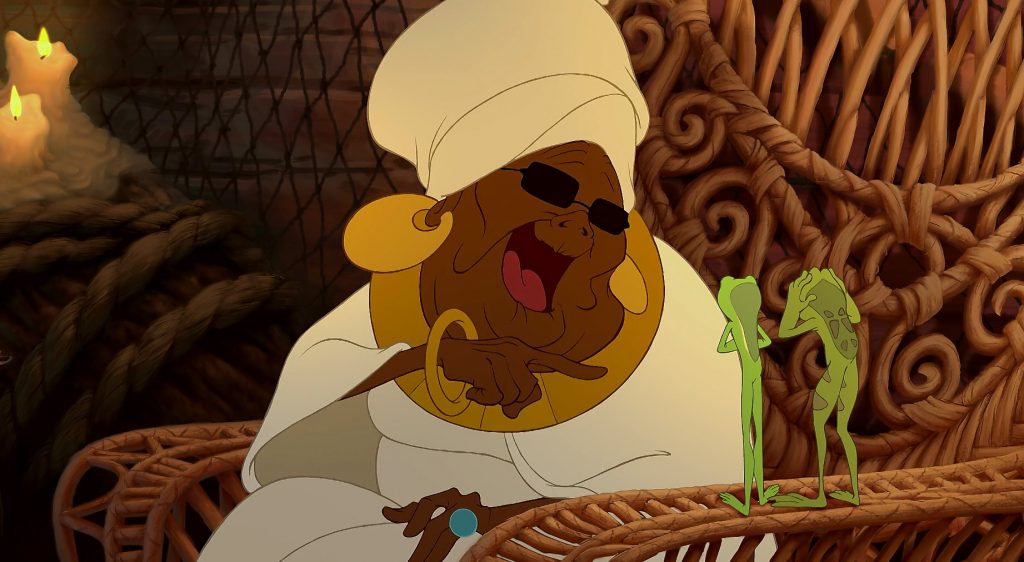 Disney gave us their first Black animated Princess and a wonderful juxtaposition of good and evil in the way witchiness is depicted in the film. Voiced by the incomparable Jenifer Lewis, Mama Odie is described as a Voodoo priestess; serving as a guide and elder figure. She assists Tiana, the future princess, as she tries to find her way through the swamp so she can get out of her frog body and into her dream restaurant.
Mama Odie sings about finding who you are within yourself to lead you to what that you really need to get what you want. She uses the power of intuition to help the amphibians in need instead of solving their problems through magic; as it comes at a price. Don't doubt her skills, Odie shows that her magic is readily available, conjuring things right out of thin air.
Lafayette Reynolds
True Blood, 2008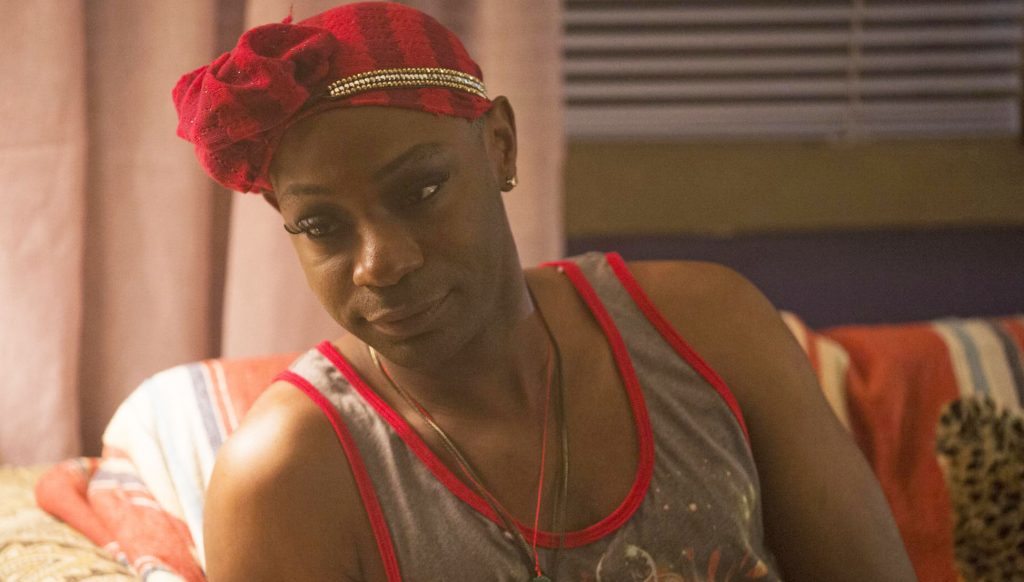 Readers of the books by Charlaine Harris will know that this character doesn't get to live long in the world of vampires and fairies. In the series refashioned by Alan Ball for HBO, the late Nelsan Ellis' superb scene-stealing performance as the quick-witted, no-nonsense short order cook — sex worker, construction worker, drug dealer — with a sincere devotion to his cousin Tara and a connection to the other side; solidified his place as a fan favorite that saw him survive the television version.
As his character develops over the seasons, we see his powers grow as a medium; and we begin to understand why his connections with the ones he loves are so deep. He's also one of the few depictions of male witches we see in media, Black or otherwise; which means we want more. A lot more. You can stream the series on HBO's streaming services.
Enid Nightshade
The Worst Witch, 2017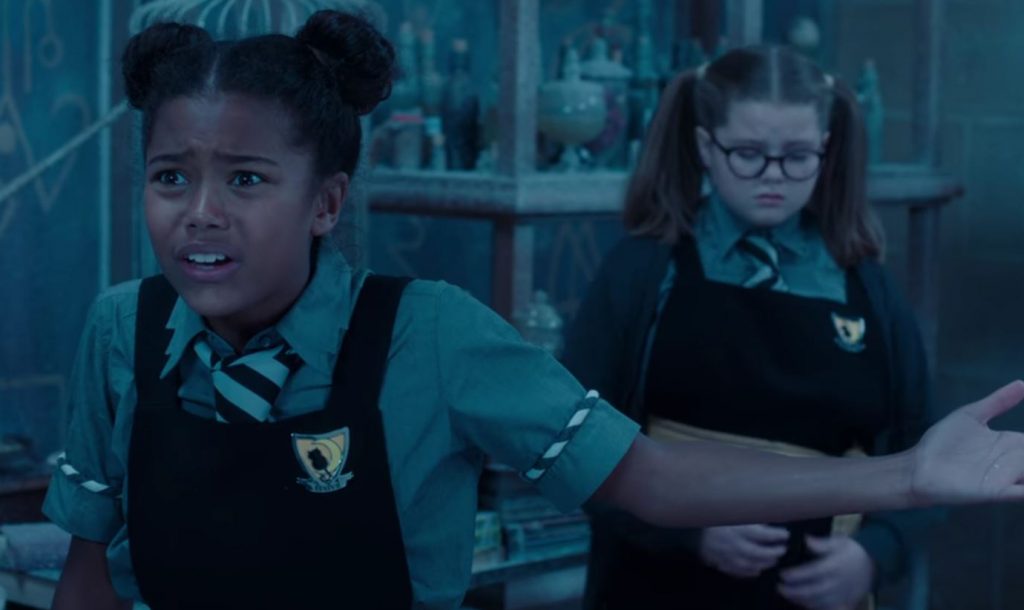 This character's life began in the books of Jill Murphy. Eventually adapted to a television series in 1998, the stories of Mildred, Enid, and Maud found new audiences in a revamped version for CBBC, ZBF, and Netflix. The latest Enid is played by Tamara Smart, who gives an adorable and confident performance. Smart's inclusion in the cast (as well as other actors of color) undeniably makes the show more accessible to a viewers who otherwise don't get to see themselves portrayed positively, if at all, in mainstream stories about magic.
Enid was originally written and portrayed as white. Her naturally curly hair, devious grin, and eagerness to have fun — no matter the stakes — make her a delight every time she appears on screen. The story, at least in Season 1, doesn't dive into tropes about race; but we do see Enid struggle with fitting in. The show is currently in its fourth season and available to stream on Netflix.
The Women of Juju
Juju, 2019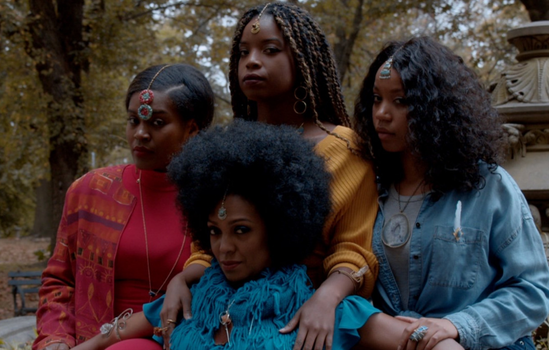 This crowd-funded series, written and produced by Moon Ferguson, originally premiered Halloween 2019 on YouTube; and places Black witchcraft front and center. The story follows the lives of three best friends as they learn about their true identities as descendants in a long line of Black witches.
Yaya, Gigi, and Ally live together in Brooklyn, and each has their own distinct personality and witchy abilities. Gigi is a sharp-tongued social media influencer who has a power of magnetism over men; Yaya works at a plant nursery and is a powerful empath who also has telepathic abilities; and Ally is a long-suffering production assistant who can influence people's behaviors with a simple word.
On the surface, they're like any typical Black millennial woman in her late thirties trying to make sense of life. However, their lives are turned upside down when Ada, a mysterious stranger, quite magically suddenly appears. She comes with a dire message to embrace their witchiness as something sinister is coming. The characters are endearing and the story is compelling. We even get teasers that our wish for more Black male witches may be coming true. Season 1 is available to stream on YouTube and Amazon Prime. Season 2 is under development and seeking funding.
Glinda the Good Witch of the South
The Wiz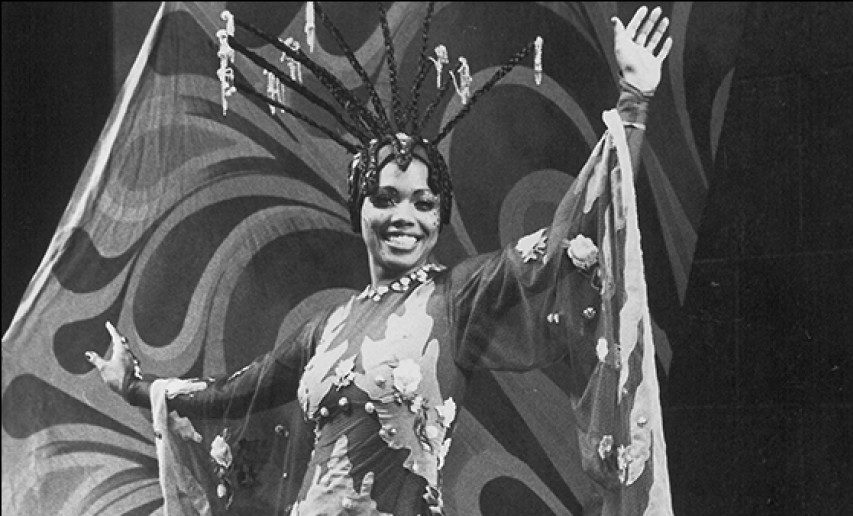 There are so many retellings and depictions of L. Frank Baum's stories and characters; but there is only one that shows the indomitable actresses Lena Horne and Dee Dee Bridgewater as Glinda The Good Witch of the South.
Horne starred in the 1978 film and Bridgewater in the 1983 Broadway musical version of The Wiz. Glinda makes a brief but powerful appearance toward the end of the story; singing to Dorothy passionately that the place she seeks to be was with her all along if only she believes in herself — and of course, clicks her heels three times.
Glinda is fabulous, elegant, and powerful. She serves as the antithesis of her sister Evilene, the Wicked Witch of the West. Evilene didn't make our list on her own because we want to show positive images of witchiness; but you certainly won't forget her.
Creeper
The Black God's Drums by P Djèlí Clark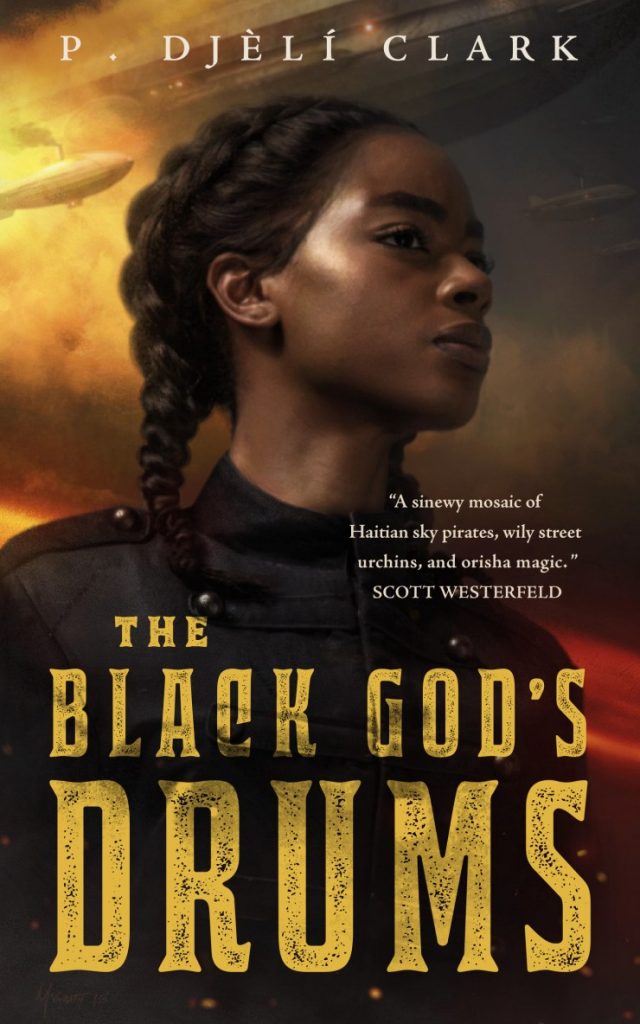 We've seen so far that a lot of Black witchiness that makes it to our TV screens started from books. Luckily, in the world of literature there are more abundant and richer stories of Black witches. P Djèlí Clark gives us Creeper, a thirteen-year-old Black girl who lives in the neutral city of New Orleans in an alternate reality where the American Civil War resulted in the break-up of the Union.
Creeper is living life with Orisha goddess Oya inside her, and she longs to leave New Orleans behind to see the world. The story is told from her perspective as she navigates through this weird world with street smarts and undue confidence. Her inner life is rich and fascinating; and we see that she is as powerful only so much as she allows Oya to make use of and guide her. We are taken on an adventure as she finds herself in the position of being the key to the city's destruction or its salvation.
The Black God's Drums is a quick read at only 115 pages, and we hope that one day we get to see more of Creeper; whether she stays in the pages of a book or is adapted to the screen.
"I Put A Spell On You"
Jalacy Hawkins, Nina Simone
Though there are dozens of interpretations, these two take the top spots. Written and originally recorded by Jalacy "Screamin Jay" Hawkins in 1955, the song sounded so sinister to white audiences that it was banned from radio. Hawkins would inspire shock rock musicians for generations with many adopting his flair for theatrics and screaming and howling.
In her more sophisticated rendition, Nina Simone sings and scats in her distinctive contralto as piano keys tremble, "I put a spell on you because you're mine". Her version, released in 1965, served as a single and lead track on the spellbinding album of the same name as is considered one of her signature records.
Honorable Mentions
Marie Laveau, American Horror Story — Played by the talented and beautiful Angela Bassett, this character is based on a real person whose life and influence deserve its own attention.

Tia Dalmas, the mystic in the Pirates of the Caribbean series — First appeared in Dead Man's Chest and was later revealed to be Calypso, Goddess of the Sea

The little kids in the Skeleton Key — Yes, they were murderous;but on account of slavery and white sumpremacy, they get a pass. Though, we do feel a little sad for Goldie Hawn's daughter's character. She really seemed like a decent person.

Fairy Godmother, portrayed by Whitney Houston in Oscar and Hammerstein's Cinderella (1995) — Technically, she's a fairy; but we're listing her because she's a witchy fairy and "There Is Music in You" should be required listening.

Raven Baxter, That's So Raven — Though Raven is not a witch in the strictest sense, she is most definitely witchy through her clairvoyant ability. Raven is unique in more ways than one as she's the show's lead and not a supporting character, like most others on this list. You can relive (or watch for the very first time) the series on Disney+.
There's more to come on the horizon for Black witchiness: We see Tamara Smart who played Enid Nightshade in The Worst Witch starring in the Netflix Original A Babysitter's Guide to Monster Hunting, Octavia Butler in the 2020 remake of Roald Dahl classic The Witches (HBO Max), Loretta Devine in the horror Spell (October 30) from Paramount, and Lovie Simone as Tabby in the reboot of The Craft, The Craft: Legacy (October 31) from Blumhouse.
What did we miss? Drop us a line and let us know your favorite Black witches below!
Header: Nelsan Ellis in True Blood (HBO)