Bridget Jones' giant knickers, Penny Lane's shearling coat in Almost Famous, Cecilia Tallis' famous green dress in Atonement, Andie's prom dress in Pretty in Pink. All of these items are iconic, but most importantly, they're all so different. Embracing my own style has been one of the rare gifts of the pandemic. The eyes of the world are no longer scrutinizing our outfits; and the pressure to follow trends and buy that dress in the window of & Other Stories is slowly fading away. Many women have found that lockdown helped them realize that dressing for yourself is the most important thing of all. It's helping us fall in love with clothes all over again.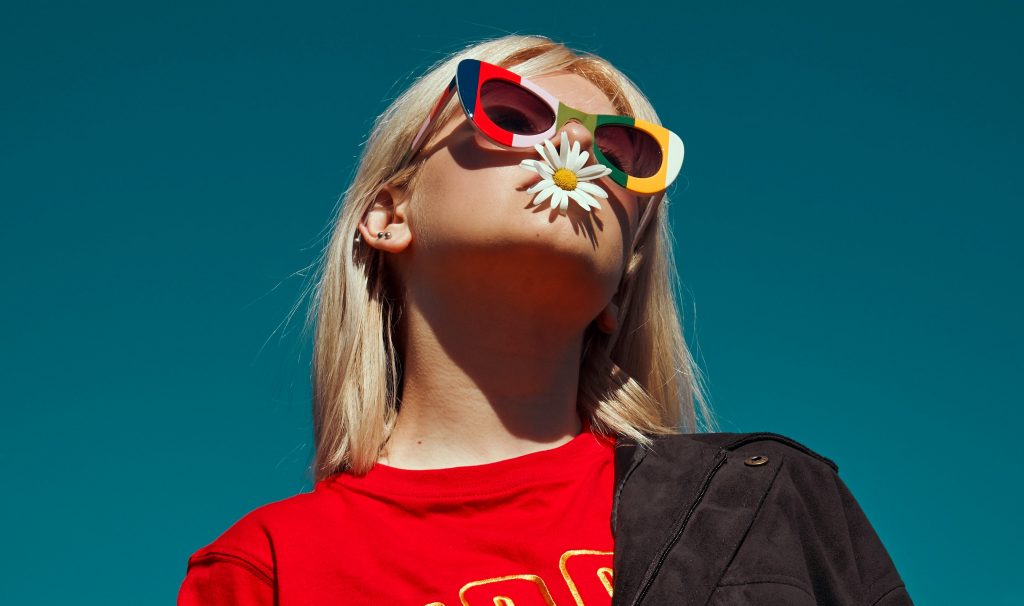 As teenagers we grappled with now embarrassing trends.
We wore jeans under dresses, fingerless gloves, luminous pink leg warmers and blazers covered in studs. We struggled to find what we felt good in and instead followed the crowd. As time went by, we slowly started to realize that fashion is something that should inspire us, not scare us. It should encourage us to find the items that make us feel electric and beautiful, not pressured and uncomfortable. Over the last year, I have spent weeks in my pajamas feeling unapologetically cozy. There were also days when I wore my favorite dresses and my finest winter coat. Outfits that Miranda Priestly herself would approve of.
Realizing that you can wear whatever makes you feel good is one of the most liberating feelings of all.
As someone who suffers from a generalized anxiety disorder, I found that wearing what made me feel better, whether that was a cozy jumper or my favorite red dress, helped me mentally. When you feel anxious, you need things to be easy so having clothes that make you feel good can genuinely turn a morning around for you, even if it just gives you a confidence boost for five minutes. Some clothes can even trigger happy memories: like that dress you wore to your birthday brunch or the gorgeous cardigan your grandmother knitted for you. Clothes are more than just pieces of fabric, they're full of memories and identity and personality. Life is too short to dress for someone other than yourself.
Society has placed ridiculous expectations on women and it is time to simply embrace what makes you feel good. We're expected to wax every inch of our bodies, cover up every blemish and bleach every fleck of grey hair, but it's 2021. Isn't it time to wave goodbye to these expectations? 9 in 10 women felt that society promotes an ideal underarm, according to new research by Dove. This then manifests itself in internalized negative perceptions of our appearance, which leads to a lack of self confidence. It is time to do what feels good for you. Shave, wax or let the hair grow free, do what YOU want to do. The same applies to our style, our hair, even the type of sunglasses we wear on a warm, sunny day.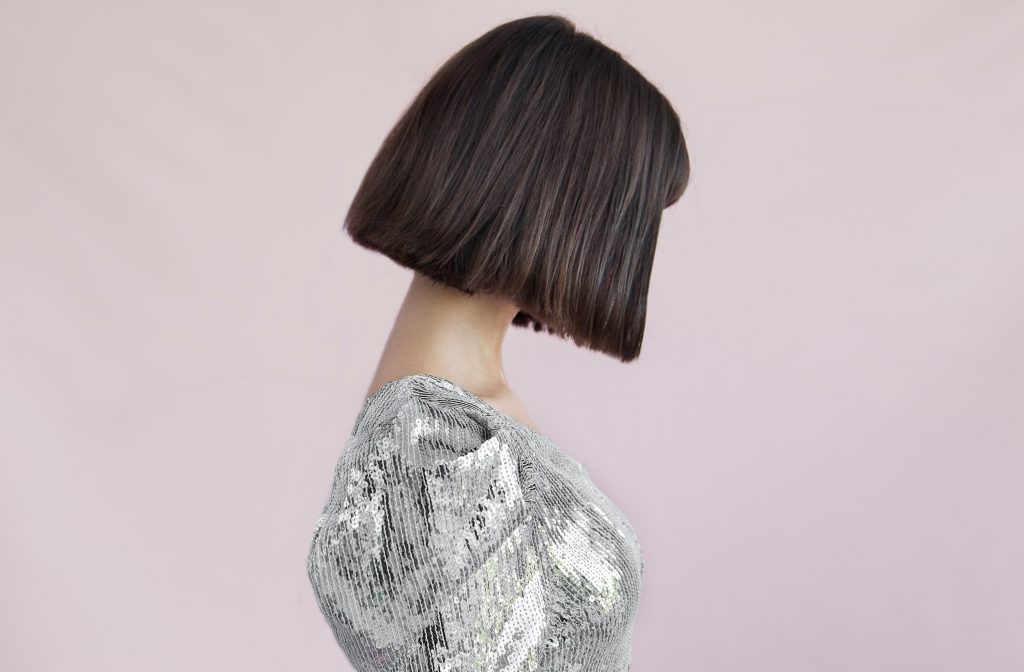 As Vera Wang once said, "A woman is never sexier than when she is comfortable in her clothes."
It is a cliché but when we look good, we feel good. For Caroline Hood, having a capsule wardrobe has helped her deal with chronic depression, a generalized anxiety disorder. "I feel so much better when I get dressed and put on clothes that I love, rather than slobbing about in an old dressing gown. A strong sense of self confidence can have some pretty amazing effects on your general wellbeing, and I personally find my confidence comes from wearing garments I love and when I know I truly look like myself."
"Sufferers of anxiety will be well aware of how it somehow manages to infiltrate every area of your life, and so anything you can implicate to minimize it can have a hugely positive impact. On a bad day, just the idea of having to pick out an outfit is enough to get myself completely stuck, so taking that need for deliberation away means I don't even have to think about it. I know that everything I pull from my wardrobe fits me, suits me and makes me happy; so it no longer takes up any space (and subsequent stress) in my mind."
Caroline revealed that one of her biggest lockdown revelations was not letting society control her.
The pressure to dress more sensibly when you reach a certain age is one thing many women struggle with. Caroline said she isn't letting that expectation control her personal style anymore. "I've always loved dyeing my hair and spent my early 20s with brightly-colored hair, but in recent years felt I needed to be more 'sensible'. Fast-forward to a year in lockdown and my hair is purple and I've not been this happy with it in years. This year I've really embraced the styles I felt I should have 'grown out' of. I'm in my late 20s now and I'm back in the ripped jeans, vans, band tees and hoodies I was wearing a decade ago but phased out after succumbing to the idea that I needed to be more mature, feminine and 'stylish' — a word I now realize is completely subjective."
Speaking about the importance of embracing your own style, Rebecca Jones shared, "The chance to dress comfortably and without pressure can improve how I feel and the lack of anxiety around what people are going to think about my outfit is quite a relief. When I went to get my vaccine the other day there was a woman there who had dressed in a full ball gown with pearls just for the occasion."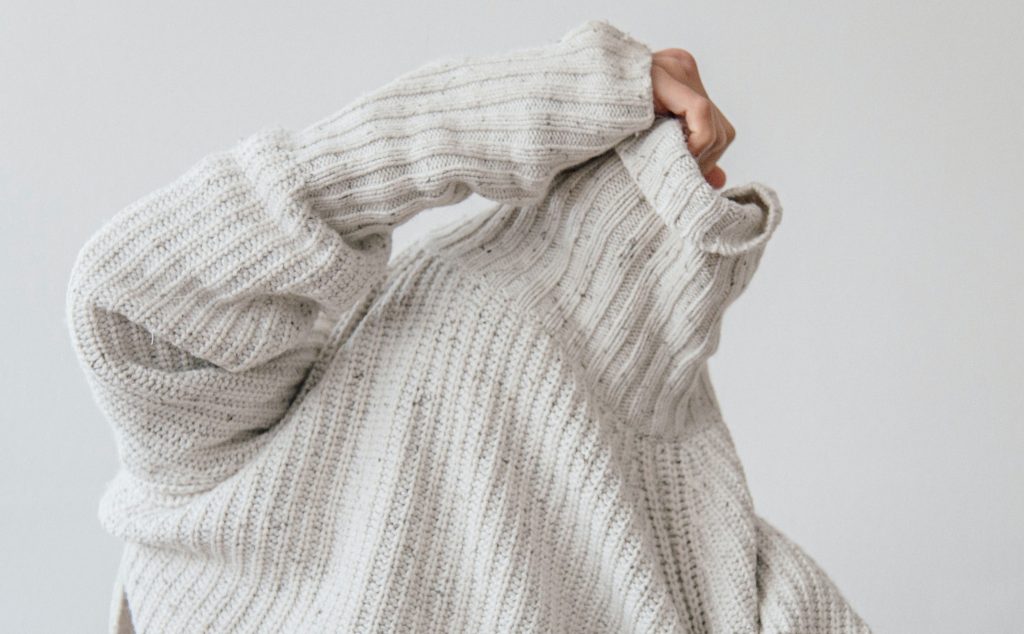 The days of wearing heels, dressing up and even getting our hair done professionally may feel like a lifetime away, but there's a beauty in the simple lockdown style, too.
Wearing what feels right gives you back the confidence that is constantly stolen from not feeling stylish enough. "There is a sort of novelty these days in getting a bit more dressed up," said Lauren O'Hagan. "Jeans bring so much excitement. That being said, in the past year I have gotten rid of any insecurities about my skin as I just kept leaving the house without make-up. It really is all about flexing that muscle and then before you know it not wearing makeup out becomes a norm."
Caroline summed it up perfectly when she realized that style is completely objective. We don't have to wear the same dresses, part our hair the same way and own that Chanel bag every influencer on Instagram has. Dressing for yourself is the real power move and it's one lesson that we will happily take away from the pandemic. "It's been a bit of a revelation to realize that personal style is exactly that — unique to the wearer and shouldn't be defined by external pressure. Realizing I can choose not to subscribe to society's ideas of how I should look has been truly liberating."
Header: Nurlan Imash
About the Author