Pride 2020 doesn't feel like the celebration queer folks have come to know and love over the past half-century. With the COVID-19 pandemic and civil unrest unfolding all across the world, Pride is simply not at the forefront of our minds this time around. While social distancing recommendations may have led to calling off parades and festivals practically everywhere, now can serve as a time for observing Pride through a more introspective lens.
Reading queer-themed literature can be one means of doing so.
As a reader, I'm always on the lookout for books that highlight the rich diversity of queer culture. (Call Me By Your Name just doesn't cut it.) Here are some of my personal recommendations for novels that explore a wide range of LGBTQ+ experiences that we can — and should — honor from the comfort of our own homes.
The Angel of History by Rabih Alameddine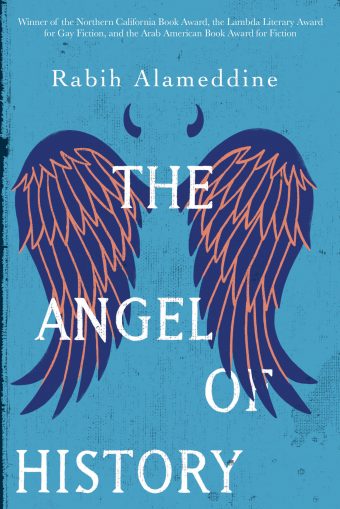 A powerful examination of the AIDS Generation, The Angel of History employs an intriguing experimental narrative format to tell the story of Ya'qub, an insecure gay poet whose social circle was decimated during the HIV/AIDS crisis of the 1980s. In the novel, we meet our protagonist — who adopted the name Jacob upon immigrating from Beirut to San Francisco — in the waiting room of a psychiatric hospital as he faces a mental breakdown. Although it technically takes place over the course of one day, the various anecdotes that Jacob relives in his mind give the novel a vast, sprawling quality.
A particularly distinctive voice in this novel is that of Satan, who we often see interrogating various saints to whom Jacob has prayed throughout his life during moments of crisis, from living with his mother in a Yemeni brothel to losing his partner during the AIDS epidemic. Through flashbacks, journal entries, and these conversations between Satan and the saints, Alameddine crafts an extraordinary glimpse into what life was like for a lost generation of queer people.
Annie John by Jamaica Kincaid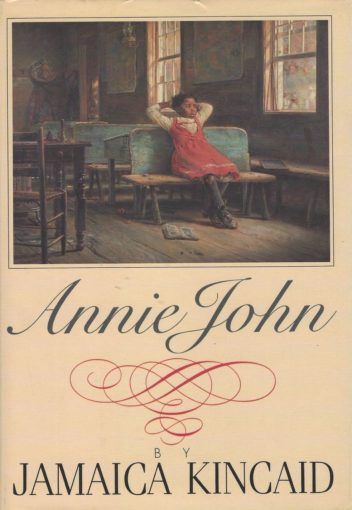 Coming-of-age tends to be an especially powerful genre when it comes to recounting queer narratives; Annie John certainly tops the list of impactful lesbian coming-of-age stories. Kincaid's debut novel is set on the Caribbean island of Antigua, where ten-year-old schoolgirl Annie John discovers her romantic attraction to other girls as she befriends, and eventually falls in love with, her classmate Gwen.
Throughout the story, we see a rift grow in the relationship between Annie John and her mother. In the beginning, Annie John and her mom are deeply connected. They spend all their time together, and young Annie John wants to be just like her when she grows up. As she gets older and comes to grips with the fact that she and her mother are growing apart; she struggles with filling that void. Thanks to Kincaid's precise prose, Annie John is a fairly quick read; despite covering a timespan of seven years. It manages to be one of the most poignant and gutting on this list.
Circus: Or, Moira Orfei in Aigues-Mort by Wayne Koestenbaum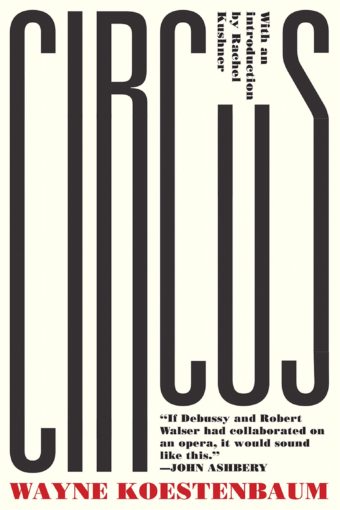 The phenomenon of queer men and "diva worship" has been well-documented in LGBTQ scholarship; very few fictional works manage to encapsulate this rather peculiar affectation like Koestenbaum's Circus does.
To describe this novel's main character as eccentric would be an understatement. Theo Mangrove, a washed-up, hypersexual pianist who lives in upstate New York with his mother, wife, and sister; is dead-set on making his comeback at a recital in the town of Aigues-Mort, France.
There's just one catch: he wants the Italian circus performer Moira Orfei to perform alongside him at his comeback concert.
By using a series of journal entries, Koestenbaum crafts a very perplexing psychology for Theo. It's difficult to tell if he's simply delusional or if he and Orfei, who was indeed a real person; are actually going to perform onstage together. In addition to Theo's obsession with Orfei, his all-too-frequent sexual escapades with male escorts make for a fascinating character study that's simultaneously hysterical, bewildering, and somehow, quite endearing.
We The Animals by Justin Torres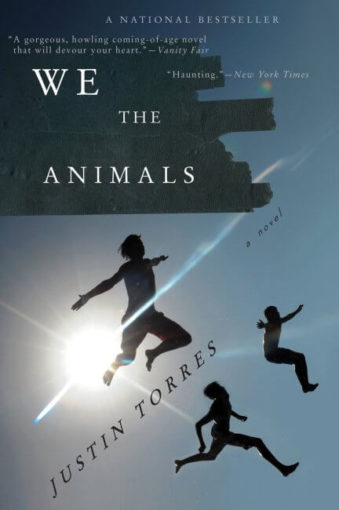 Like Annie John, this is also an easy book to pick up and finish over the course of a weekend. Don't let its ease of reading deceive you, though: We The Animals is another particularly heavy-hearted read; following a group of brothers throughout their tumultuous childhood and adolescence. At the novel's start, Manny, Joel, and the unnamed youngest brother (also the book's narrator) are a tight-knit crew; however, this relationship slowly unravels throughout the book as the narrator feels increasingly separate and isolated from his more masculine older brothers.
While the narrator's queerness doesn't really become explicit until the novel reaches its end; Torres makes his identity clear through various implicit cues throughout the novel: his particularly close relationship with his mother (or "Ma" as the narrator and his siblings refer to her almost exclusively); constant feelings of being an outsider; his slight femininity. Reading this book feels like reliving queer childhood all over again; we the readers discover the narrator's identity just as he is discovering it himself.
What books are you reading this Pride month?
Show your PRIDE and tell us your favorite LGBTQ+ reads by dropping a comment below!
Cover Image by Dayne Topkin
About Author