As cozy as fall can be, there's also a bleakness to its beauty. When earthy tones, oversized sweaters, and the urge to cocoon take over, one can't help but reflect on days gone by. Emmy-nominated actress and singer-songwriter Mckenna Grace (Ghostbusters: Afterlife) knows the feeling all too well: Her new EP, Autumn Leaves, is a nod to the season in both name and mood. As her second release this year after spring's rock and roll-charged Bittersweet 16, Autumn Leaves is a clear change in direction. On it, she opens up about the pains of lost love and her experience navigating the aftermath of a breakup. "Casual Kisser," the first single of the EP, was released in August.

We had the opportunity to chat with Mckenna about Autumn Leaves, which promises to show a stripped down and emotionally raw side of the artist that we haven't gotten to know very well yet. Here's what she had to say.
Interview has been edited for clarity.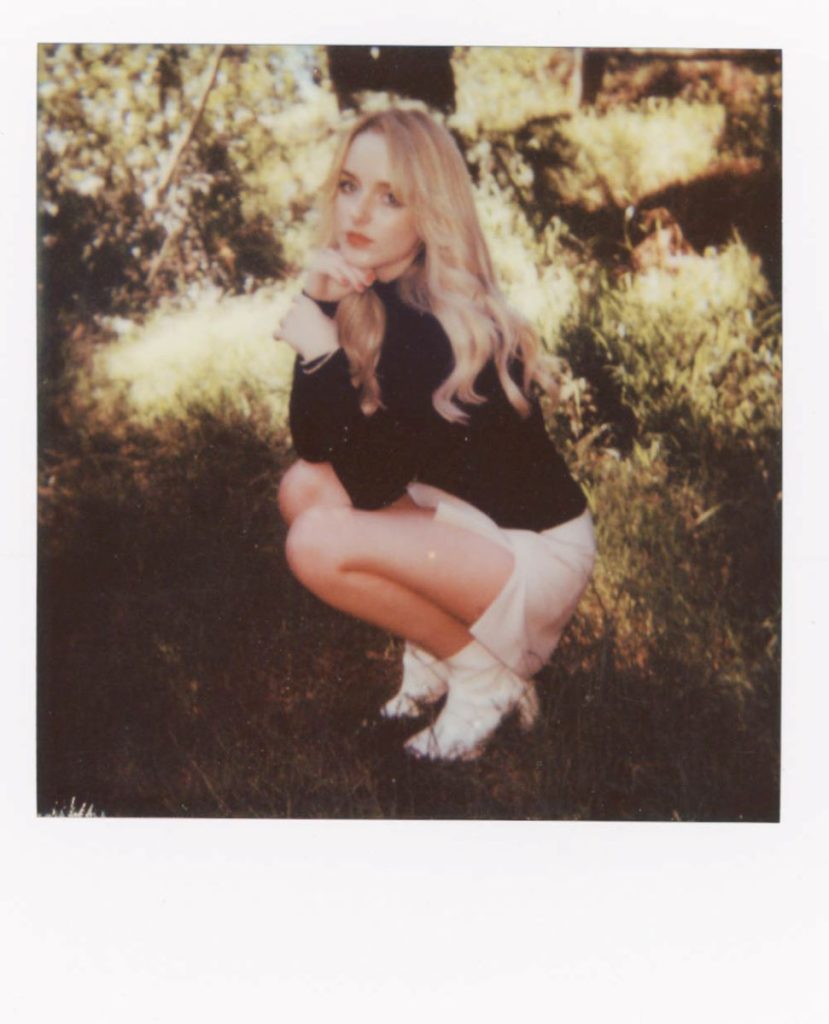 Offcultured (Claire): Bittersweet 16 captured the disappointments and frustrations of navigating relationships and hardships as you're coming of age. With the first single, "Casual Kisser," Autumn Leaves seems like it will focus more on the complexities of romantic love. What should we expect to hear on the new record?
Mckenna Grace: This new record is about the first time I ever really got my heart broken, the first time I ever thought I was in love. Looking back, it was very silly, but it meant a lot at the time. I want this EP to feel cinematic, and I want you to be transported into this story. I want you to be able to feel and see what I'm saying with the visuals I speak about, and I wanted the instrumental to match how I felt emotionally during the writing process. So, we stripped back compared to my other music, and made it feel dramatic with live strings and raw emotions.
Fall is my favorite season as well, and quite a good season for love or heartbreak, so I wanted this to feel very autumn! I feel like I could listen to this EP in my favorite sweater with a nice cup of tea and some blankets.
OC: How do you decide which stories you want to tell the most?
MG: I just talk about whatever's going on in my life, whatever first comes to mind. When it comes to my emotions, I try to be as honest and vulnerable as possible. It's therapy to me.
OC: Scores for TV and movies can affect how a given scene makes us feel. You've worked on soundtracks before, including penning "Haunted House" on the Ghostbusters: Afterlife soundtrack. Does your experience working in visual media influence your approach to songwriting?
MG: Absolutely! Every song I write, I make a visual slide for it. I pick a color, a font, and a bunch of images I feel represent the song. That's how I know a song is good to me — if I can see what color it is (laughs). I know that sounds strange, but it's important to me.
OC: Your music videos are full of symbolism that adds even more depth to the vividness of the lyrics. But it's clear your songs don't need the visual since they stand so strong on their own. When you're writing, how do you bring the lyrics and the music together to convey the feeling you want to highlight when visuals can't be seen?
MG: I try to paint a picture visually in my writing and give really specific examples of things. Instead of talking about a shirt someone was wearing, I want to mention it was a gray flannel with a button missing. I want you to see what I'm saying and feel like you're there with me. I love when I can see a song as I listen to it.
OC: We're excited for the release of Autumn Leaves and want to know how you recommend we experience the first listen. Wearing headphones lying on the bed with the lights off? In the car with the windows up and the stereo on full blast? A lazy Sunday drive? How should we open this gift?
MG: Ooh! Personally, I love listening to it in the car and feeling dramatic with the windows rolled down and a nice sunset. But I feel like this project was just made to be listened to while cozied up for autumn. A nice candle, fuzzy socks, cup of hot tea, blankets, sweaters and sad vibes.
OC: You co-wrote a horror film and the thrilling song "Haunted House," so we know your stories can get dark. I love that! Can we expect any of the tracks on the new EP to bring us into spooky season?
MG: I mean, I did write this EP about the scariest thing ever: GHOSTS! Well… getting ghosted… (laughs). If you consider being really sad over heartbreak spooky then yes, but otherwise, I'll have to save my spookiness for next fall! I do have some great spooky songs written, though I haven't released!
OC: Can you let us in on any live performances or plans for a tour?
MG: It is my dream to go on tour! Shows can get a little tricky to plan with my filming schedules, but there are definitely some serious talks happening. I'm hoping to play a live show really soon!
Autumn Leaves is out now on Spotify and other streaming services.
For more about Mckenna Grace, visit her website.
You can also follow Mckenna Grace on Instagram, TikTok, YouTube, and more.
Header: Beautiful Ghosts Productions
About Author