The end of 2020 is finally in sight. Along with a new year around the corner, there's a whole bunch of brilliant new books on the way in 2021.
From gripping whodunnits to swoon-worthy love stories; terrifying thrillers to epic adventures, there are plenty of unforgettable reads hitting the shelves next year.
And, some good news if you're looking for something to add to your to-read list (or simply want to know what's on the way): we've rounded up some books you'll want to keep an eye out for in 2021.
Siri, Who Am I? by Sam Tschida
January 2021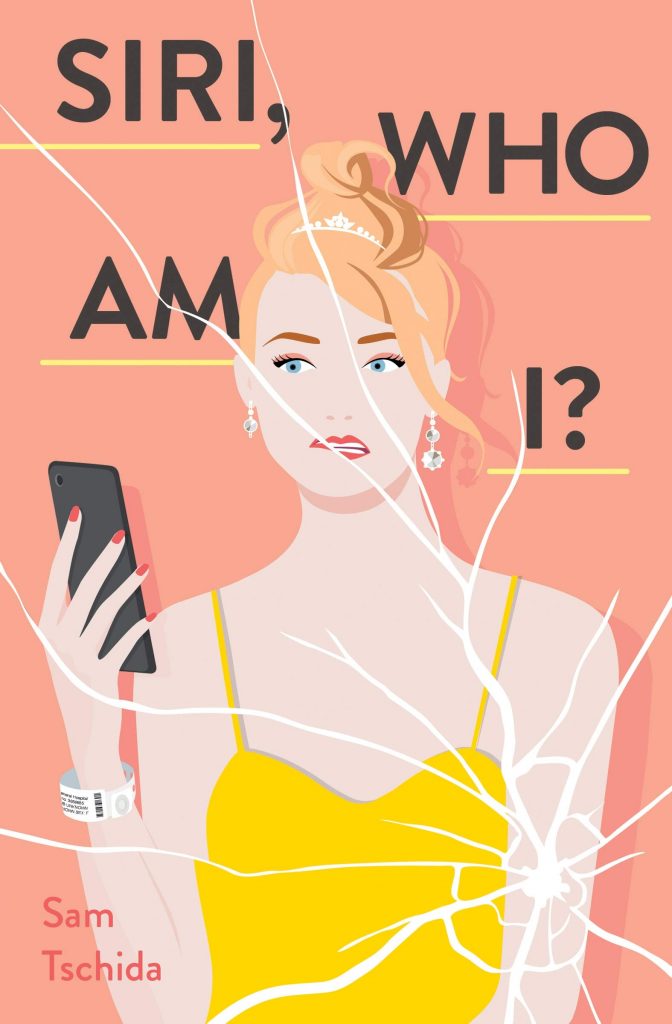 After she emerges from a coma with short-term amnesia, Mia can't even remember her own name. Not until the ever-helpful Siri provides it. Based on her cool hairstyle (undercut with glamorous waves), dress (Prada), and signature lipstick (Chanel), she senses she's wealthy; but the only way to know for sure is to retrace her steps once she leaves the hospital.
With the help of Instagram and Uber, she arrives at the pink duplex that she calls home in her posts. But when she gets there she finds Max, an off-duty postdoc supplementing his income with a house-sitting gig. He tells her the house belongs to JP, a billionaire with a chocolate empire. A few texts later, JP confirms her wildest dreams: they're in love, Mia is living the good life, and he'll be back that weekend.
Mia and Max work backward through her Instagram and across Los Angeles in an effort to learn more about her; but instead, they discover an ugly truth behind her picture-perfect Instagram feed… and some evidence that the head would might not have been an accident.
Black Buck by Mateo Askaripour
January 2021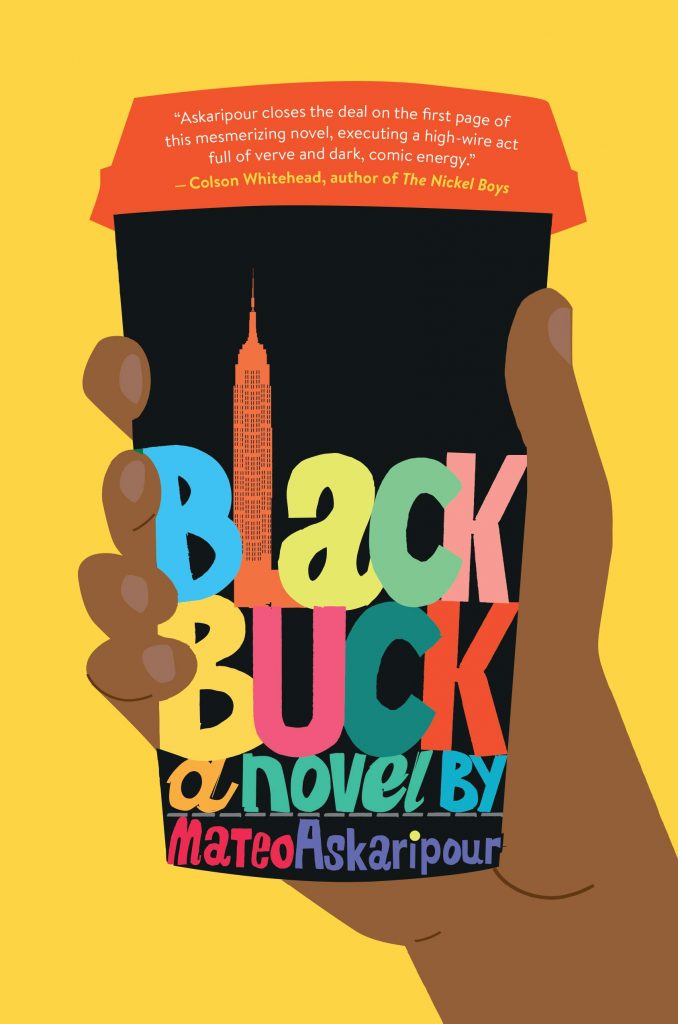 Darren is an unambitious twenty-two-year-old who lives in a brownstone in Bed-Stuy with his mother. She wants nothing more than to see him live up to his potential as the valedictorian of Bronx Science, but he's happy working at Starbucks in the lobby of a Midtown office building; hanging out with his girlfriend, Soraya; and eating his mother's home-cooked meals.
However, all that changes with a chance encounter with Rhett Daniels, the silver-tongued CEO of Sumwun, NYC's hottest tech startup. He gives Darren an exclusive invitation to join an elite sales team on the thirty-sixth floor.
After enduring a "hell week" of training, Darren, the only Black person in the company, reimagines himself as "Buck," a ruthless salesman unrecognisable to his friends and family. Then, things take a tragic turn at home and Buck starts to feel like he's hit rock bottom. So, he begins to hatch a plan to help young people of color infiltrate America's sales force; setting off a chain of events that forever changes the game.
The Ex Talk by Rachel Lynn Solomon
January 2021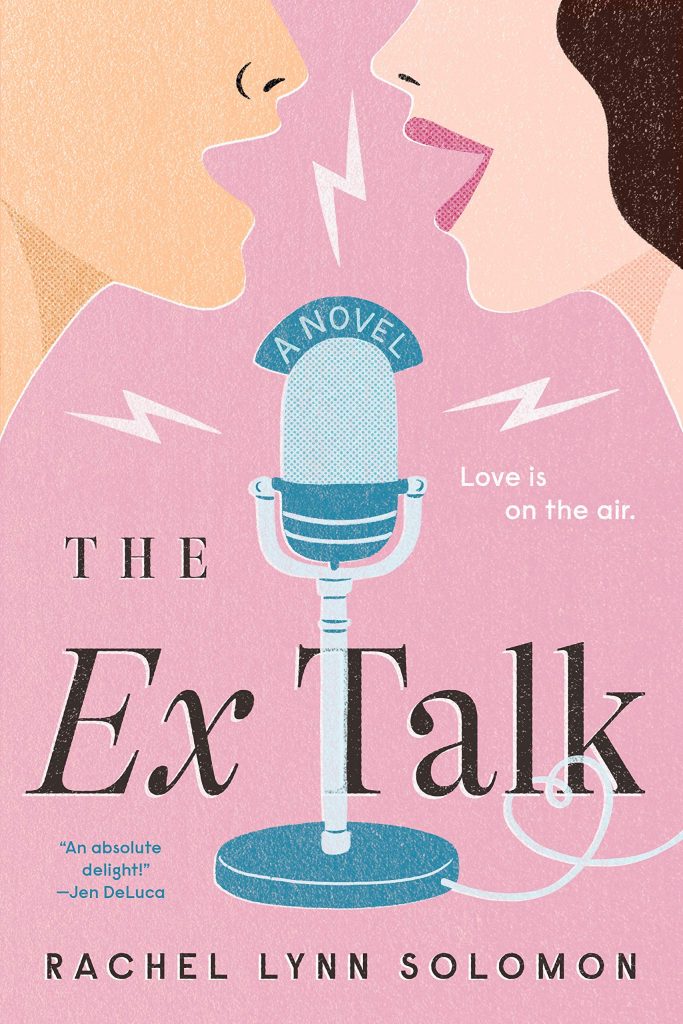 Shay Goldstein's been working as a producer at a public radio station in Seattle for almost a decade; and she can't imagine working anywhere else. However, lately, there's been a constant clash between her and her new colleague Dominic Yun, who's fresh off a journalism master's program and convinced he knows everything about public radio.
The station is struggling and looking for a new concept; leading Shay to propose a new show that her boss green lights with excitement: The Ex Talk. The show will see two exes deliver relationship advice live on-air, and their boss decides Shay and Dominic are the ideal co-hosts; especially since they already despise each other. While neither of them really like the idea of lying to their listeners, it's either this or their careers. But the show proves to be a big hit: their audience gets invested, quick, and The Ex Talk soon becomes the must-listen show in Seattle.
As the show becomes more popular, their deception grows bigger; especially when Shay and Dominic start to fall for each other. In an industry that values truth, getting caught could mean the end of more than just their careers.
The Four Winds by Kristin Hannah
February 2021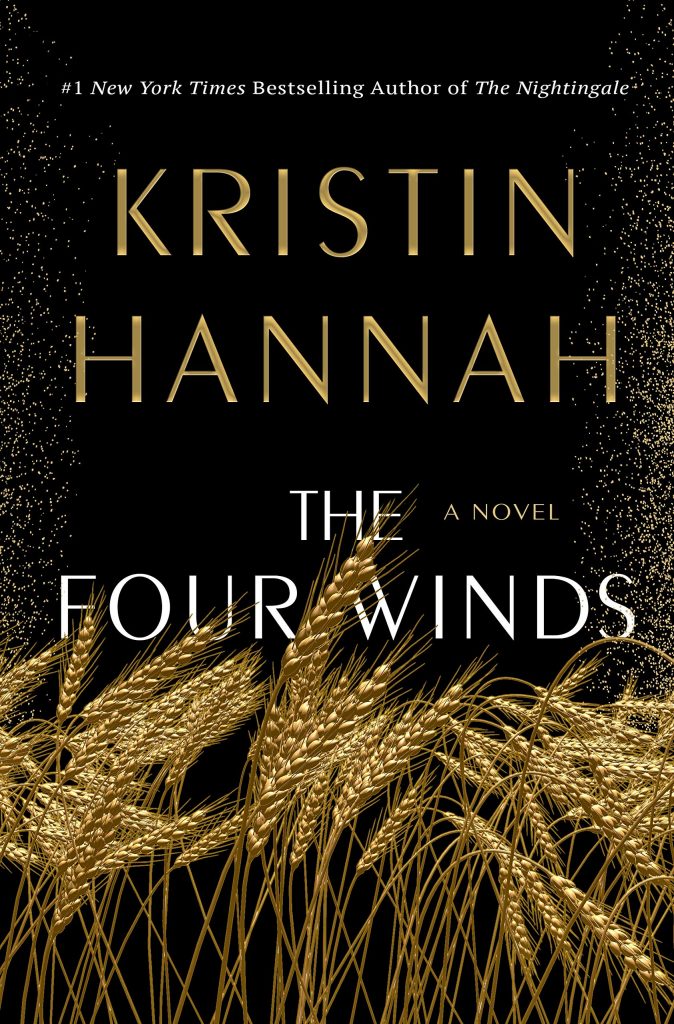 In Texas in 1934, millions of people are out of work and a drought has broken the Great Plains. Farmers fight to keep their land as well as their livelihoods as the crops are failing, the water's drying up, and dust threatens to bury them all.
Elsa Martinelli had finally found the life she's always wanted. She has a family, a home, and a livelihood on a farm on the Great Plains. But her world is shattered after a drought threatens everything that she and her community hold dear.
One day, she wakes to find that her husband has fled; and she's forced to make the most agonizing decision of her life. Should she fight for the land that she loves? Or should she take her beloved children, Loreda and Ant, west to California in search of a better life? Will it be the land of milk and honey? Or will their experience challenge every ounce of strength they possess?
The Project by Courtney Summers
February 2021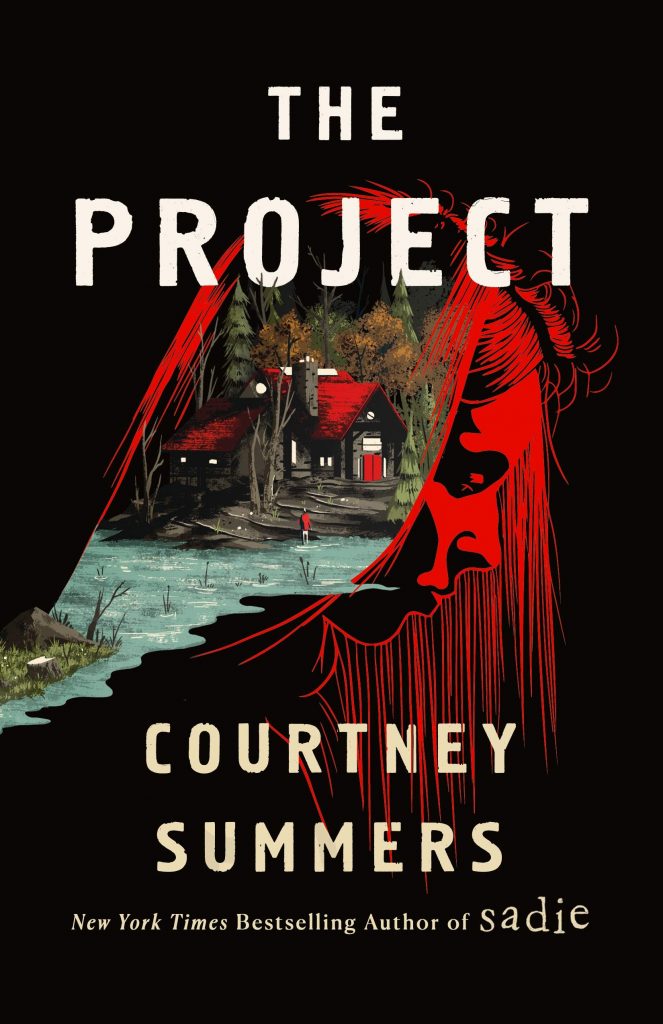 After all this time, Lo Denham is used to being on her own. Following the death of their parents, Lo's sister Bea joined The Unity Project and left Lo in the care of their great aunt. Thanks to their extensive charitable work and community outreach, The Unity Project has won over the hearts and minds of most in the Upstate New York region. However, Lo knows there's more to the group than meets the eye — and she's spent the last six years trying (and failing) to prove it.
When a man shows up at the magazine Lo works for, claiming that The Unity Project killed his son, Lo finally sees the perfect opportunity to expose the group and to reunite with Bea once and for all. Her investigation puts her in the direct path of The Unity Project's charismatic and mysterious leader, Lev Warren, who proposes a deal. If Lo can prove the worst of her suspicions about The Unity Project, she can expose them; but if not, she's got to leave them alone.
As Lo dives deeper into The Unity Project and the lives of its members, it upends everything she thought she knew about her sister, herself, cults, and the world around her ― to the point she can no longer tell what's real or true. Lo never thought she could afford to believe in Lev Warren. But now she doesn't know if she can afford not to.
The Marriage Pass by Briana Cole
February 2021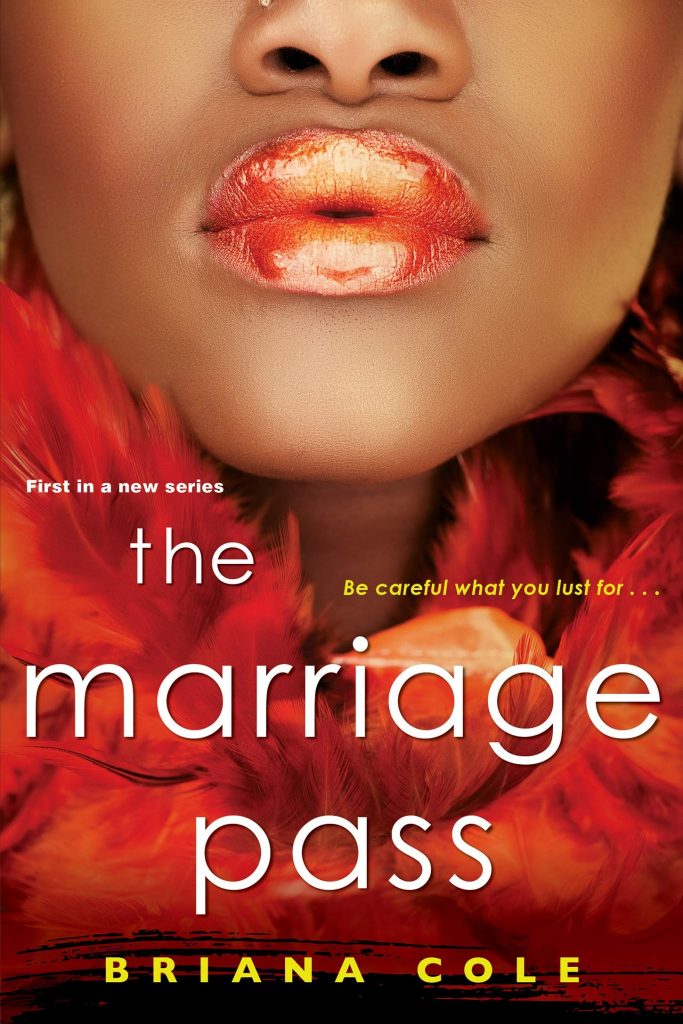 Dr. Dorian Graham seems to have it all: he's rich, successful and has been faithfully married to his longtime girlfriend for nearly one year. But for him, too many women is never too much — no matter how loyal his wife, Shantae, has been since their college days.
So, when she suggests they spend their first anniversary by having a no-questions-asked, no-consequences night, Dorian is shocked — but can't resist. Especially since Shantae's wild-card younger sister, Reagan, is the one who got away.
It turns out that just one night with Reagan isn't enough. And the more Dorian takes, the more she demands — and the more he suddenly has to lose. Soon, his mind games being used against him and his every move checkmated, Dorian is forced to go all-in on one last desperate play to win. But winning might just be the end of it all…
Every Last Fear by Alex Finlay
March 2021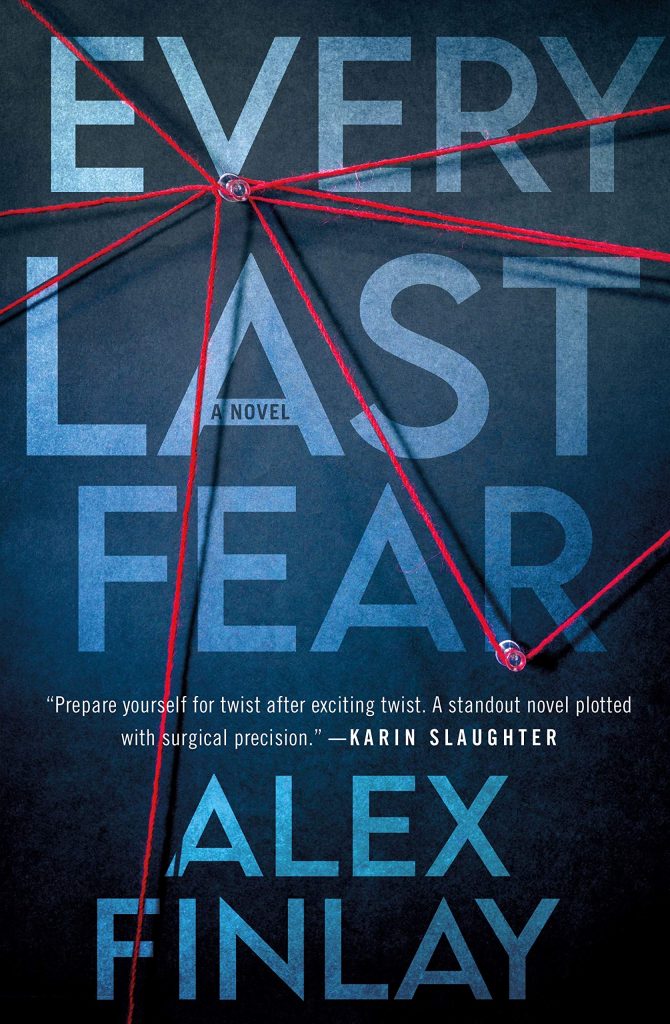 After returning from a night out, NYU student Matt Pine gets some heartbreaking news: almost his entire family has been found dead while holidaying in Mexico. While the local cops claim it was an accident — a gas leak, they claim — the FBI and the State Department don't seem as convinced. And they won't tell Matt why.
The tragedy hits the headlines and sends the family into the media spotlight once again. His older brother, Danny, is serving a life sentence for the murder of his teenage girlfriend Charlotte; and was the subject of a viral true crime documentary that suggests his was wrongfully convicted. But Matt's been holding onto a secret from that night — one that leads him to be uncertain of his brother's innocence.
Matt returns to his small hometown to bury his family, and finds himself faced with a hostile community — one that has been villainies by the documentary — and he has to come face-to-face with the memories he thought he'd leave behind forever. As the deaths in Mexico appear to be increasingly more suspicious and connected to Danny's case, Matt tries to unearth the truth behind the crime that sent Danny to prison, forcing him to confront his every last fear.
Klara and the Sun by Kazuo Ishiguro
March 2021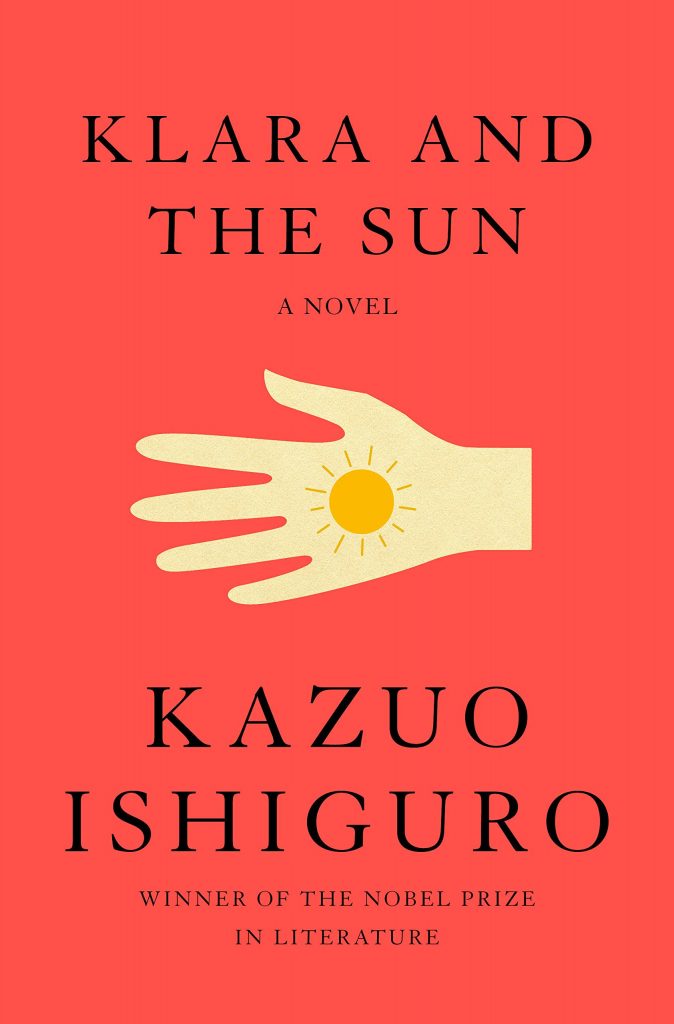 Klara is an Artificial Friend with outstanding observational qualities. From her place in the store, she watches the behavior of those around her carefully — those who come into browse; those who pass on the street. Through it all, she remains hopeful that a customer will come in and choose her.
The book is described as offering "a look at our changing world through the eyes of an unforgettable narrator, and one that explores the fundamental question: what does it mean to love?"
Every Vow You Break by Peter Swanson
March 2021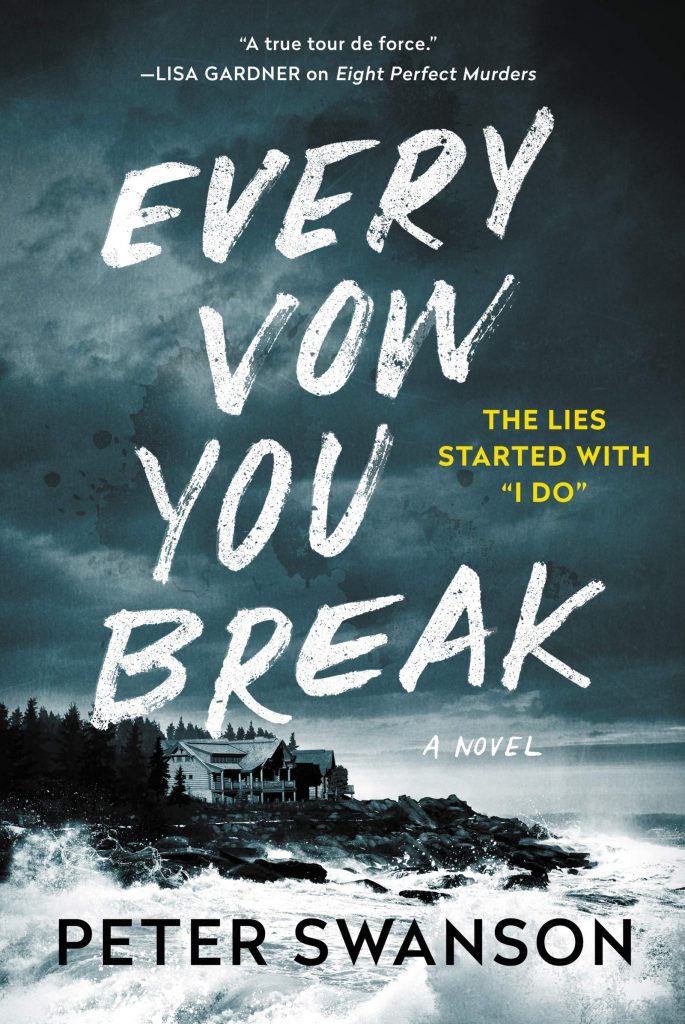 Falling in love with a millionaire was the last thing Abigail Baskin thought would happen to her — until Bruce Lamb. He's a good guy; stable, level-headed, kind, and a refreshing twist from the previous relationships. But just before they're set to say I do, Abigail has a drunken one-night-stand on her bachelorette weekend. She puts it (and the guy, who wouldn't even give her his real name) behind her; now believing that she wants to be with Bruce for the rest of her life.
Then, the mysterious man appears again — and Abigail's life, happiness and future are all turned upside down. The man insists that their night of passion was the start of something new, something special and something real. And he's tracked her down to prove it.
Should she tell Bruce and ruin their picture-perfect honeymoon — and possibly their marriage? Or should she try and handle the stalker on her own? Things take a dark turn when strange things start to happen. She sees a terrified woman in the shadows of the night, and nobody at the resort seems to believe anything is wrong… including her new husband.
You Love Me by Caroline Kepnes
April 2021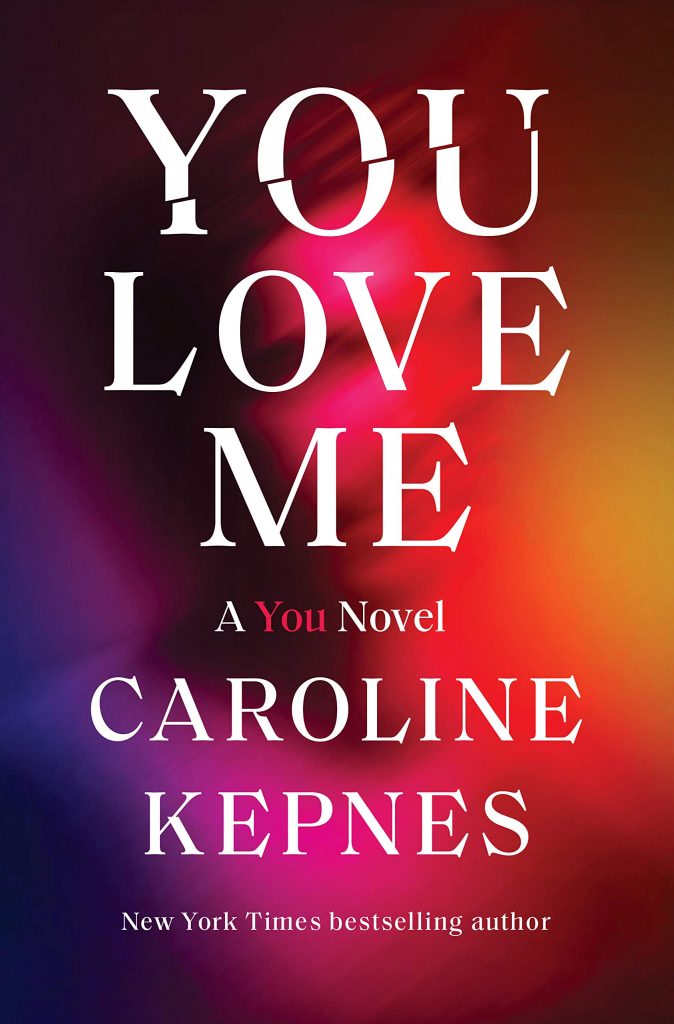 Joe Goldberg is done with the cities; he's done with the muck, the posers and he's done with Love. He's ready to say hello to nature and embrace the smaller, simple pleasures in life; and he relocates to a cozy island in the Pacific Northwest. For the first time in a long, long time, he can just breathe.
That's where he gets a job at the local library and where he meets her. Mary Kay DiMarco, the librarian. He's determined to not obsess, he won't meddle. He wants to win her affection the old-fashioned way, by providing a shoulder to cry on and a helping hand. Because, over time, they're bound to heal their wounds and finally get their happily ever after…right?
There's just one thing. May Kay has already got a life: she's a mother, a friend and just…busy.
True love can only triumph if both people are willing to make room for it. Joe's cleared his decks; he's ready. And hopefully, with his encouragement and undying support, Mary Kay will do the right thing and make room for him.
Dial A for Aunties by Jesse Q. Sutanto
April 2021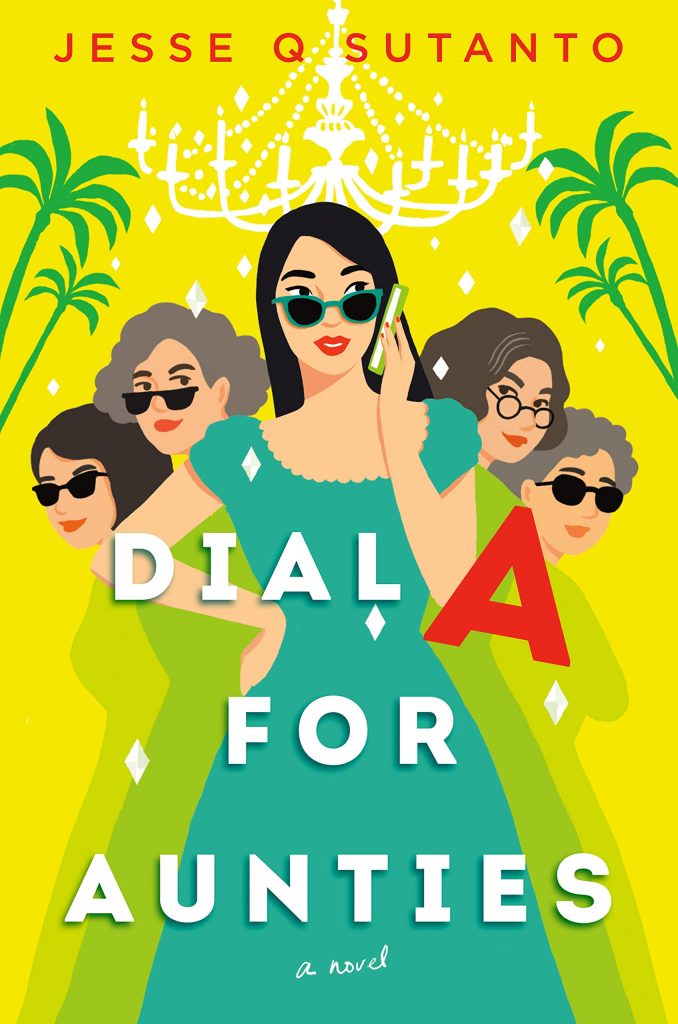 After Meddelin Chan accidentally kills her blind date, her meddlesome mother calls for her even more meddlesome aunties to help get rid of the body. Unfortunately, a dead body proves to be way more challenging to dispose of than one might anticipate. Especially when it is inadvertently shipped in a cake cooler to the over-the-top billionaire wedding Meddy, her Ma, and aunties are working at an island resort on the California coast.
It's the biggest job yet for the family wedding business. Their motto is "Don't leave your big day to chance, leave it to the Chans!"and nothing, not even an unsavoury corpse, will get in the way of her auntie's perfect buttercream flowers.
But things go from inconvenient to downright torturous when, amid the chaos of the wedding, Meddy's great college love—and biggest heartbreak—makes a surprise appearance. Is it possible to escape murder charges, charm her ex back into her life, and pull off a stunning wedding all in one weekend?
Second First Impressions by Sally Thorne
April 2021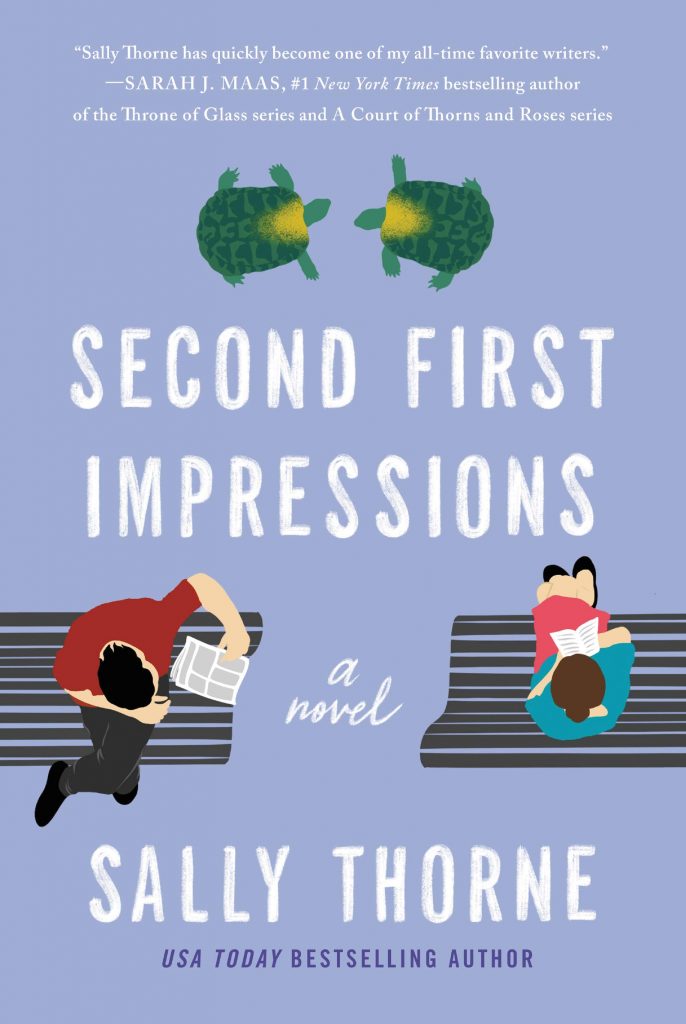 Ruthie Midona is twenty-four going on ninety-four, and she's fully committed her job at a luxury retirement village. After all, if she's keeping herself busy caring for the eccentric residents, she's safe to ignore her own life — or whatever little there is of it.
And then there's Teddy Prescott, who is practically allergic to a hard day's work. When he turns up as the retirement village's newest employee, Ruthie isn't impressed. The last thing she needs is a distraction as irritating (and handsome) as this selfish rich kid.
Fortunately for Ruthie, her favourite pair of mischievous residents need a new assistant to torture — and so she hands over Teddy, ready for them to send him running. Except Teddy may be about to surprise her. Not just by surviving the old women's antics, but by charming Ruthie so much that she starts to remember that there's more to life than work. Could Teddy be far more than simply an unwelcome distraction?
Malibu Rising by Taylor Jenkins Reid
May 2021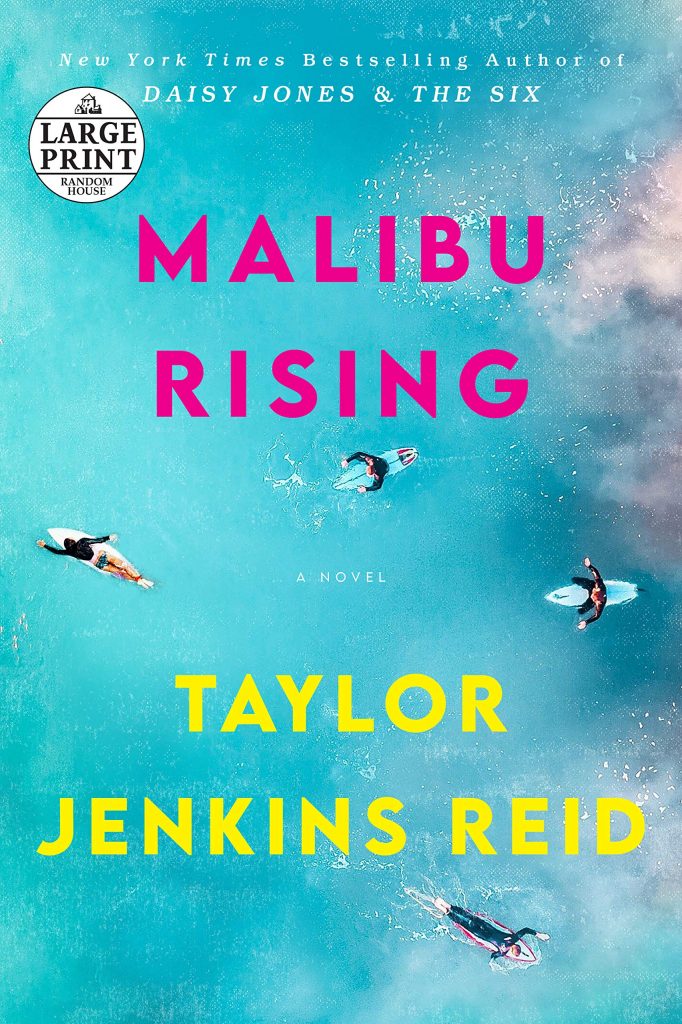 It's August 1983, and the day of Nina Riva's annual end-of-summer party. And, naturally, excitement is at an all time high — after all, everyone wants to be around the famous Rivas. There's Nina, the talented surfer and supermodel; brothers Jay and Hud, one a championship surfer, the other a renowned photographer; and their adored baby sister, Kit. Together, the siblings are a source of fascination in Malibu — and around the world, too. Especially as they're the offspring of the legendary singer, Mick Riva.
The only one who isn't looking forward to the party is Nina herself; she's never wanted to be the centre of attention, and she's been publicly abandoned by her professional tennis player husband. And…okay, maybe Hud isn't looking forward to it, either. Especially as it's long past time to confess something to the brother from whom he's been inseparable since birth. Meanwhile, Jay is counting down the minutes until nightfall, when the girl he can't stop thinking about promised she would be there. And Kit's got secrets of her own — like that guest she invited to the party without consulting anyone else.
When midnight strikes, the party will be completely out of control — and by morning, the Riva mansion will be up in flames. But before the very first spark, the alcohol will flow, the music will play, and the loves and secrets that shaped this family's generations will all come bubbling to the surface.
Survive the Night by Riley Sager
June 2021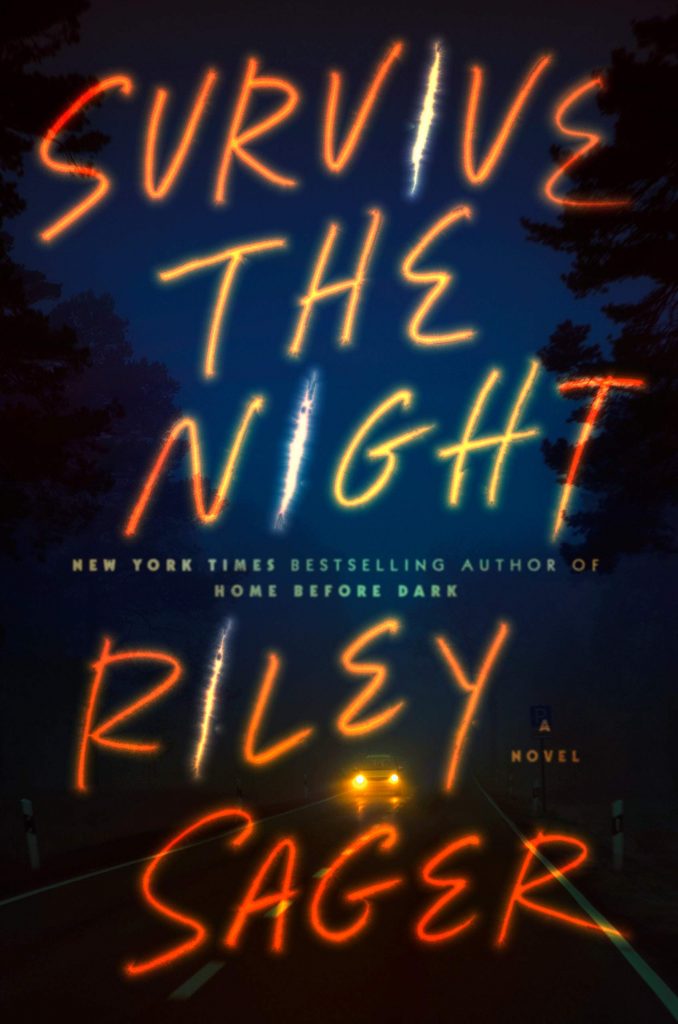 In November 1991, movie-obsessed college student Charlie Jordan finds herself in a car with Josh Baxter — a man who might just be a serial killer. He's a total stranger to Charlie; the two of them met at the campus ride board, each looking for someone to share the long drive home to Ohio with. And both of them have got really good reasons to want to get away.
Charlie's trying to get away from campus so that she can come to terms with her guilt and grief over the murder of her best friend, who became the third victim of the man known as the Campus Killer. And Josh is going back to help care for his father…or so he says. Charlie's got her doubts about his story. Between the holes in his story about his father and the fact that he doesn't seem to want Charlie to see inside the car's trunk, something just doesn't add up. And as they travel an empty highway in the dead of night, an increasingly worried Charlie starts to worry she's sharing a car with the Campus Killer. Is Josh truly dangerous, or is Charlie's suspicion merely a figment of her movie-fuelled imagination?
What follows is a cat-and-mouse game played out on the roads shrouded in night and in neon-lit parking lots, during a time when the only call for help can be made on a pay phone and in a place where there's nowhere to run. In order to win, Charlie must do one thing—survive the night.
What books are you looking forward to reading in 2021?
About Author