Pumpkin spice is one of the scents that's become synonymous with autumn over the years. It's easy to see why: It simply smells like home comfort. From candles and deodorant to makeup and body wash, pumpkin spice shows up in a variety of unconventional forms. And that's not even getting into the assortment of coffee-related drinks. Yes, the cinnamon-nutmeg flavors have totally taken over in recent years, and 2023 is no exception. PSLs returned to Starbucks on August 24 and it's only the beginning of the rush. Even before the latte drop, plenty of pumpkin-inspired goodies began popping up on physical and digital shelves.

If pumpkin spice lattes aren't your thing, not to worry! There are other ways to enjoy the trend without a sip of caffeine. And if you just can't get enough of that warm fall scent, you've got tons of options to bring it home in other forms. We've rounded up 10 of our favorite PSL-inspired products from skincare to ice cream that will help to boost your autumn mood long before the leaves start to fall.
---
Shea Butter Sugar Scrub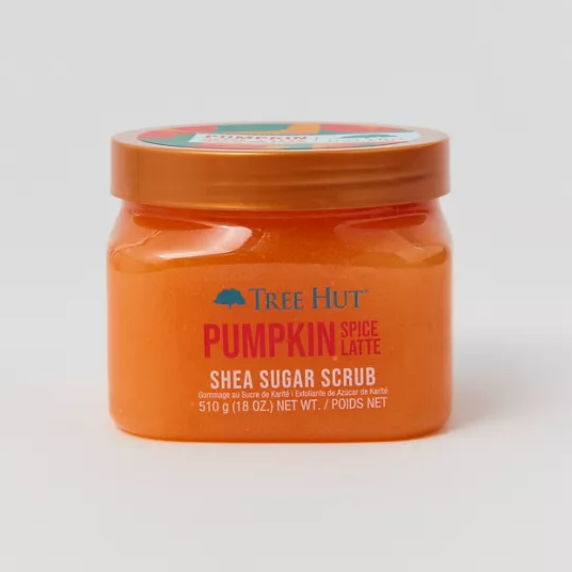 Why drink it when you can exfoliate with it? Tree Hut's Pumpkin Spice Latte Sugar Scrub will get your skin silky soft for cuffing season. Vegan and cruelty-free, it leaves a lasting glow with natural oils, shea butter, and pleasant fragrance.
Where to Buy: Target, $7.99
Limited-Edition OREO Cookies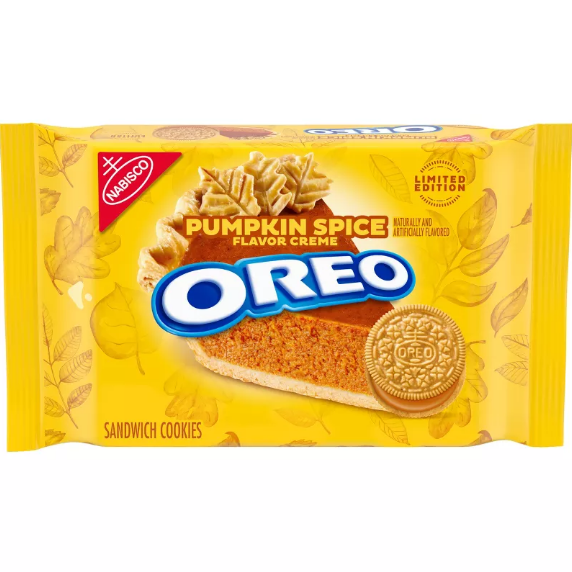 OREO's fall flavors have arrived! These limited edition OREOs have pumpkin spice-flavored creme between a pair of wafer cookies. Enjoy them with your favorite fall tea or latte to make the season that much cozier.
Where to Buy: Target, $4.69
DW Home Latte Candle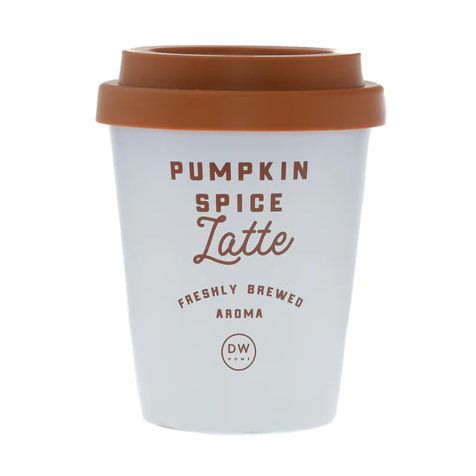 DW Home's candles are a dream for the maximalist aesthetic, and their collection of coffee-inspired candles are just another piece of the pie. This PSL candle comes in a coffee cup-shaped vessel and has notes of cappuccino, cinnamon, nutmeg, clove, pumpkin, and vanilla cream. Smells delicious, right?
Where to Buy: DW Home, $18
Pumpkin Spice Protein Balls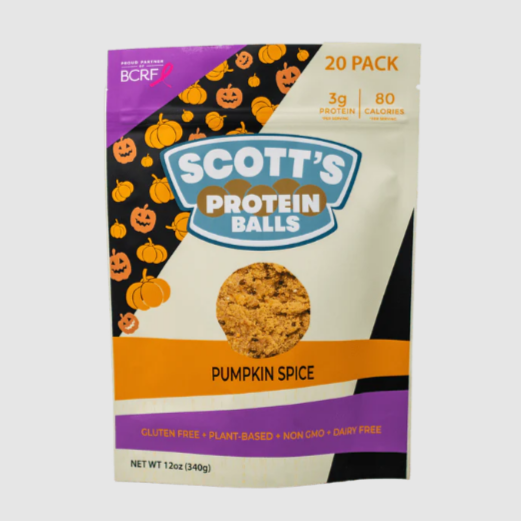 Scott's Protein Balls are one of our favorite post-workout treats as they're cool, bite-sized, and flavorful. While we'd highly recommend their Peanut Butter Cacao on any other day, the brand recently released their limited edition PSL-inspired protein snacks for fall. Try both, or even better, try them all!
Where to Buy: Scott's Protein Balls, $29.99
e.l.f. Pumpkin Pie Bite-Size Eyeshadow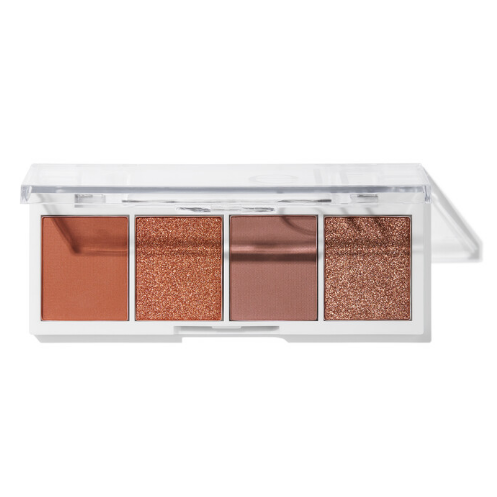 Give your makeup some pumpkin spice flare with e.l.f.'s Bite-Size Eyeshadow. This viral $3 palette is made up of four blendable brown shades in warm, cool, and shimmery tones.
Where to Buy: e.l.f., $3
Dash Pumpkin Mini Waffle Maker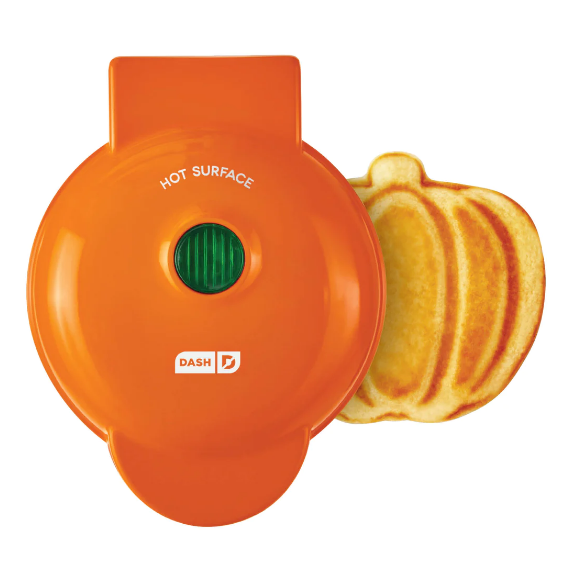 This one is a little more pumpkin than pumpkin-spiced, but you can add the spice mixture into the waffle batter, so it definitely counts! This affordable mini waffle iron from Dash makes pumpkin-shaped waffles that will look absolutely spoopy for Halloween.
Where to Buy: Dash, $14.99 $9.99
Three Wishes Pumpkin Spice Cereal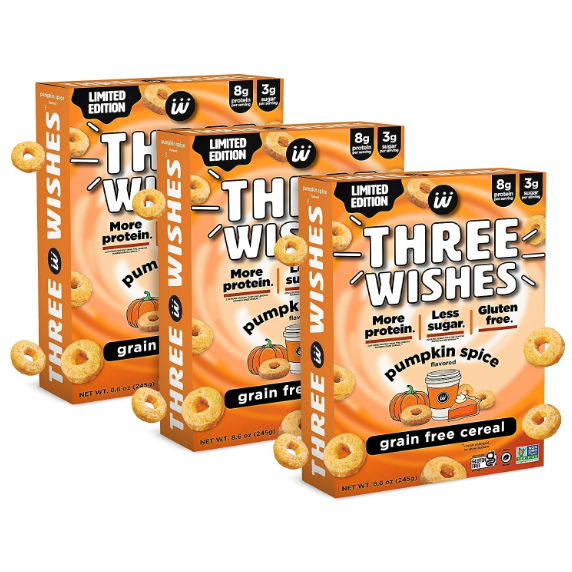 Whether you're eating breakfast or brinner, this pumpkin spice cereal from gluten-free cereal brand Three Wishes makes a fall-tastic beginning (or end) to your day. The vegan cereal is grain-free, dairy-free, and low in sugar. Oh, and even without all the extra, it still tastes good!
Where to Buy: Amazon, $26.99 (3-pack)
Dog Food Topper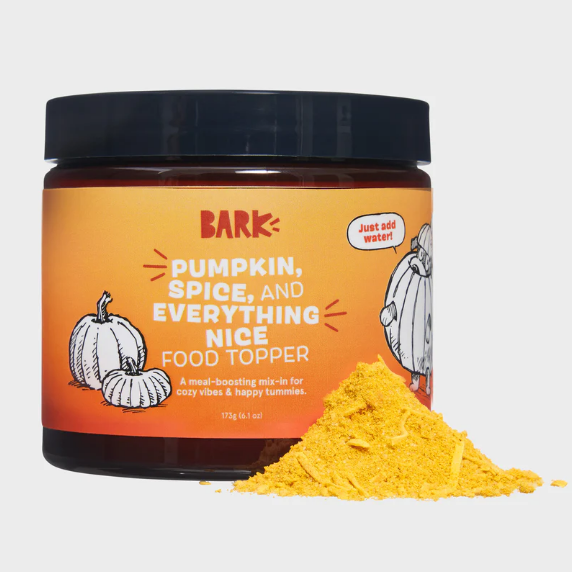 Get your favorite pups into the autumn vibe with this pumpkin-flavored dog food topper from BARK. Packed with fiber, this savory topper is made with pumpkin, honey, cinnamon, coconut flakes, vanilla, and ginger.
Where to Buy: BARK Shop, $15
Pumpkin Spice Coffee Creamer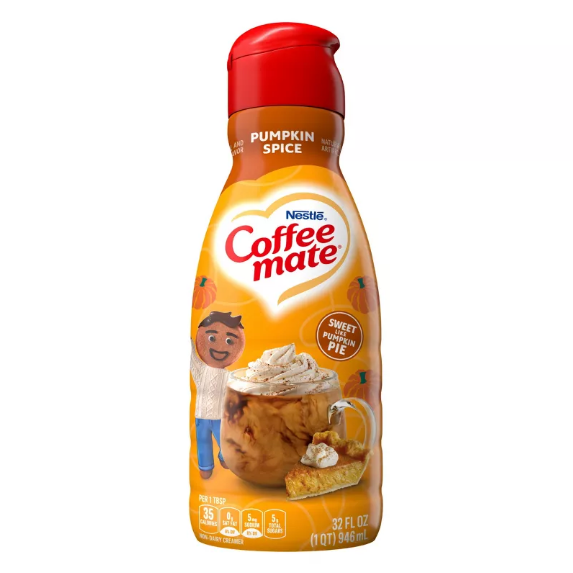 This sweet creamer is a great option for anyone who prefers to DIY their own pumpkin spice coffee in the mornings — or if you want to get your fill of pumpkin flavor without leaving the house.
Where to Buy: Target, $4.49
goodpop Frozen Dessert Bars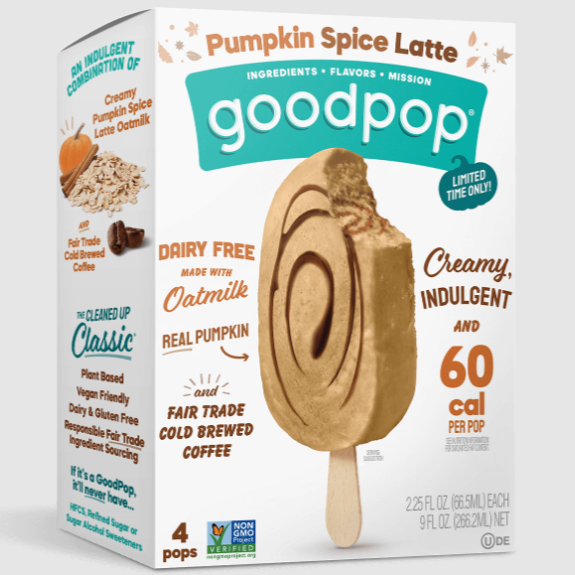 We tried out these dairy-free pumpkin spice latte dessert bars from goodpop and can confirm they're as tasty as they look! Made with organic pumpkin, they've got an oat milk base that makes them extra creamy, and a cold-brewed coffee swirl that transforms a hot PSL into a freezer-ready treat.
Where to Buy: Whole Foods, $5.99 (suggested retail)
Header by Jakob Owens
About Author