Have your days felt a little repetitive? If you've wondered if you've only been going through the motions until tomorrow comes, you're not alone. We've even got a brand new song about it from rock band DAY6!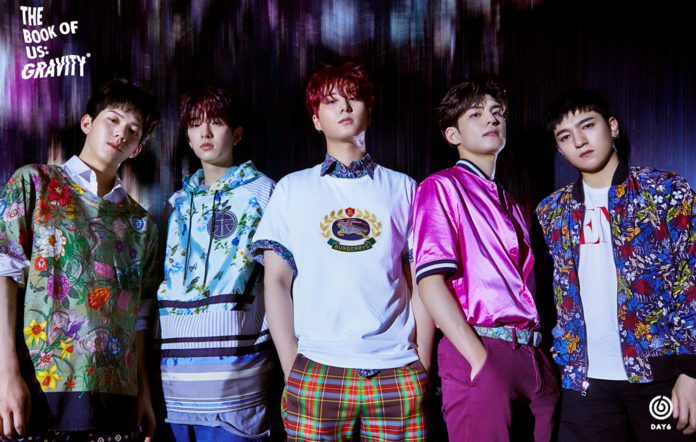 This talented group has been steadily climbing in well-deserved prominence, having built a versatile discography of notable songs. The best part? They're consistently THAT GOOD. On May 11, DAY6 released The Book of Us: The Demon with lead single "Zombie;" a relatable track to add to their impressive line-up.
The Demon EP is Part Three of The Book of Us series; following The Book of Us: Gravity (released July 2019) and The Book of Us: Entropy (released October 2019). It's been a shining point of the quintet's career: Their first music show win was for Gravity's infectious title track, "Time of Our Life," four years after their debut.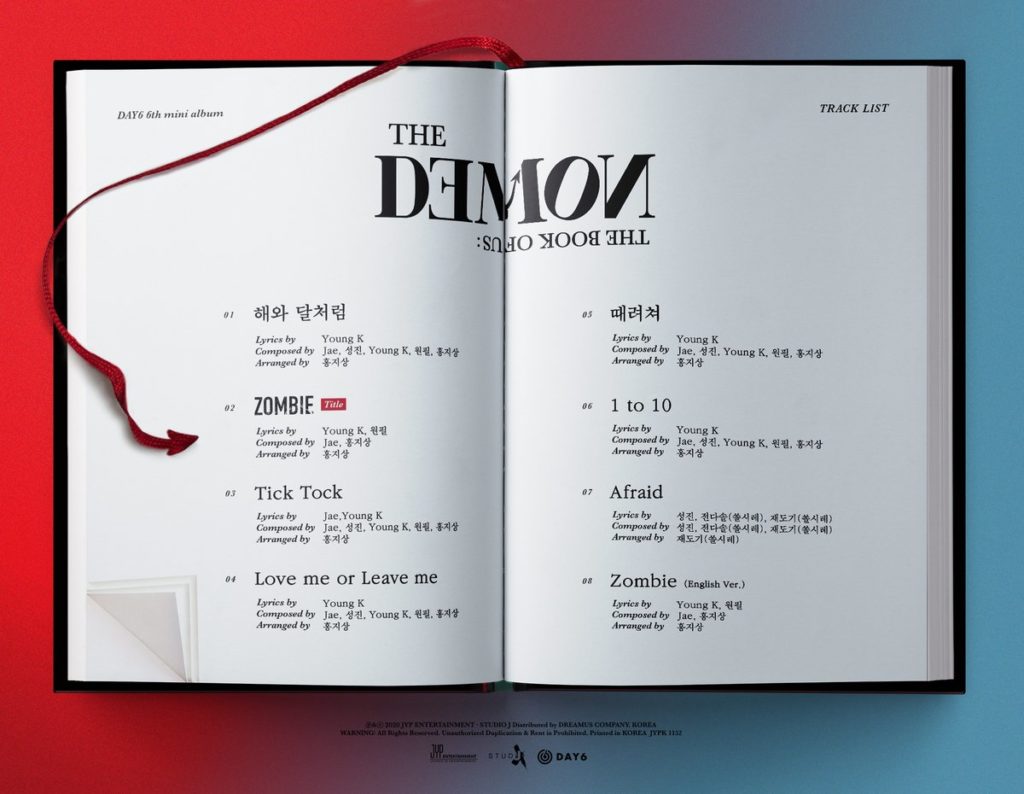 In their latest album, DAY6 continues to showcase their fantastic flexibility with their sound. The band has displayed a masterful ability to fold many genres and influences into each project — from synth-pop to hip-hop. They're so good at it that it's a bigger challenge to not find at least one track they've made between 2015 and now that would fit on one of your favorite playlists.
Of The Book of Us trio, The Demon is easily the most mellow, and no less impactful.
"Zombie" focuses on stagnation and being too empty in both head and heart to do anything about it. It's a feeling many can unfortunately relate to; especially those still figuring out what they want to do with their lives or those who are enduring situations and jobs that don't fall in line with their goals. It's a hopeless song wrapped in a hopeful melody; a duality DAY6 balances so well that you almost forget it's sad. Almost. If anything, it's a comfort knowing we're not alone.
An English version of "Zombie" also appears on the album.
DAY6 is currently on break, per an announcement from JYP Entertainment ahead of the album release; but while they're away, it's a good time to add some of their music to your playlists!
Check out The Book of Us: The Demon and some other favorites from DAY6 below:
"Sweet Chaos" – The Book of Us: Entropy
"Time of Our Life" – The Book of Us: Gravity
"days gone by – Remember Us: Youth Part 2
"Shoot Me" – Shoot Me: Youth Part 1
"You Were Beautiful" – Sunrise
About Author