Fall is here! The air gets crisper, trees turn red, golden, and brown; and you get the satisfying crunch when stepping on fallen leaves. Fall also makes you want to meet with friends and family to celebrate your life in the past few seasons. You might want to enjoy a glass of wine or two, or even get a bit tipsy with cocktails. However, alcohol isn't for everyone. Some people simply don't enjoy liquor, others are a bit health-conscious, or maybe someone is currently undergoing rehab for alcohol. Even so, you can still accommodate everyone's drink preferences for your autumn get-together.

Mocktails are a great alternative to alcoholic drinks. They have the look and vibe of cocktails without the hangovers! From blended to iced, you can also transform practically any cocktail into one without liquor. To get you started on ideas, here are some fall-themed mocktails you can make for your next event.
The article contains affiliate links and does not earn commission.
---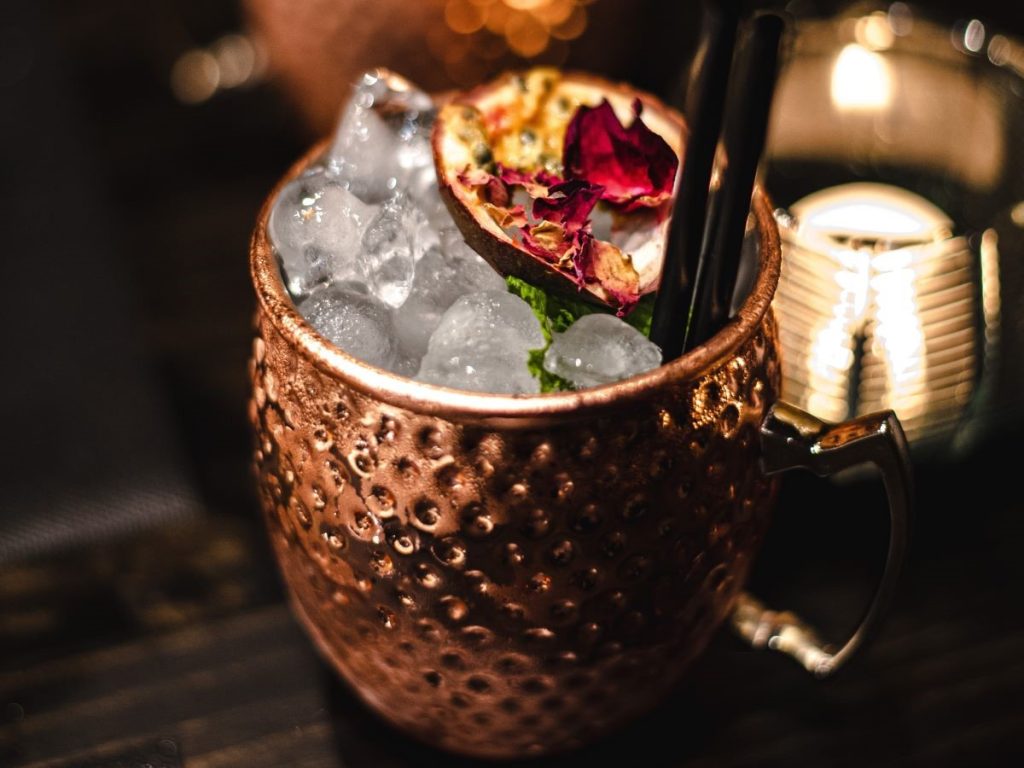 Orange Pomegranate Mocktail
Fall temperature is a bit chilly with a hint of warmth from the sun. Do you know what goes well with these weather conditions? The refreshing feeling of citrus! A combination of citrus and pomegranates in a mocktail perfectly energizes your senses. Plus, the crunch from the pomegranates make it more exciting! If you're feeling up to a fancy yet refreshing drink, this mocktail can be your go-to choice in the fall.
Apple Cider Mule Mocktail
For many people, apples are a huge autumn staple. The fruit is in season, and you can use it in a variety of dishes, both sweet and savory. But did you know you can also use it for drinks? Forget the usual apple punch, and instead go for the sweet flavor of apple cider. An apple cider mule mocktail combines the tartness of lime with the sweetness of the apple cider. Not only that, but you'll feel warmth with the hint of ginger as you take a sip. Truly perfect in awakening your senses.
Thanksgiving Punch
Fall means chilly temperatures, wonderful sunsets, and delicious flavors. It can also mean Thanksgiving. After all, the holiday falls within season! If you're trying to keep every adult from making a mess during Thanksgiving dinner, you can make a non-alcoholic punch. This combines typical Thanksgiving flavors — cranberry, orange, and ginger ale. Whether you're with family or throwing a friendsgiving dinner, this mocktail punch will surely bring delight!
Pumpkin Spice Mocktini
It's pumpkin spice season again! Chances are, you see many coffee shops offering pumpkin spice lattes and desserts. However, if you're looking for a kick with your pumpkin spice, you might want to try a mocktini! It creates a seasonal yet comforting twist on a classic espresso martini, and is a worthy new addition to your pumpkin spice list!
Non-Alcoholic Mulled Wine
We know, mulled wine is usually for Christmas, but who said you can't have it during the fall? A non-alcoholic take on this crowd favorite incorporates red grape juice instead of wine. This, combined with mulling spices and citrus, will definitely make your chilly nights warm and relaxing.
Having fun doesn't always have to include alcohol. Whether it's fall punch, mocktails, or coffee, you can create a fantastic autumn event. With the right flavors and drinks, your party of one, two, or more will have a great time!
What fall mocktails should we try next? Let us know your favorites!
Header: Taryn Elliott
About Author