It seems like many of us have been dreaming about getting away for a while. Even daytrips and staycations are a refreshing break from the everyday hustle. Have you considered traveling outside of roadtrips and flights? How about a train or cruise? If you're looking for a new way to travel or a new kind of vacation, boating is a great option to have on your radar.

There are many benefits that come with a boating vacation from water activities to actually focusing on slowing down. You never know, it could be an ideal way to travel for you and your family! Additionally, you can make the trip work on your time by taking the boat out for a few hours or multiple days in a row. Still thinking about it? Well, here are some boating benefits to help you finally decide if it's time to book your first boat trip. 
This article contains affiliate links and does not earn commission.
---
Boating Benefits: Why You Should Give Boat Travel a Try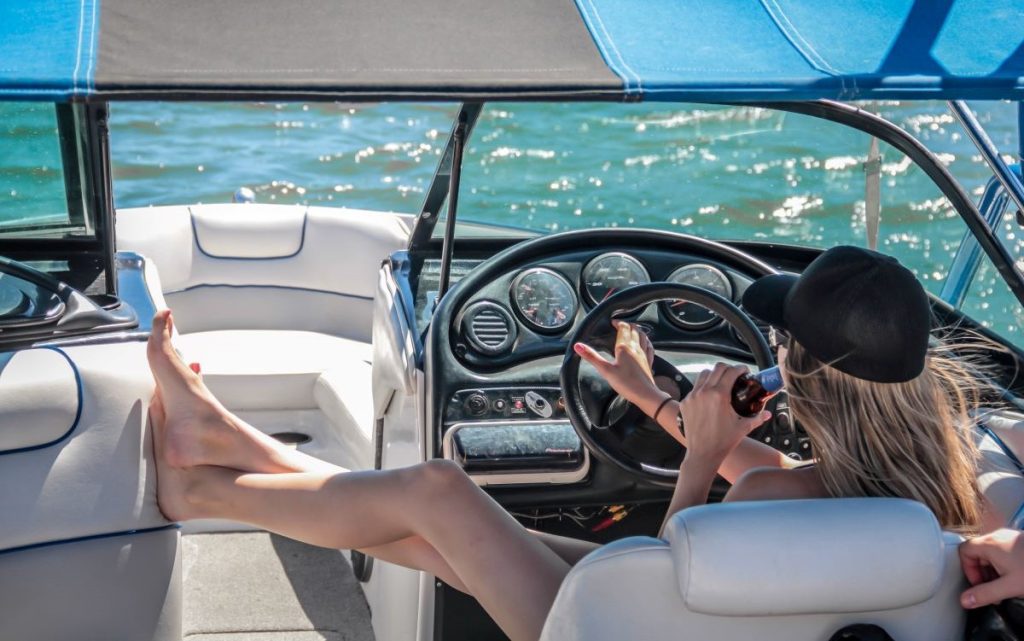 It's a chance to unplug 
We're constantly surrounded by screens and technology. In some ways it does make life easier, but in others, it just makes it a lot more stressful and cause a lot of problems. Wouldn't it be nice to get away from all that? To do something simple and be somewhere no one can reach you? 
That's what you can do when you taking a boating vacation. Out on the open water, you'll be able to focus on nature and fresh air. Modern boats generally have Wi-Fi, but you don't have to use any screens at all if you don't want to. Even a few days of being unplugged is enough for a feel-good reset. 
You have so many choices of where to go
If you want to go on a boating vacation, don't think you're limited on location. One of the great things about this kind of trip is that you've got hundreds or even thousands of options all around the world! That means you can make your trip into exactly what you want and explore all the hidden gems you can find.
What's even better is that you can move from place to place as well. That's the beauty of a boating trip: You aren't stuck in one place. Check out GetMyBoat's most popular boating cities report for a good place to start when it comes to planning your boating adventure. 
More water activities to try
Boating vacations open up the chance to try all kinds of different water activities. They add an extra later of fun to your trip and make it even more memorable. You might decide to go fishing, swimming, snorkeling, diving, water skiing, and more. There are so many options, you can try something new every day. Make your boating trip as active or as passive as you want! It's just one of the many benefits of taking this kind of vacation. 
Bonding time with your crew
Whether you're traveling with family or friends, a boating vacation gives you the perfect opportunity to bond with the people you're with. It's a good thing, too, because it's not something we can often do in day to day life. We're just so busy. On a boat, you're living closely together and need to work together as a team to keep moving ahead (literally). Relying on each other makes it much easier to bond and become closer.
Header: Luke Bender
About Author