When people think of New York, they typically think of New York City. Imaginings of Manhattan skyscrapers, Broadway lights, the Statue of Liberty, and the bright billboards of Times Square are likely to immediately appear. It's true that there's tons to do in the boroughs of NYC, and it takes longer than a weekend to see even the bulk of it. However, if you're dreaming of a trip to New York, you don't have to "limit" yourself to the big city.

While the Big Apple certainly has a lot of attractions, there's so much more to the state of New York. Beyond the subways and alleyways of New York City, you'll find breathtaking nature spots, stunning architecture, and exciting outdoor activities. You never know, you might even find some hidden gems! Whether you live in New York state or you're just visiting, here are a few different things to see and do outside of NYC.
This article contains affiliate links and does not earn commission.
---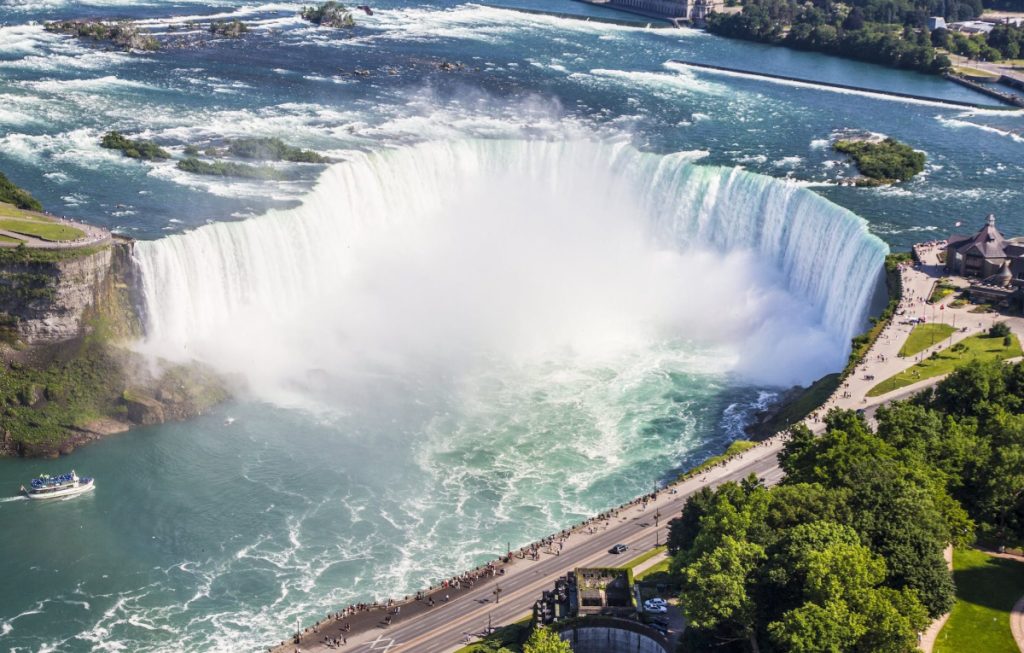 Must-See Destinations in New York State Beyond NYC
See Niagara Falls
Located towards the far west of the state on the Canadian border is one of North America's most famous and stunning natural wonders, Niagara Falls. This trio of large waterfalls roars all year round (although it froze up once in 1848). There are many different ways to see the falls, including boat trips, helicopter rides, and various viewpoints.
Try adventure sports in the Adirondacks
In northeastern New York, thrillseekers can try various adventure sports in the Adirondack Regions. They include skiing, white water rafting, kayaking, ziplining and mountain climbing. Spending a few days here makes for a great contrast when combined with a NYC trip.
Visit the site of the original Woodstock Festival
The legendary 1969 Woodstock Festival took place on a farm property in Bethel, New York. There is a museum at the Bethel Woods event center where you can learn all about the festival. There are also many concerts and festivals held at this center.
Tour the Darwin D. Martin House
Darwin D. Martin House is a unique residential complex in Buffalo that was built by famous architect Frank Lloyd Wright. Its perfectly-sculpted gardens and magnificent rooms with stained glass windows make it an architectural masterpiece. You can take guided tours of the house.
Check out the waterfalls of Ithaca
Niagara Falls aren't the only waterfalls worth seeing in New York State. The historic town of Ithaca in New York's Finger Lakes region is built around various waterfalls, making it worth a day trip. Taughannock Falls is the largest waterfall in the area with a drop of 215 feet.
Explore Boldt Castle and The Thousand Islands
The Thousand Islands are an archipelago on the Canadian border literally made up of over a thousand tiny islands. Located on one of the islands is Boldt Castle — a six story castle built in 1900 with a romantic past — which you can explore via organized tours.
Immerse yourself in the history of Albany
Albany is one of the oldest surviving European settlements in the States. Founded in the early 1600s, it has a number of historic buildings worth exploring, such as Schuyler Mansion and New York State Capitol. The city is also home to New York State Museum.
Follow the Hudson Valley Beer Trail
Fun fact: New York is renowned for its craft beer. If you fancy trying a brewery tour, head to Hudson Valley where there is a cluster of breweries. You can even follow the Hudson Valley Beer Trail and visit a variety of breweries.
Enter Howe Caverns
This incredible cave in New York county is one of the most impressive in the country. You can take 90-minute tours that include a walking tour and a subterranean boat ride.
Header: Colin Blenis
About Author