SM Entertainment's crooning, multi-purposed vocalist Baekhyun has released his second solo EP, Delight. The seven-track mini album quickly jumped to #1 on iTunes Worldwide chart with lead single "Candy" soon finding a comfortable position on Twitter's worldwide trends. It's all for good reason: The album is worth the buzz. Baekhyun dances effortlessly over the sophomore slump for another soulful trip through hit after hit.
Dawning 'Delight'
Delight plays like a true younger brother of 2019's City Lights, which is slightly shorter but more mature in sound as a whole. Where songs like "UN Village," "Diamond," and "Stay Up" were certifiably "grown 'n sexy"; Delight injects a stronger dose of roguishness into its melodies, resulting in "Candy," "Ghost," and "Poppin'". The singer even pulls from a New Orleans staple in "R U Ridin'?" as the song rides on a NOLA bounce rhythm for an unexpected cultural blend of flavor.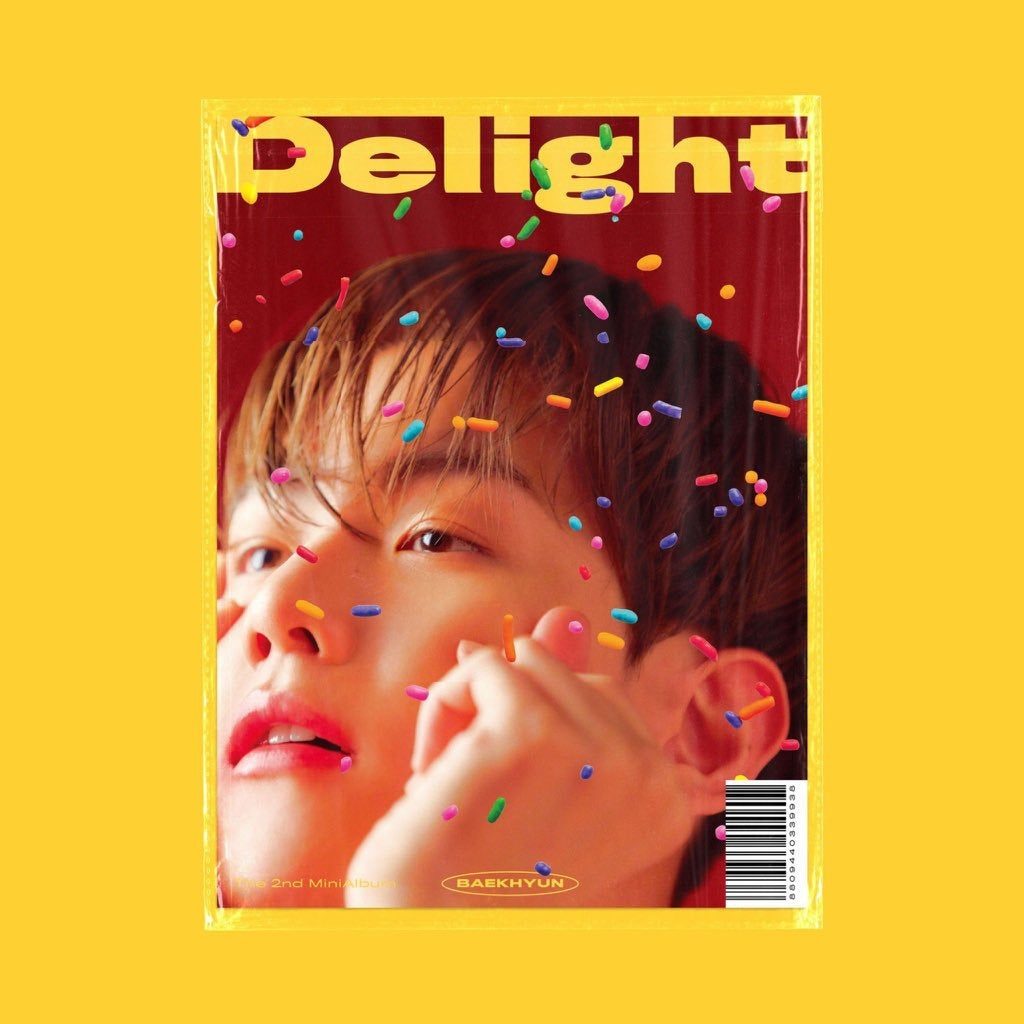 "Bungee" is close to "UN Village" in sound; a hip-hop beat tying seamlessly with its piano-laden jazz vibe. For a taste of Baekhyun's range, don't miss "Underwater," in which he displays versatility from low and slow to falsetto to vocal powerhouse in just over three minutes. "Poppin'" could have easily been played on early-2000s Top 40 radio, sidling up beside the R&B-dance stylings of Craig David, Jordan Knight, and Usher. The EP closes with "Love Again;" a contemporary R&B track about lost love that slows it all back down for some time to unwind and process before starting the album up again. (You'll definitely want another listen.)
A Sweet Throwback
Delight's single, "Candy," is a refreshing mix of R&B and pop; employing sweet treat metaphors and an equally-saccharine melody that fits nicely with the rest of Baekhyun's discography. Its music video seems to be a throwback to the late '90s in style from setting to wardrobe to choreography. In a world that's gotten used to routines getting more and more complicated with each passing year, "Candy" takes it back to the fun of simpler 16-counts without losing an ounce of sensuality.
Even as a member of popular K-pop group EXO, Baekhyun stands out for his dually honey-laced and powerful vocals. It would be more surprising if he never released solo work, considering how much he shines in the realm of R&B out of Korea. Will there ever be a Baekhyun and DEAN collab? Guess we'll have to hope and see. For now, the silky-voiced tenor can also be heard as part of subunit EXO-CBX; and is the leader of Super M, a boy band consisting of members from EXO, SHINee, and NCT.
Delight is on all major music platforms, including Spotify and Apple Music. Give it a listen and let us know your favorites in the comments below!
Cover Image: Baekhyun (SM Entertainment)
About Author